Adaptive Driving Marketplace
Largest inventory selection online.
With over 80 independent handicap van dealers nationwide, The Mobility Resource is one of the largest adaptive driving networks in the U.S. featuring the largest online inventory of handicap accessible vehicles.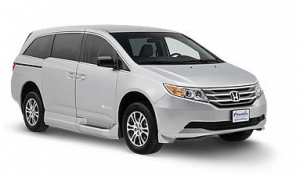 Leaders in the adaptive driving industry.
Powered by BraunAbility, dealers in The Mobility Resource network offer the most trusted products in mobility. We only work with BraunAbility authorized dealerships, all of which carry extensive selections of industry leading accessible vehicles.
Every dealer in our network has a long and solid history of supplying only the highest quality accessible vehicles with the most impressive records of customer service and satisfaction.
Unrivaled quality.
Along with a long list of guarantees built into each BraunAbility product, every dealer in our network is QAP-certified by the National Mobility Equipment Dealers Association (NMEDA). As the only nationally recognized accreditation in our industry, it provides assurance that the highest standards for quality and safety are consistently met.
We bring together the resources, experience and expertise of local independent dealers throughout the U.S., made up of some of the largest dealer groups including; MobilityWorks, Ride-Away, United Access and Superior Van.
Save money, buy from The Mobility Resource network.
When it's time for you to purchase or even rent a handicapped van, there's no better place to turn than The Mobility Resource vast network of trusted dealers. No matter where you live or what you need, every vehicle you consider through our system is guaranteed to be the top of the line in every respect, but always offered at the most affordable price possible.
If you want an unrivaled inventory of quality accessible vehicles to choose from, you're in the right place. If you're looking to acquire in person, use our dealer locator tool; chances are there is a location near you.