Our Partners
We've partnered with the leading names in mobility. This is an integral part of what makes us the all-around biggest, most trusted network of adaptive driving dealers in the nation.
Learn more about our key partners: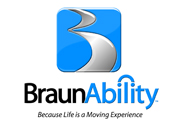 Official powerhouse to The Mobility Resource,  BraunAbility has been serving people with disabilities for over 40 years. All BraunAbility products are held to the highest standards, meeting or exceeding every government safety standard.
BraunAbility acquires vehicles—primarily vans and minivans—from the original equipment manufacturers, including; Honda, Toyota and Dodge/Chrysler. They then make structural modifications to produce the most reliable and advanced accessible vehicles.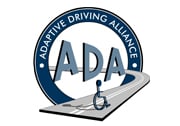 A requirement to join The Mobility Resource, dealers in the ADA are highly skilled and trained offering the best products on the market in van conversions, handicap vans, car hand controls, wheelchair lifts, scooter lifts, tie downs, wheelchair accessible van rentals, para-transit and other driving aids.
For more than 25 years, Bruno has been manufacturing accessibility products that increase independence and enhance the quality of life for persons with physical disabilities. Among other equipment, it produces someof the world's finest scooter and wheelchair lifts. Some of the company's lift models are used to load and unload an unoccupied mobility aid into a vehicle while others safely and smoothly facilitate vehicle entry and exiting for people seated in their scooter or wheelchair.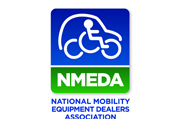 Every dealer in The Mobility Resource network is QAP-certified (Quality Assurance Program) by NMEDA. QAP accreditation is the only such certification that is nationally recognized, and it provides the ultimate assurance of quality and safety in the industry. Learn more about the stringent standards our network dealers meet to receive QAP certification.
---
Our Dealer Partners
---