Mississippi Disability Grants
Mississippi Disability Grants and Funds for Wheelchair Vans
Financial Aid Resources for Handicap Vans for Mississippi (MS) Residents
Tracking down appropriate disability grants to help pay for a wheelchair van can be the hardest part of the process. We here at The Mobility Resource simplified things considerably for you and other disabled Mississippi residents. We sorted through your options and listed the best ones below. These nonprofits, state departments and other organizations provide Mississippi disability grants to individuals or help with finding them (or both).
If you want to lease or buy a new or used handicap van or if you need accessibility or adaptive driving conversions installed in your vehicle, Mississippi disability grants can make it all more affordable. Reach out to state groups that serve people with your particular disability, too. Charitable foundations and other organizations regularly provide financial aid and invaluable guidance for securing other funding assistance.
Sources for Mississippi Disability Grants and Assistance
Mississippi Aging and Disability Resource Centers (ADRCs)
For elderly and disabled Mississippi residents, the state's ADRCs are great places to direct your questions about monetary assistance for an accessible vehicle. They can also provide lots of other reliable information about benefits and services you may be eligible for. For more details, contact a certified mobility consultant.
Mississippi Area Agencies on Aging (AAA)
If you're in the market for a handicap van because of age-related physical difficulties, this is an important contact. Consult with a mobility agent to learn more.
Mississippi Council on Developmental Disabilities (CDD)
Mississippi's CDD strives to further community integration, inclusion and participation for state residents with developmental disabilities and their loved ones. If a handicapped-friendly vehicle is important for your family to achieve these goals, you may be eligible for a disability grant from the council.
239 North Lamar St.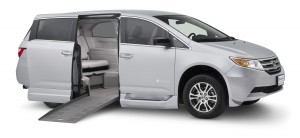 1101 Robert E. Lee Building Jackson, MS 39201    (601) 359-6238    
Mississippi Department of Rehabilitation Services (MDRS)
MDRS is a department of the State government, dedicated to helping disabled Mississippians launch and maintain a career. If a wheelchair van would make it possible for you to get to work, the Department may award you a disability grant.
P.O. Box 1698 Jackson, MS 39215    
Mississippi Statewide Independent Living Center (SILC)
SILC's purpose is to make independent living and community interaction a reality for persons with disabilities residing in Mississippi. This isn't a place to directly get grant money. It is, however, a place to get expert guidance on funding assistance options. Reach out to a certified mobility consultant for more information.
Mississippi Veterans Affairs Board (VAB)
For disabled US veterans residing in Mississippi, the VAB is standing by to help you acquire the benefits due in return for your service. If your limited mobility resulted from enlistment, you may be in line for a disability grant you can use for a handicapped-accommodating vehicle.
P.O. Box 5947 Pearl, MS 39288-5947   (601) 576-4850    
Project START
Project START (Success Through Assistive Rehabilitative Technology) shares information and resources so consumers make informed decisions about assistive technology and are better able to acquire it when it can be of use. Get in touch and inquire about financial aid for your accessible van.
P.O. Box 1698 Jackson, MS 39215-1698    (601) 987-4872 or (800) 852-8328
Southeast Americans with Disabilities Act (ADA) Center
Ten ADA Centers around the country serve the disabled population in particular groups of states. As a Mississippi resident, the Southeast ADA Center is your chapter. It's extremely well-equipped to assist with your search for disability grants for a handicap van.
1419 Mayson Street NE Atlanta, Georgia 30324   (800) 949-4232    
These are only some of the resources for Mississippi disability grants and assistance.
If you know of or work with another State department or organization in Mississippi that belongs on this page, please pass along any relevant information to Chris Miller, Director of Interactive Marketing, cmiller@themobilityresource.com