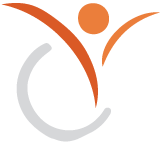 Our Goal
We strive to keep seniors and people with disabilities active, on-the-go and enjoying life! Whether you're looking for yourself or someone you love, The Mobility Resource provides all the information necessary to make the right choice regarding adaptive vehicle modifications.  Our goal is to educate you on the solutions available regarding vehicle options and eliminate some of the daily struggles of staying active.  Once armed with Information, we'll connect you with quality dealers who can make those solutions a reality!
Adaptive Driving Options
Find a Specialist Near You
Community
Mobility Dealers are Much Different from Traditional Auto Dealerships When you've decided to go shopping for a wheelchair van for the first time, you may
Read More »
Things to Consider When Renting a Handicap Van For a lot of people who aren't ready to buy a wheelchair van — or just aren't
Read More »
Browse through exclusive content to help make your wheelchair van/lift buying decision as easy as possible.  Relax, we're here to help.
What Our Customers Are Saying
"It has given our entire family a sense of freedom. We are able to travel long distances as well as daily local travels. Wherever we go we are now able to take our granddaughter with us."
Bonnie N
"Before we got our Dodge conversion van we had a Plymouth van with a lift. Few people realize you can't see out sitting in the back. I had been riding in the back for 19 years missing out on seeing anything. What a pleasant surprise to be able to sit in the front and see all the new sights."
Lee M
"I love the Braun ability Chrysler Town and Country van. I have 2 kids and we travel all the time. The van has been a great tool for me because it gets me where I need to be."
Emily