Top 10 #CPChatNow FAQs About Cerebral Palsy

Looking to create an informative resource for cerebral palsy (CP), I joined forces with author/Fortune 500 motivational speaker John W. Quinn and Handicap This Productions multi-faceted (author/speaker/performer) Tim Wambach, to host a live Twitter chat using the hashtag #CPChatNow. The chat turned into a weekly event and over the past two plus months some of the same questions keep resurfacing. Today I bring you 10 frequently asked questions from #CPChatNow.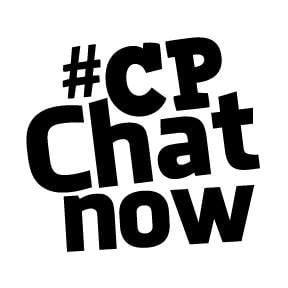 1) Can adults have cerebral palsy?
Yes! Given the diagnosis' non-progressive nature those cute, inspirational children with CP tend to grow up to become adults with CP. We hear constantly shock by others, "Wait! I thought only children have cerebral palsy." Well, you thought wrong.
Find your perfect Wheelchair Van
Select from thousands of wheelchair vans for sale from hundreds of nationwide dealers
The Mobility Resource has one of the largest selections of Dodge, Toyota, Chrysler, Honda, Ford, Chevrolet wheelchair vans
View All Wheelchair Vans
2) Do people with CP drive?
Every case differs. Some people with cerebral palsy drive. Others don't. Those who drive may use adaptive driving equipment such as hand controls or left foot gas pedals (if the CP affects the right leg).
3) Does the weather affect you?
Weather, a very commonplace topic indeed during the live #CPChatNow chats. Cold temperatures can stiffen muscles. Mix in snow, ice, slush, and anything remotely similar and you will likely encounter mobility issues. One week John Quinn suggested we could solve the problem by us all moving to sunny Arizona.
4) Do you have trouble with startle reflex?
Loud noises cause some startle reflexes, which can lead to embarrassing moments. Not everyone with CP experiences the issue, but seemingly the majority does.
5) How do you make good friends willing to accept your CP?
Acceptance starts within. The less you view your disability as a burden, the less chance others will. Focus on your positives as an individual and learn to laugh at cerebral palsy's quirks.
6) How does CP affect your love life?
Everyone possesses his or her own view on what's attractive. Living with CP may increase the rejection you face. But a "no" answer after asking someone out on a date is viewed as one step closer to finding that open-minded person who could care less about a disability. People in the cerebral palsy community can enjoy healthy relationships and sex. For more on the latter checkout Handicap This Productions' blog post "Disability and Sex- My Take" from Tim Wambach's co-star Mike Berkson.
7) What can I do to help?
Those with cerebral palsy, stay patient when a person asks "What's wrong with you?" Use the inquiry as an opportunity to educate. Able-bodied people, use entertainment to grow CP awareness. Check out and share with friends or family Josh Blue's comedy. Watch Handicap This: The Series on the HTP website, Read John W. Quinn's book Someone Like Me. Or for a shameless plug, read my book Off Balanced. Everyone, reach out to appropriate organizations in your community and ask said question.
8) How come there isn't more awareness for cerebral palsy out there?
Awareness proves important considering cerebral palsy remains the most common motor skill disability amongst children, according to Reaching for the Stars: A Foundation of Hope for Children with Cerebral Palsy. There isn't one specific reason that explains why CP awareness is minimal. Answers discussed during our chats include United Cerebral Palsy (UCP) focusing too much on other disabilities, the need for more leadership within the CP community and the disability's mostly non-terminal status.
9) What is cerebral palsy funding like?
Bearing in mind the complexity to the funding issue, no easy answer stands out. Naming specifics like government level (state or federal) and purpose (causation research, treatment research, assistance to cover medical expenses, etc.) enhances the ability to respond. The Reaching for the Stars Foundation addresses these varied details in the previously linked to CP fact sheet. Looking that over you will understand the frustration displayed by #CPChatNow participants when the funding topic arises.
10) I don't have cerebral palsy. Can I still participate?
Absolutely! #CPChatNow welcomes everyone. Perhaps you just want to learn more about cerebral palsy. Maybe you wish to see how CP compares to your own disability. Join us Wednesdays at 8pm EST on Twitter by using the hashtag "#CPChatNow."
You can also contribute via Facebook by liking our page "Cerebral Palsy Twitter Chat #CPChatNow."
Find out more about my co-hosts and I by visiting our respective websites:
*Images created by Handicap This Graphic Designer Sarah O'Brien.
comments powered by

Disqus