A Better Way to Drive, Stop and Steer
Better Way to Drive, Stop and Steer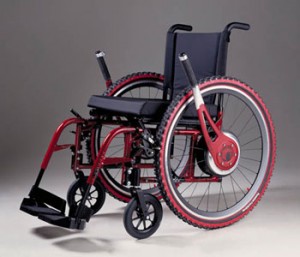 It's not a power chair. Wijit is an alternative propulsion system that's engineered to retrofit 80% of the wheelchairs on the market today.
This lever-actuated system works to reduce the forces that damage theshoulders, the elbows and the hands with repetitive use. That means less chance of carpal tunnel syndrome, rotator cuff damage, or tendonitis – stress injuries common to a large percentage of manual wheelchair users. And unlike power chair users, Wijit allows users to maintain a measure of strength and endurance.
It's designed to be easy to use and easy to install. And it probably comes as no surprise that the Wigit was invented by someone with a disability. See it in action.
Find your perfect Wheelchair Van
Select from thousands of wheelchair vans for sale from hundreds of nationwide dealers
The Mobility Resource has one of the largest selections of Dodge, Toyota, Chrysler, Honda, Ford, Chevrolet wheelchair vans
View All Wheelchair Vans
Pimp My Chair

Whether it's just for fun or for an added measure of safety, wUnderglow delivers that same radical "underglow" special effect that "tuners" use to modify
their rides. The difference? wUnderglow delivers a complete light show. This convenient clip-on micro-LED light kit offers a full range of color-changing directional light effects — including a show-stopping strobe effect. Bring on the bling! See for yourself.
Ready for a Rough Ride?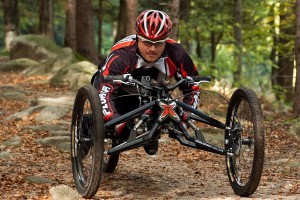 Take it for a trip to the park or roll across sandy beaches with Explorer II Off-Road Handcycle. Or indulge your inner daredevil and push it to the limits in the wicked wilderness. This machine has even been part of a successful climbing expedition to Mount Kilimanjaro. Hand-powered with a dual steering system to offer traditional hand steering or chest steering, Explorer II is engineered with independentsuspension, lightweight aluminum alloy, hydraulic disc brakes and internal hub gears that allow you to shift gears – even from a stationary position. See it in action.
comments powered by

Disqus