How to Be A Friend To A Friend Who's Terminally Sick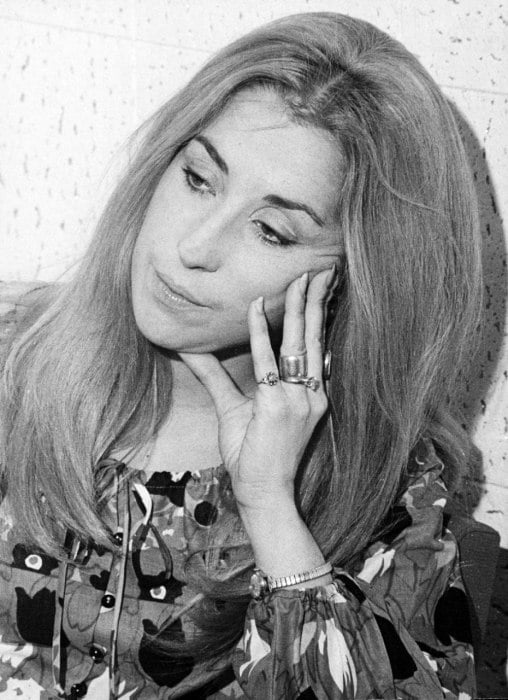 After her father was diagnosed with cancer and began receiving treatment, Cailin M. remembers how many of his friends began treating him differently and the affect it had on him. Although they may have meant well, some were overly sympathetic while others made comments that caused him to withdraw.
For example, "people always made a point to comment on how much weight he had lost," Cailin recalls. "It actually made him really uncomfortable and it made him very self-conscious. It got to the point where he didn't want to see anyone."
Letty Cottin Pogrebin, co-founder of Ms. Magazine, can relate. "In 2009, I was diagnosed with breast cancer and I became fascinated by how differently some of my friends treated me," she said. "A few retreated as if my illness threatened their health and mortality. A few came too close and their solicitousness felt suffocating. Many were awkward and ill at ease."
Realizing she wasn't alone in how she felt, Pogrebin decided to write a book on how to interact with those who are sick in an effort to help others. "I decided to report on my experiences and to interview more than 80 people about what words and behaviors they found helpful and what was useless, offensive, or insulting."
Pogrebin shares this advice in her book called "How to Be a Friend to a Friend Who's Sick" along with information on how to sensitize children to illness. Real life examples of what not to say, such as the time someone told a woman who was diagnosed with cancer that she had bad karma, help illustrate her points.
Find your perfect Wheelchair Van
Select from thousands of wheelchair vans for sale from hundreds of nationwide dealers
The Mobility Resource has one of the largest selections of Dodge, Toyota, Chrysler, Honda, Ford, Chevrolet wheelchair vans
View All Wheelchair Vans
Those who are unsure of how to interact with people who have disabilities will also find these tips can apply and should take note of the section titled "Twenty Rules for Good Behavior While Visiting the Sick, Suffering, Injured or Disabled."
"I don't view people with disabilities as 'sick.' However, I know that many able-bodied people are ill at ease in the presence of people who have different needs or whose appearance or capabilities require an extra level of consciousness among their friends," Pogrebin said, adding, "As I go around the country speaking about my book, I've learned that the anecdotes and tips I write about have been very helpful to those whose friends are physically or mentally challenged simply because I pass along the experiences of others and I suggest a new vocabulary of candor that allows people to get exactly what they need and want from their friends."
Whether someone is sick or has a disability, "the best advice is to establish a new etiquette of honesty instead of resorting to cliches or guesswork," Pogrebin said.
After someone informs you of his or her diagnosis, there are three things you can say to establish an honest relationship, Pogrebin says. This includes:
1) Tell me what's helpful and what's not.
2) Tell me when you want to be alone and when you want company.
3) Tell me what to bring and when to leave.
"By the same token, the patient or the person with a disability should be able to say the same three things to their friends and acquaintances from the opposite direction," Pogrebin added. This includes:
1) Is it all right if I tell you what's helpful and what's not?
2) Is it all right if I tell you when I want to be alone and when I want company?
3) Is it all right if I tell you what to bring, what I need, what offends me, and when to leave?
Not surprisingly, Pogrebin has found much success with her book. "The response to my book 'How to Be a Friend to a Friend Who's Sick' has been remarkable–not just because I appeared on the Today Show but because of positive book reviews and media mentions as well as lots of great word of mouth," she said, adding, "The book seems to be answering a real need that people have to get advice on how to talk to and be helpful to people who are sick, suffering, or in mourning."
comments powered by

Disqus