Awesome: Nonprofit Fulfills Fashion Wishes For People With Atypical Bodies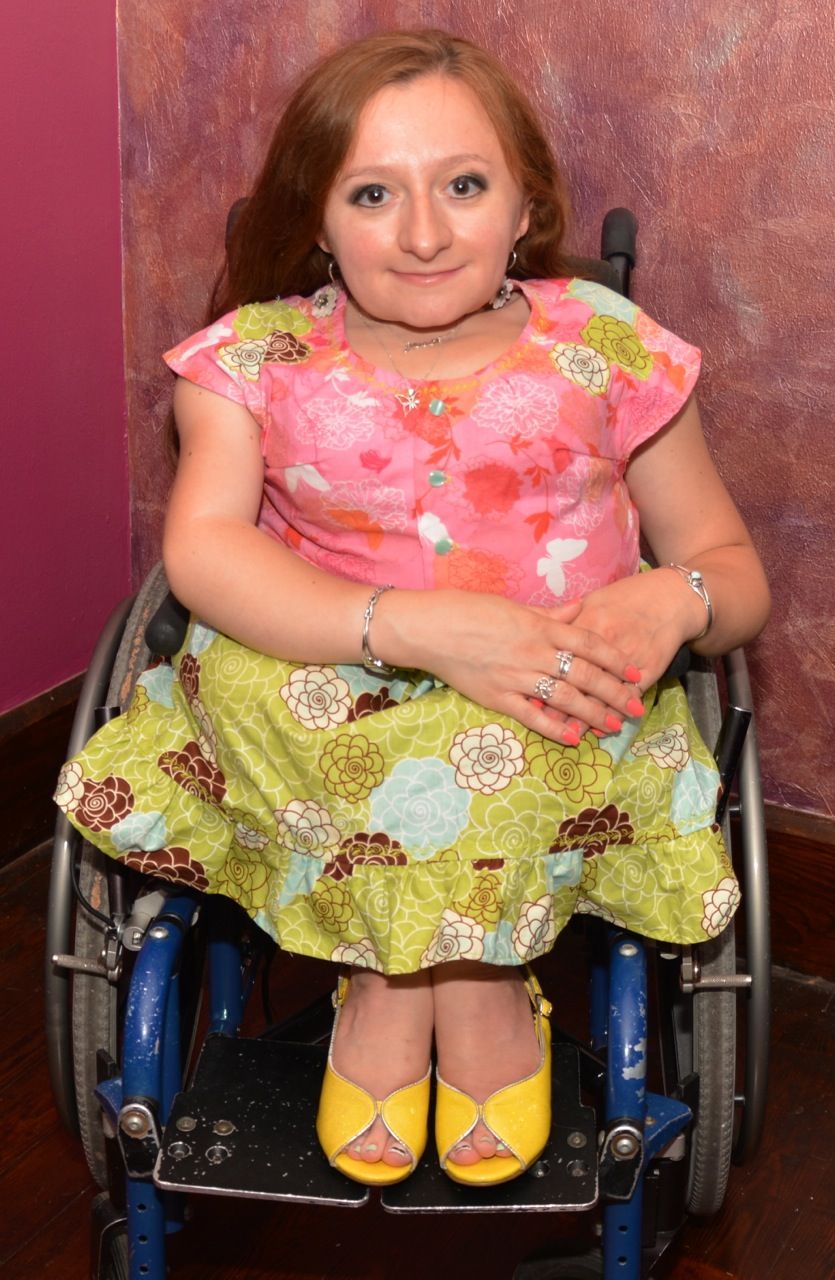 Wallace models CLFF original design "Botanical Beauty" inspired by the Cleveland Botanical Gardens – photo by Alternative Noise Productions
The Born This Way singer and fashion icon, Lady Gaga, once said, "Fashion is that thing that saved me from being sad." She was fortunate to have that creative refuge to turn to. But the world of fashion isn't so accessible and welcoming to everyone.
Fashion has always been a burdensome topic for Jess Wallace, a 35-year-old businesswoman from Cleveland, Ohio. She was born with a connective tissue disorder called Osteogenesis Imperfecta (OI). Although this condition manifests differently within each person it affects, many are small statured with exaggerated contours of the long bones and torso. These characteristics make it impossible for many adults with OI to find age-appropriate clothing that properly fits.
"So many times I've been shopping for clothes and I see something that really calls out to me and screams 'Jess!' Imagine my disappointment, however, when I discover it is too long, too wide or too tight in all of the wrong places. I have grown accustomed to looking through magazines, seeing a dress that I adore, and having to succumb to the fact that I could never wear it simply because nothing like that exists for my unique body type," said Wallace.
Find your perfect Wheelchair Van
Select from thousands of wheelchair vans for sale from hundreds of nationwide dealers
The Mobility Resource has one of the largest selections of Dodge, Toyota, Chrysler, Honda, Ford, Chevrolet wheelchair vans
View All Wheelchair Vans
(Watch below as Wallace explains fashion challenges.)
Fortunately, Wallace's fashion-lackin' days came to an abrupt halt last spring. It started with an email from her lifelong-pal, yours truly, who told her about a nonprofit I started with Carol E. Briney.
The Classy Little Fashions Foundation aims to fulfill fashion wishes for adults with non-standard body types due to physical disability. I have a keen understanding of the fashion challenges Wallace deals with because I also was born with OI.
Briney read my rant on social media about not having anything appropriate to wear to a business function. Being quite talented and confident with a sewing machine, Briney requested a meeting with me. She planned on making me a few garments and the problem would be solved. After learning more about Wallace's fashion probllems, too, though, Britney realized this fashion disparity affects far more than just two ladies.
Briney said, "It was very life-changing for me to realize this huge void exists where people don't have the benefit of an entire wardrobe: shoes, socks, panties, bras, shorts, long pants, skirts, dresses, shirts, blouses, coats, hoodies, leggings, jeans, tights, sweaters, lingerie, bath robes, jackets, suits, blazers. Wow! What if I'd had to live my life without all of those things? All of them – not just one or two. Entire wardrobes are missing for a large population of people who are trying to live normal, active, professional lives out in public. Classy Little Fashions Foundation was launched as a beacon and a path to resolution for this insensitive oversight."
Fashion is finally a creative outlet of self-expression for Wallace and those who CLFF serves.
"For our clients, the possibilities are endless! I love that I can be a voice in the design of my own clothing. I can provide pictures from magazines and collaborate in detail with our designers to create exactly what I have always dreamed of wearing, but never thought I could. We are revolutionizing fashion accessibility and instilling confidence in those that were forced to settle with very limited clothing options. We are bringing fashion to life in the disabled community, a population that has very little to no exposure in the fashion industry," she said.
Wallace is now serving as the "fit model" for a CLFF cohesive collection to be launched this spring by Alicia McDonald, an ADM student at Texas Tech University. The bohemian-inspired collection "Free to Dream" is part of McDonald's internship with CLFF.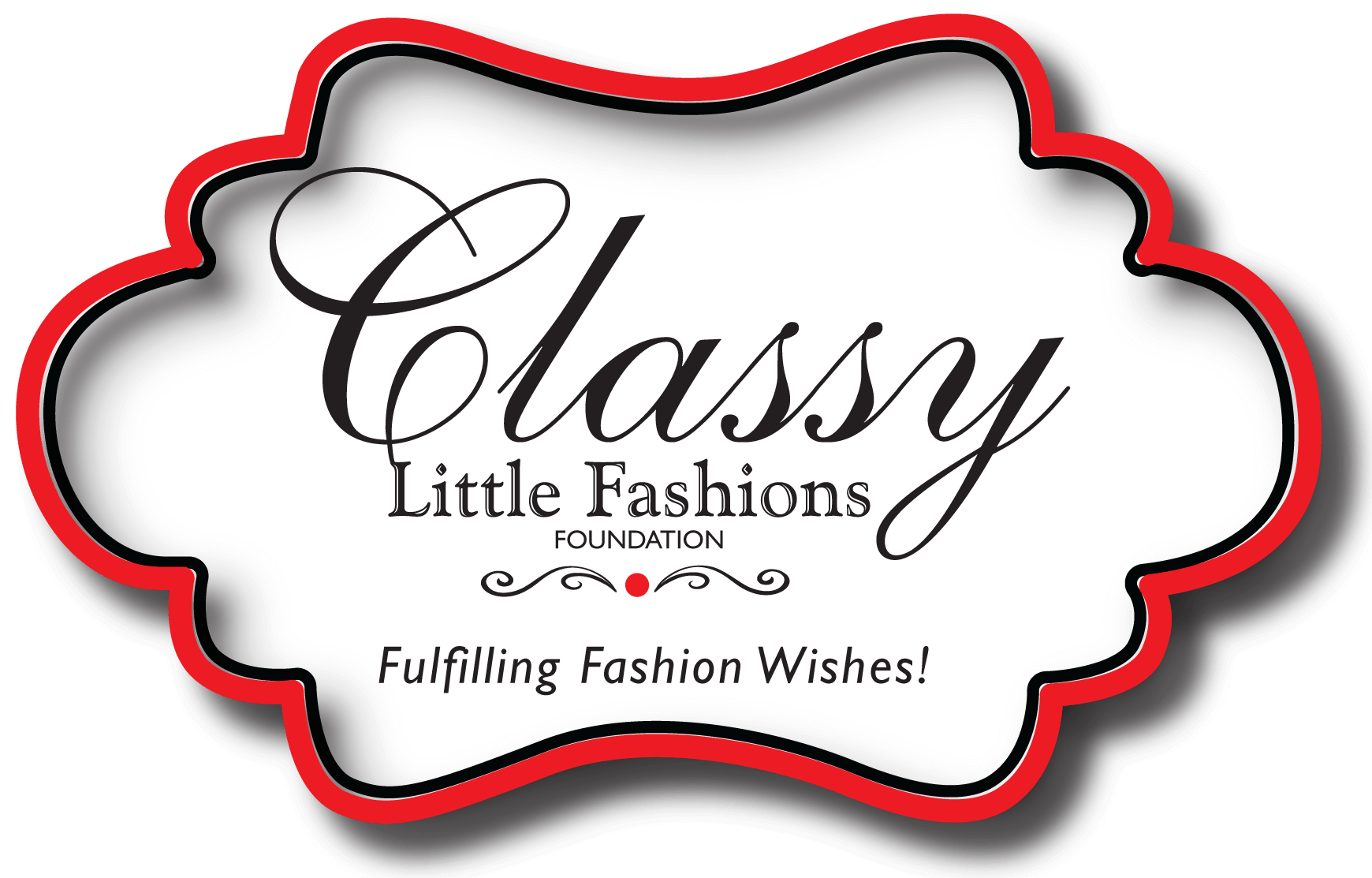 Classy Client online application
comments powered by

Disqus