Body Image – It's a Bitch!
Body image is something that is culturally fed to us. In our westernized culture, we are told what is beautiful primarily through the media. It doesn't take a lot of thought to realize what constitutes media and the images it portrays; according to multiple sources through the film and action group Miss Representation, our perfectionist worship is based on a format where the "winners" make up less than 2 percent of the population.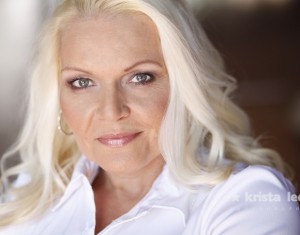 According to a study at Bradley University called The Body Project, statistics revealed bout 7o percent of women experience low self-esteem after looking at fashion magazines, or watching television (particularly Reality TV) within three minutes. With that said, let me be the first to admit that I am a loyal subscriber to Vogue. I love makeup and fashion, and I adore expressing myself through it. In my college days I referred to Cosmo magazine as my bible, and felt quite a bit of satisfaction when I scored above average on the "Are You a Bitch?" quiz…after all, it was the 90s and women were going after what they wanted. In those days, that meant you were a bitch–a rather hot commodity!
Body image for people with disabilities actually has very little to do with bodies.
Body Image is the way one views their body – the red flags pop up when the view is based on an inconsistent 2%. My recommendation is to be a total 90's bitch about it – be the hot commodity.
Find your perfect Wheelchair Van
Select from thousands of wheelchair vans for sale from hundreds of nationwide dealers
The Mobility Resource has one of the largest selections of Dodge, Toyota, Chrysler, Honda, Ford, Chevrolet wheelchair vans
View All Wheelchair Vans
People – disabled or not – experience higher self-esteem immediately after one physical workout (whatever the level); one session of relaxed mediation; one fabulous conversation; after doing one kind thing for someone else; after crossing one thing off of their To Do list. Humans experience higher self-esteem after eating a fabulous meal, attending live Arts performance, prayer, or doing a craft or hobby.
However – disabled or not – they also experience low self-esteem when they compare themselves to others, hand their personal power over to someone else, become antisocial, or have no physical/emotional/creative outlets.
It doesn't matter if you are disabled or not, but it does matter what you do with yourself. It matters how you spend your time pursuing the worthwhile. Body Image is nothing more than an inner reflection of how you're feeling. Your emotions.
I embrace my outer self for a number of reasons – starting with the mere fact that my outer self is not who I am.
I enhance my self-worth by taking care of both in inner self and outer self. I use a wheelchair, so I have decked it out to be a Rolling Diva fashion plate. I am small, so I display my much taller personality. I have tastes and preferences that go along with that personality, so I dress my outer self to reflect my inner self.
All of this is body image realized. Take whoever you are on the inside and paint it all over your outside through colors, activities, fashion, style, words, actions, and all that you do.
It is far, far more interesting and much more of a social contribution than trying to mirror a mere 2 percent of the population.
comments powered by

Disqus