Former Model With Traumatic Brain Injury, Who Can't Speak, Has a Powerful Message for All (Video)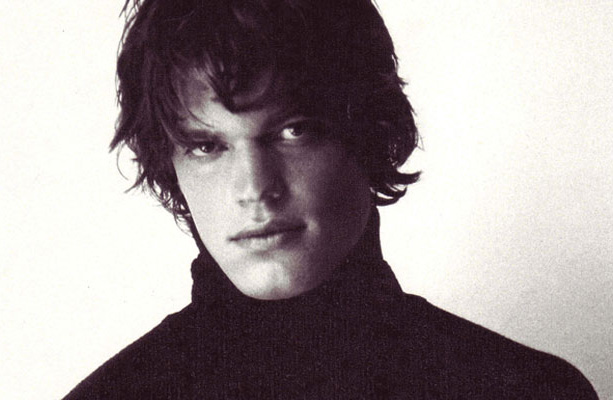 Since 2005, former model Sean Carter has been unable to speak or walk. He sustained a severe brain injury while riding home with friends. "I had gone out to a couple of bars with two of my college friends. We were trying to meet women and have a good time."
But then Sean made the life-changing decision to ride home with one of his friends.
Before making it home, the car they were in crashed, violently shaking Sean's brain and causing a traumatic brain injury; a diffuse axonal injury effecting both verbal and mobility skills. "I have been existing in a living Hell trapped in a body that doesn't do what I tell it to," says Sean.
But this former model from Dallas, who had agents in both NYC and Dallas with a bright future in modeling, hasn't resigned himself to staying at home and praying for the day he gets better.
He's become one of the most well-known speakers in the U.S. With his mom Jenny by his side and a computer that deliver his words to the audience, Sean uses his chilling story to really change the way people think about drunk driving.
Find your perfect Wheelchair Van
Select from thousands of wheelchair vans for sale from hundreds of nationwide dealers
The Mobility Resource has one of the largest selections of Dodge, Toyota, Chrysler, Honda, Ford, Chevrolet wheelchair vans
View All Wheelchair Vans
"My message is that with every choice there is a consequence," says Sean. "Some of the consequences are good, while some could be tragic. Those choices may seem worth it at the time for one night of fun, but don't place your entire life on the line for one night of fun with alcohol or drugs because it could very well be your last night."
Now 30, Sean has traveled the country sharing his story. He speaks at schools, universities, churches, trauma conferences for medical personnel and at law enforcement gatherings. And he's even challenged the law. "I testified before the Texas legislature in an effort to encourage the passage of a law for ignition interlocks and sobriety checkpoints."
Speaking however wasn't on this former model's agenda after his injury. "I wanted to be an attorney to make the big bucks, but since," he says, "I've found speaking is more fulfilling because I know I'm influencing positive behavior."
The way Sean has been able to help teens truly see the light in regards to drunk driving is impressive.
"My Mom and I get e-mails and text messages frequently from kids who have heard us speak. They tell us that because of us, they've changed their attitudes." "They also say they're inspired by the hope that I seem to represent to them. That even when you are in a hopeless situation, you have to keep striving. That you can still lead a happy life."
The hard reality of Sean's life however can't be denied and he still has his hard days. "Everything I had dreamed of ended that night. My friends' lives have gone on. I don't see them anymore," he says. "Maybe it's because I communicate with my electronics, people don't often take time to spend with me. Life can be very, very, lonely."
Despite a life that's incredibly difficult, Sean refuses to be undeterred and has bigger plans outside of speaking. "I also have a vision to build a Brain Fitness and Research Center that will benefit TBI Survivors." His nonprofit, When Sean Speaks, is seeking funding for that vision. "We want to revolutionize the way therapy is delivered to survivors."
The irony of Sean's story is that his strikingly handsome face has turned out not to be one of Sean's greatest strengths after all. No, his inner-strength by far is the more beautiful, and the most enduring.
To donate to Sean's vision and to learn more about his story and speaking activities, visit WhenSeanSpeaks.com
comments powered by

Disqus