Braun Corporation Receives 'Buy America' Final Assembly Status From the FTA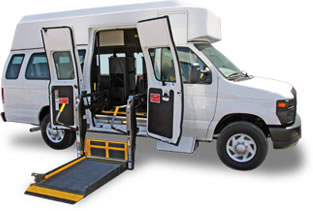 In January, Braun petitioned the FTA to determine if Braun's manufacturing activities qualify for final assembly as provided for in the 'Buy America' requirements of 49 C.F.R. Section 661. That effort culminated today in the FTA's decision to grant Braun such status. "This is a landmark decision for all Americans with physical disabilities," said Braun President and CEO, Nick Gutwein.
The decision benefits people with physical disabilities who use public transportation. The announcement also impacts Braun, its nearly 1000 employees and a nationwide network of dealers who work with state agencies that rely on government funds to purchase their nationwide fleet of wheelchair accessible vehicles. The decision allows Braun to continue competing for state transit contracts with reliable and fuel efficient vehicles that meet all federal safety and emissions regulations.
"We applaud the FTA for its commitment to U.S. companies and employees who build the best products in the world in American towns like our own, Winamac, Indiana," Gutwein said. "During a time when Americans celebrate their independence, it's gratifying to know that government and industry can work together to ensure the continuing mobility independence for people with disabilities."
comments powered by

Disqus