BraunAbility Lifts the Community Up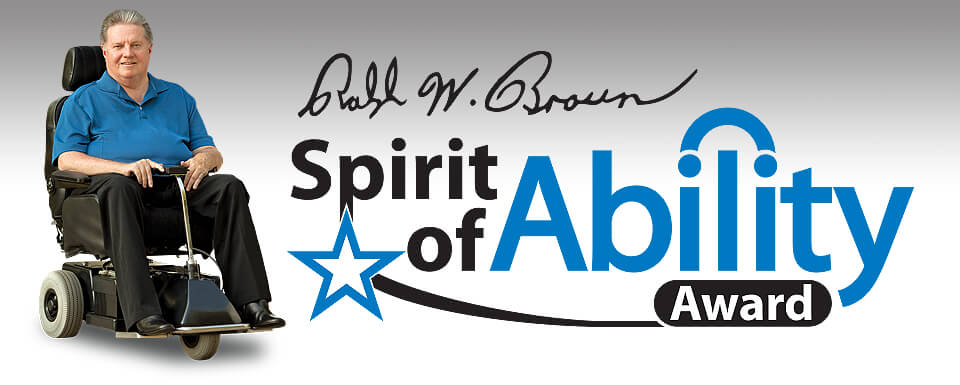 BraunAbility, a leader in the accessible vans, equipment, and mobility needs, celebrates people with disabilities and their communities. Here are just some of the ways they uphold people affected by disability:
The Spirit of Ability Award
The Spirit of Ability Award is annually given to those who dedicate time, compassion and display a servant's spirit to change the lives of those with physical disabilities. Read Spirit of Ability Award stories here: https://www.braunability.com/spirit-of-ability/#Stories
For example, Kristen Cameron was the victim of a hit-and-run, by a drunk driver, that threw her over 45 feet from her bike and broke her neck and back.
Find your perfect Wheelchair Van
Select from thousands of wheelchair vans for sale from hundreds of nationwide dealers
The Mobility Resource has one of the largest selections of Dodge, Toyota, Chrysler, Honda, Ford, Chevrolet wheelchair vans
View All Wheelchair Vans
Following her injury, Kristen became an active participant in wheelchair rugby teams and wheelchair racing. She is beginning to speak at local schools and events about the dangers of drunk driving. She is finishing her master's degree in Organizational Leadership.
In addition to the Spirit of Ability, a $1,000 donation was made to the disability-related cause of her choice, Level Playing, an initiative aimed at removing financial barriers to facilitate equitable access for children with special needs attending summer camps with the city of Brampton, Ontario.
The Ability Voice Blog
Looking for ways to keep your accessible vehicle running smoothly? The Ability Voice Blog provides tips to vehicle owners, inspirational stories, guides to help with funding, and tips to purchasing your accessible van.

Check out The Ability Voice Blog here: https://www.braunability.com/blog/
The Ralph Braun Foundation

We are pleased to announce that The Ralph Braun Foundation is now the National Organization for Vehicle Accessibility (NOVA).
NOVA works nationally to provide vehicle modification grants to individuals with disabilities in need of financial assistance.
Founder, Ralph Braun, believed that everyone has the right to accessible transportation. He created the Ralph Braun Foundation (now NOVA) to help people achieve their dreams of mobility. Their mobility assistance grant program is designed to bridge the funding gap that prevents people in need of mobility products from achieving their mobility goals. Since 2010, they have helped fund 67 dreams of mobility. www.novafunding.org
A Leader in Accessible Vehicles
Often, innovation and design is created from a personal need, a vision, and the motivation to put vision into action.
Ralph Braun was diagnosed with spinal muscular atrophy and unable to walk by the age of 15. As an adult, he became determined to find a better way to stay mobile over being pushed in a manual chair and carried in and out of vehicles.
Inventing the first electric scooter, Ralph went on to design a wheelchair lift and steering controls, which allowed him to drive himself independently for the first time in his life.
With just a handful of employees and despite overwhelming odds, Ralph started his business, and a new industry emerged.
Over the past four decades, BraunAbility products have revolutionized what independence means to people of all abilities.
comments powered by

Disqus