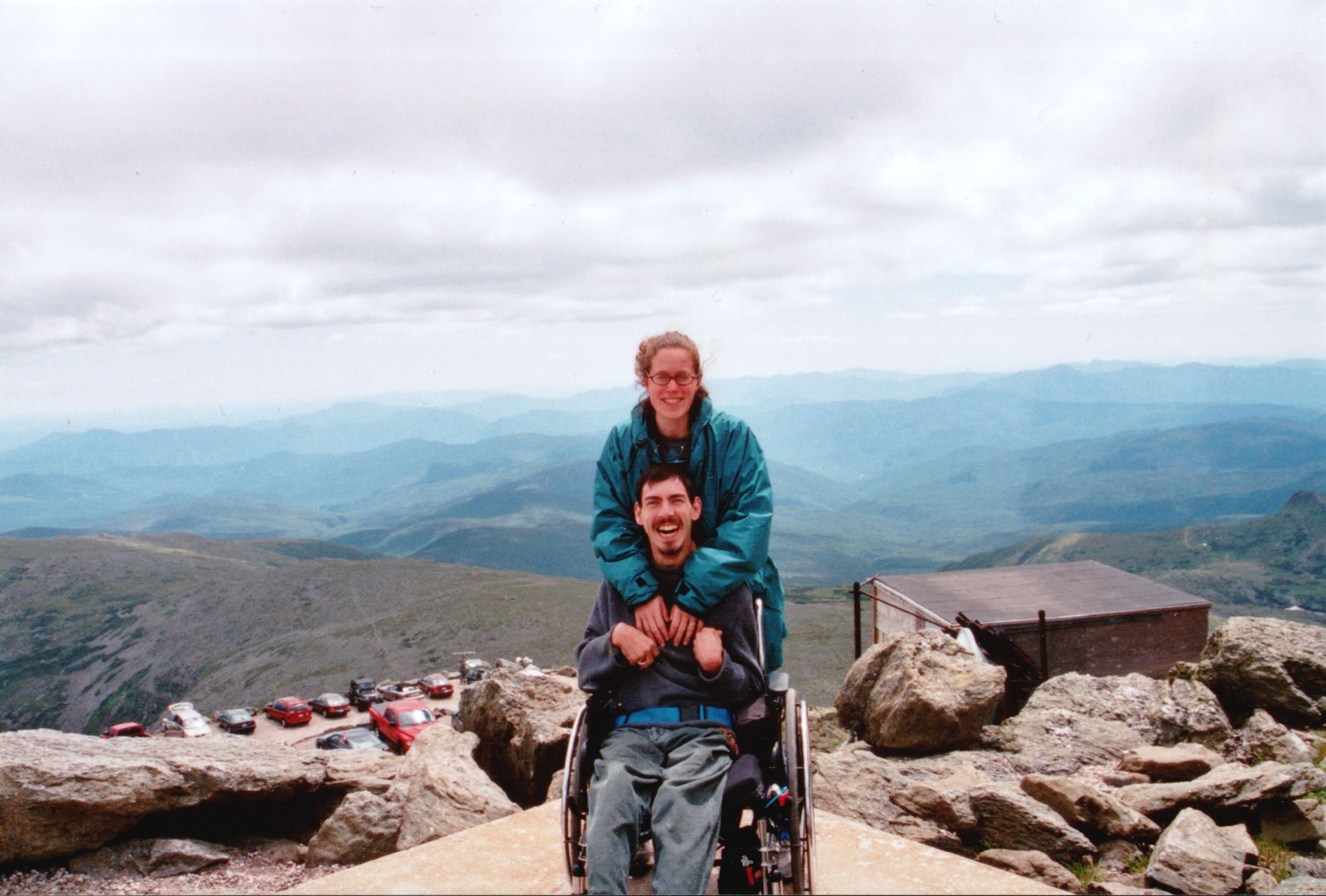 When people see my husband Barton and I together, they automatically assume I am his caregiver. And, to a degree, I am.
I help him get up and dressed for the day and other daily tasks such as eating, setting up his work area, and making sure he has what he needs for the day. There are times when I am the driver, wheelchair repairer, organizer/planner, or medical assistant.
At the end of the day, however I don't identify with the definition of caregiver, we each provide different types of care for one another.
Regardless of ability, many people, women in particular, put everyone else's needs before their own. Even with direct support professionals, many put their client's needs above their own, as highlighted during Katrina in the documentary Higher Ground.
Find your perfect Wheelchair Van
Select from thousands of wheelchair vans for sale from hundreds of nationwide dealers
The Mobility Resource has one of the largest selections of Dodge, Toyota, Chrysler, Honda, Ford, Chevrolet wheelchair vans
View All Wheelchair Vans
Over time, caregivers have higher levels of depression and anxiety, stress, low self-esteem, exhaustion, and the ill effects of putting off preventative care.
So what happens when we need care?
As I will be taking care of my own medical needs later this year, I have had to shift the priorities for the year and learn to put myself first. I am learning that letting go has been one of the most difficult aspects of shifting these priorities. The dishes pile in the sink, and yet, I must leave to go to my afternoon yoga class.
Below are tips to giving yourself some much needed self-care:
Meditation and Breathing. I have difficulty meditating for a full 30 minutes in silence. Start small. Bring your awareness to your breath and deepen each breath, noticing your inhale and exhale. If you are comfortable, close your eyes. Deep breathing can be practiced anywhere. It helps with reducing stress and increases focus.
Exercise. One of the best things you can do yourself is getting proper exercise to maintain strong back muscles, muscle tone, cardio health, and flexibility. While I had trouble getting across town to attend a class, I was thrilled when a hot yoga and barre studio opened up in our neighborhood. After work, I could exercise for an hour and still feel like Barton and I had a full evening together.
Accepting Support. While many people don't see the care Barton provides to me, he is an amazing caregiver. He has picked up dinner when I've had a rough day, runs errands, gives the best back or foot massages, kicks me out of the house when I am dragging my feet to go exercise, troubleshoots unexpected issues that come up, inspires me to keep going. Accept the care from your loved ones.
Ask for What You Need. Many caregivers carry the world on their back and take it all on alone. It is okay to ask for help. For us, it was a neighbor who helped pull out a tree that had fallen in our backyard. We all have times in our lives, when it is just too much to carry alone. With a plethora of social media, meet up, support groups, and community groups, ask for help with you need it.
SAYING NO. Why is this tip in capital letters? With so many responsibilities and activities, it's important to create your own boundaries. This may mean saying no to small distractions and things that you do want to be a part of. Saying no is not just about activities, it's about creating the environment you need to stay healthy.
Caregivers rarely put themselves first. It takes a great deal of effort to determine what you need, to stop, and give it to yourself. And yet, it's so needed in order to feel fulfilled and healthy.
What do you need to take care of yourself today?
comments powered by

Disqus