Strong Roles for Strong People: How TV Should Do Disability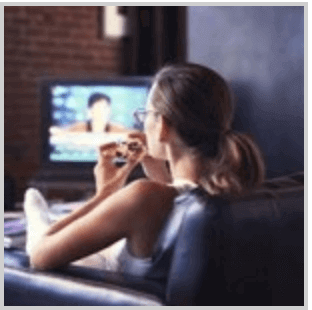 My acting career has definitely been one of ups and downs. I've had the opportunity to be on Law and Order: SVU and act opposite Mariska Hargitay, perform off-Broadway with some amazingly funny actors (including Mary Theresa Archbold and David Harrell), and improvise with Murray the Monster on Sesame Street.
But, I've also had to audition on sidewalks due to the fact that the building holding the auditions was inaccessible, while auditioning for grad school, was told a person "in my situation" wouldn't work in a MFA program and just not been considered because I'm "too disabled." Also, there just aren't a bevy of roles out there for a wheelchair user like myself.
Sometimes I think we're asking the wrong questions when it comes to disabled characters on TV. The real question is when we see characters with disabilities in movies and TV, why are they the same type of unimaginative character? How can I change the persona that most roles for disabled actors are sick, dying or mentally challenged?
While writing scripts for my next group of Stare at Shannon episodes, I started thinking, "What would Tina Fey do?" And it hit me, she'd develop the characters she wants to play herself. I think the answer to the question of trite disabled character, is that you have writers who don't have disabilities. Writers, who as brilliant as they may be, may have a difficult time writing from the perspective of a person with a disability and therefore, when we see a character with a disability, it comes out stereotypical and cliche.
Find your perfect Wheelchair Van
Select from thousands of wheelchair vans for sale from hundreds of nationwide dealers
The Mobility Resource has one of the largest selections of Dodge, Toyota, Chrysler, Honda, Ford, Chevrolet wheelchair vans
View All Wheelchair Vans
So, I'm here to help. I've complied a list of characters I've dreamed up in my head. Ones outside the box. Ones that would be fun and really allow us to see the character, beyond the disability.
1. The Newsroom: Amy Lucas. Amy is a kick ass field reporter for ACN. She is like Christiane Amanpour meets Jim Cantore. She isn't afraid of getting dirty and asking the tough questions. She is extremely strong and dynamic. Will and McKenzie know they have an ace up their sleeve when needed. Amy's been a wheelchair user since birth and always has a really hot guy with her, who is her aide, but no one really addresses either thing.
2. Big Bang Theory: Jennifer Squire. She is a singer songwriter who's songs are based on Sci-Fi television shows. She gets a gig at Stuart's comic book shop, because she has a crush on Stuart. Penny takes Jennifer under her wing and helps her get up the courage to ask Stuart out.
3. Community: Professor Cindy Xana (Professor X for short). She is a brilliant Neurology professor. However, she is extremely mysterious and a bit reclusive. Convinced that she is actually the leader of the X-Men, Troy and Abed make it their mission to reveal her true identity.
4. Parks and Recreation: Stephanie Wills. After she found out she couldn't be Lil' Sebastian's jockey, she turned her life goal to becoming a park ranger. She is feisty, smart, peppy and extremely hard working. She has qualities of a younger Leslie Knope, including her love of sugar.
5. Psych: Lauren Knott. Quirky, junk food loving Lauren opens a new food cart (that she pulls on the back of her wheelchair) outside of the Psych offices, Knott's Knots, selling only the knots of soft pretzels. Shawn and Gus instantly love her pretzels but when her stand is shut down because she is accused of poisoning someone, they come to her aid to clear her name.
So, those are some of my dream characters. Let's think outside the box and work together to break down stereotypes. Talk to you soon, Aaron Sorkin.
comments powered by

Disqus