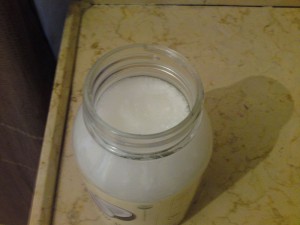 There are countless articles available regarding the uses and benefits of virgin coconut oil. While many are written very well, they often provide an overwhelming amount of scientific information without answering the more basic questions that the average reader wants to know, like "Do foods cooked in coconut oil taste like coconut?"
Below are my personal top five reasons I fell in love with this versatile oil, along with helpful nuggets of information I learned in the process.
1) Cooking.
Coconut oil is essentially flavorless. Therefore, when used in cooking or baking it will not alter the flavor of your cuisine. Also, unlike olive oil or canola oil, coconut oil remains stable at high temperatures and does not become carcinogenic.
2) Oil Pulling.
Find your perfect Wheelchair Van
Select from thousands of wheelchair vans for sale from hundreds of nationwide dealers
The Mobility Resource has one of the largest selections of Dodge, Toyota, Chrysler, Honda, Ford, Chevrolet wheelchair vans
View All Wheelchair Vans
This is an Ayurvedic method of removing toxins from the body and improving oral health. To Oil Pull, take 1 Tablespoon of coconut oil by mouth but do not swallow it. Swish it around your mouth and pull it between your teeth for 10 to 15 minutes, then spit it out.
More detailed instructions on Oil Pulling are fairly easy to find. However, I have not read anywhere that, if you Oil Pull too vigorously it can cause extreme discomfort. The first time I did it, I was far too enthusiastic about it and could barely open my mouth or chew for the following 24 hours. This should be a relaxing and meditative activity. Just don't relax so much that you drool on yourself.
3) Moisturizer.
I had read that coconut oil was effective in treating eczema by topical application. Since I had a spot on my knee, I decided to give it a try. Within a week the spot started to shrink and my knee became silky soft.
I decided to ditch the body lotion and slathered myself head-to-toe in coconut oil. The results were amazing! I even use coconut oil as a facial moisturizer and a make-up remover now too and it never causes any breakouts.
4) Conditioner.
My hair is ridiculous. Part of it is slightly wavy and normal to oily. Other parts are super curly, dry, and frizzy. I have actually had a variety of ethnic women tell me I have the nappiest hair they have ever seen on a "white girl."
Getting a balanced conditioning treatment was once impossible. In using enough conditioner to tone down the frizzy parts, other areas were left greasy looking. However, with coconut oil I can 'spot condition.' It just takes a tiny bit of coconut oil rubbed between the hands to melt it. Then massage it into the problematic dry hair. It tames my wild mane without leaving me greasy!
5) Personal lubricant.
This tidbit is intended for grown-ups. There are a variety of personal lubricants on the market designed to enhance and facilitate enjoyable sexual activities. Unfortunately, many of these products contain ingredients that may be hazardous to your health.
Lucky for you, I have done extensive independent research and found that coconut oil is superior in safety and performance, than most popular personal lubricants. Plus, it actually improves the integrity of your skin and precious membranes while you are enjoying its endless viscosity.
comments powered by

Disqus