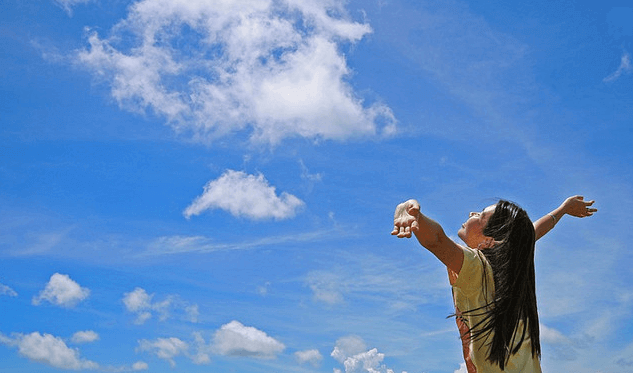 Whether you were born with your disability or if it was acquired, we all go through different stages of accepting it. And then there are those of us who never quite get there, that, if you ask me, can be one of the most tragic things.
While it's not easy accepting a body that's not as strong as you would like it to be, there are dozens of reasons why you should do so anyways. If you're looking to transform your life with disability, read on for the 10 most amazing ways embracing your disability can change your life.
1) It's totally freeing.
As humans we constantly go through life worrying what other people are thinking about us, and this is heightened 10 times or more when you have a disability. But if we embrace our disability and no longer care if we get stared at, or worse, we open up a completely new 'free' way of living, feeling and thinking. If you can go through life without worrying anymore what people are thinking, you'll be amazed at how much happier you'll be.
2) No more shame.
There is actually a lot of shame that many people with disabilities feel. Whether they're with family or in public, people with disabilities are frequently ashamed of who they are By embracing your disability and telling the world, "I love who I am because it is me, and I love me," the notion of feeling ashamed because you're disabled will no longer be in your head. No longer will you feel you can be judged.
3) You can begin your life.
Especially true with folks who acquire their disability through an illness or injury, when you don't embrace your disability many of us unconsciously put our lives on hold. Whether it's not wanting to go back to work or school because you're afraid of how different it will be, or maybe you know you have to find a new profession and it just seems too daunting, many of us are afraid to move on.
Maybe you just don't want to live your life fully as someone with a disability and would rather wait for a miraculous cure. Please, don't do this. It's absolutely critical that you find some way to get around this way of thinking and truly embrace your disability. You don't have to love it, but you can embrace who you are and know that life is calling. And when you begin your life again, you can bet you'll be happier.
4) People will be drawn to you.
One of the best side effects of embracing your disability is that the energy you emanate will change to a more attractive wavelength. And when your energy is more appealing, people who don't know you and people who do; all of them will be more drawn you. Are you single, looking for new friends? All of this can be helped. Whether you believe in "feelable" energies or not, there is definitely something to this. I've experienced it personally.
5) It'll help you focus.
Another important thing happens when you embrace your disability is that you stop thinking about it all the time, and when you're able to do that, you're able to move on to more important things to consume your headspace — artistic endeavors, possible intentions, your job, family, whatever you'd like to focus on in life that's a whole lot more important by being overwhelmingly concerned with your disability.
6) Life is too short.
You hear it all the time and that because it's true. Life is short; which I'm sure you've noticed as you've gotten older. I can't believe I'm already 34, for example. It just feels like yesterday I turned 30. That's four years gone, just like that. And whether or not you embrace your disability, you have to admit you don't want to waste too much time feeling like crap in your life just because you're disabled. If you do, your disability pretty much wins.
7) It's practical.
We all get more practical as we get older – saving money for retirement, finding smarter ways to do things, avoiding drama — and if you really want to be as smart as possible, embracing your disability is part of this equation. All good things can happen by embracing who you are, whether you like certain aspects of who you are or not. You are no longer fighting the reality of the situation and instead flowing through life.
8) You'll make more friends.
Another great thing that happens when you embrace your disability is that you will make more friends, especially friends who have disabilities. While this may seem like something you don't necessarily need in your life, believe me when I say you do. When you embrace your disability you're much more prone to hanging out with other people with disabilities, whether it's finally going to a disability camp or finally trying an adapted sport. When you go to these types of activities, you're almost guaranteed to make new friends.
9) Call yourself happy.
With less struggle, there is more happiness, and this is one of the core lessons of embracing your disability. When you embrace who you are, you'll finally reach a level of happiness that you weren't at before. True acceptance of who you are can replace any anti-depressant–almost.
10) Increased self-confidence.
And without question, one of the best things that can happen when you embrace your disability is a boost to your self confidence. It really can transform how you feel about yourself when you embrace your disability — wheelchair, amputated limb, scars or whatever else. Self-love, people. That's what it's about.
It's never easy doing the right thing, but embracing your disability needs to happen. We all know tomorrow is never guaranteed and that is exactly why this is critical.
Be strong. Think of the positive.
Have you embraced your disability? How were you able to do it?
Find your perfect Wheelchair Van
Select from thousands of wheelchair vans for sale from hundreds of nationwide dealers
The Mobility Resource has one of the largest selections of Dodge, Toyota, Chrysler, Honda, Ford, Chevrolet wheelchair vans
View All Wheelchair Vans