Dating with Disabilities: A 4 Step Action Plan to Find the Love You Deserve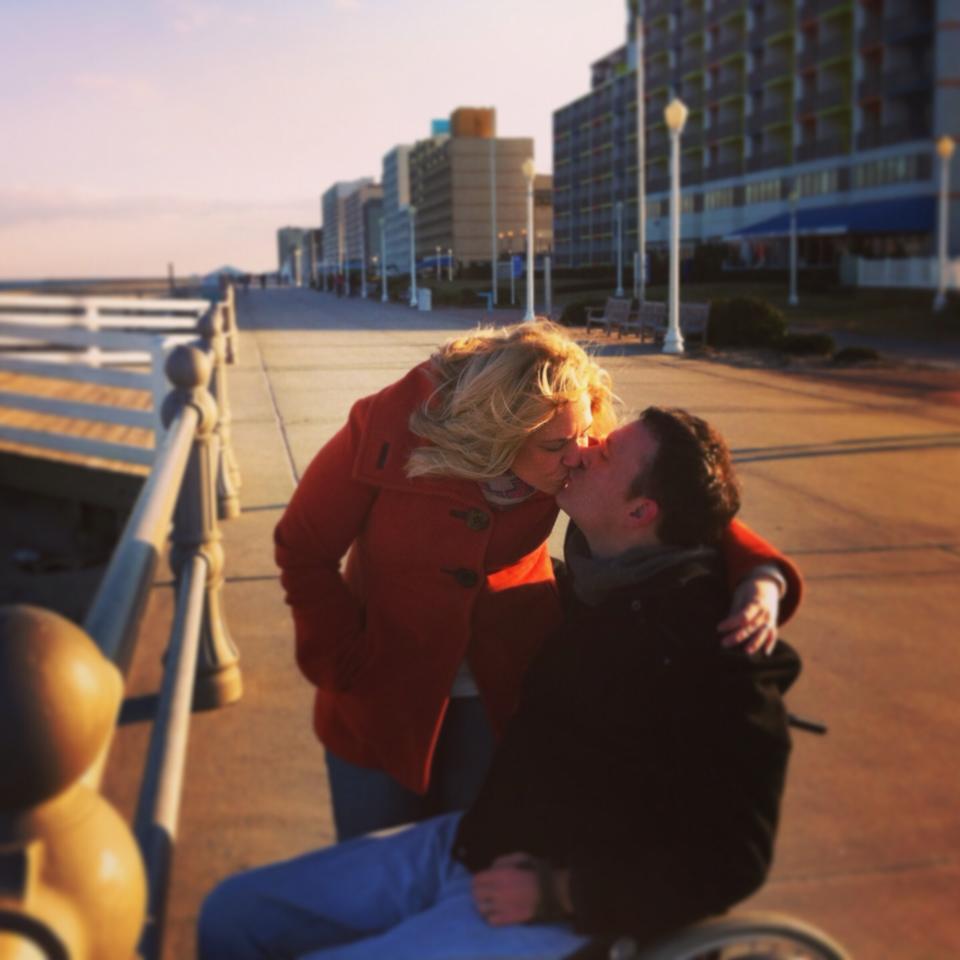 Regardless of your age, race, sex, or level of income, finding a partner can be a daunting task. If you have ability considerations, the process can be even more challenging. Disclosure etiquette, social stigma and limited access to potential partners are just a few of the additional issues that you will face in your search for love. Will this get you down at times? Sure. Should you let it stop you from finding the love that you deserve? Absolutely not. In this article, we'll examine some of the ways that you can increase your chances of dating success, regardless of any challenges you may face.
The Power of Positive Thinking
The first step on any new journey is getting into a positive state of mind. Having an upbeat attitude, believing in your ability to achieve your goal of finding love, and visualizing success are all key factors for finding a romantic partner. You will encounter disappointment on your quest for love, but that's true for any pursuit worth embarking on. The way to overcome it is twofold. First, don't let disappointment stop you from moving forward. Next, make the choice to control what you can in the situation – your behavior and most importantly, your attitude.
Action Steps:
Find your perfect Wheelchair Van
Select from thousands of wheelchair vans for sale from hundreds of nationwide dealers
The Mobility Resource has one of the largest selections of Dodge, Toyota, Chrysler, Honda, Ford, Chevrolet wheelchair vans
View All Wheelchair Vans
Find a positive quote about finding love online (or even better, write one yourself!) and post it somewhere you can see as soon as you wake up. Spend a few minutes each morning reading it and visualizing yourself with your partner.
Be as specific as possible with your visualization and let the positivity of the experience guide your day.
Repeat as necessary, but especially before engaging in any dating-related activities.
Create a Plan
One of the easiest ways to succeed with dating is to plan for it! That's right, taking a methodical approach to dating requires thought, insight and guided action which will significantly increase your chances of finding a partner. When you begin to think specifically about these factors, you gain the clarity that you need to devise a strategic plan. Once you have your plan in place, all you have to do is follow it (making modifications as needed) until you find your partner.
Action steps:
As a starting point, think about your ideal partner and relationship–what qualities matter most and what type of relationship arrangement would work best for you–and write them down on a piece of paper.
Next, consider where you might be able to connect with the type of people who would meet your ideals and then begin to frequent these locations. Don't get frustrated if you don't meet someone right away–give it time. Just continue interacting, building relationships and maintaining a positive attitude. When the time is right, you will make a winning connection.
Finally, consider hiring a dating coach! Coaches can be wonderful resources when navigating the dating process. Additionally, a dating coach can provide you with encouragement and support along the way.
Online Dating: Looking for Pro-Ability Love? Start Here!
One of the best ways to connect with potential partner is online dating. It expands your dating pool and specialized or "niche" dating sites also allow you to connect with people based on interests, issues and common values. Selecting dating sites that are catered to your ability might help you avoid dealing with issues like disclosure. Also, they tend to be less stressful and more fair to all parties involved when compared with conventional sites.
Action Steps:
Why not give online dating a try? Take some time and explore some of the ability-based sites. You don't have to sign up right away, just have a look and see how you feel. Here are a few that I recommend:
Dating and Disclosure
Disclosing the status of your ability can be tricky: some people think that it should be done upfront, while others think that it's best to give the relationship time to develop first. My recommendation would be for you to consider establishing a platonic connection–a friendship–before dating. Establishing a friendship first allows you to take the time to get to know the other person, evaluate their character, and determine if they are the type of person with whom you would want to share personal information. I would also suggest trying one of the pro-ability websites listed above, as joining the community spares you from having to have a disclosure conversation early on in the relationship. When you do disclose, make sure that you take some time developing your approach so that you present the information in a positive and engaging manner. Here are some tips:
Action steps:
Create a disclosure script that addresses your ability and related needs in positive, clear and honest terms. Adding touches of humor will help bring levity to the conversation.
Provide information about how your ability would affect your capacity to be in a relationship and how it could potentially affect your partner.
Remember, your new partner may not have experience with a person with a disability. As such, be understanding about their initial response and prepared to answer any questions they might have. Your attitude will set the tone, so make it a good one.
No matter who you are, finding a partner can be challenging. If you have a concern about your disability it can be distressing – but know that your challenges are surmountable. Maintaining a positive attitude, following a strategic plan, finding places to meet quality partners, taking the time to build a solid platonic connection, disclosing in a positive manner, and practicing patience will put you on the road to getting the love that you deserve.
Kongit Farrell is a Mental Health Therapist who specializes in Dating Education & Coaching. Contact Kongit at (800) 967-9416 to set up an appointment to find out more about how to you can get the Love that You DESERVE. Www.KongitFarrell.com
comments powered by

Disqus