Disability and Relationships: Navigating the Choices for Marriage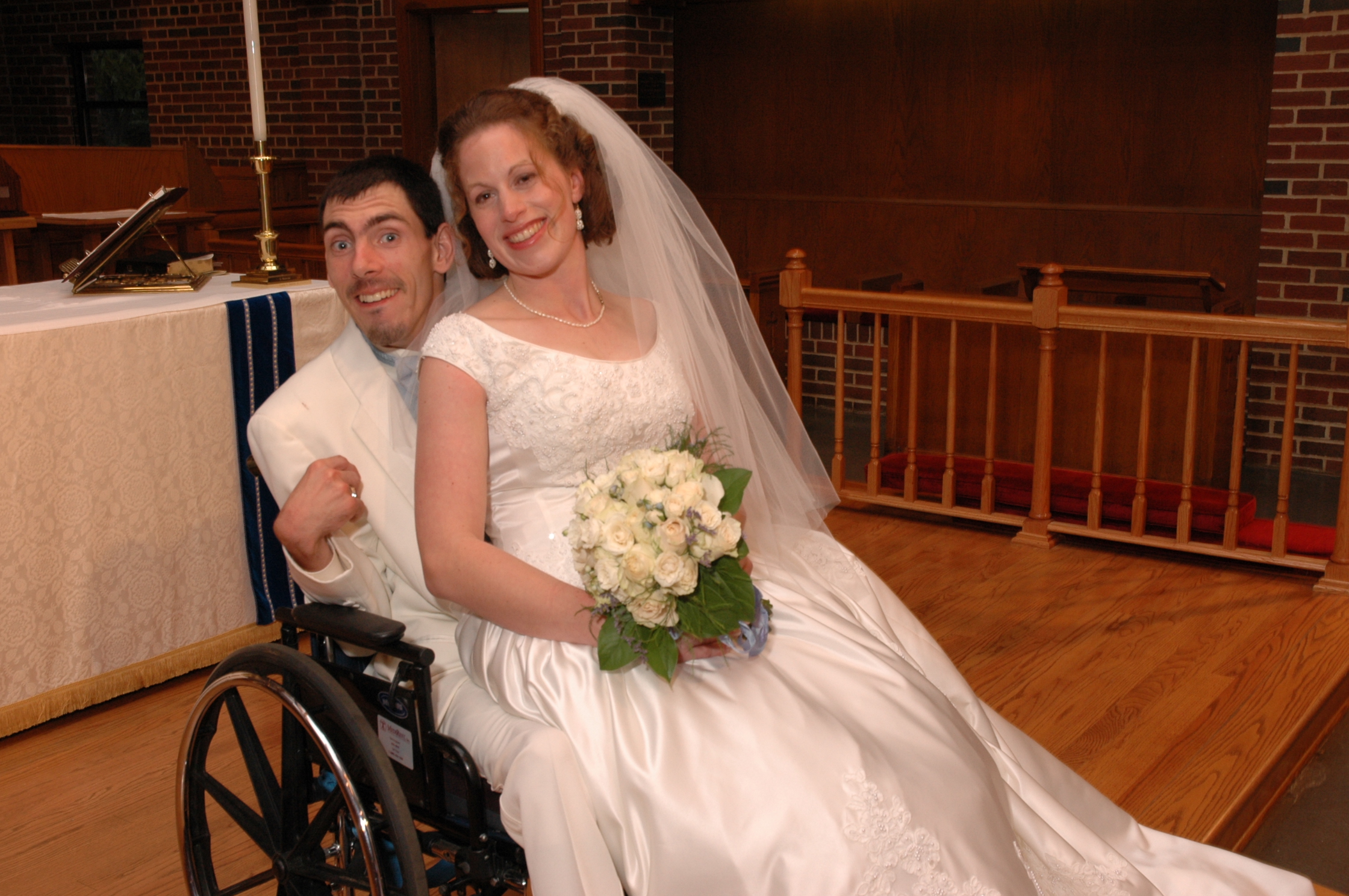 Barton and I did things a bit backwards in our relationship; our engagement was impromptu and unexpected. Our family had a lot of catching up to do!
Meeting Barton's family for the first time, we sat down at a Chicago pizza place, one of Barton's favorites. When questions around our marriage arose, there was a recommendation to hold a commitment ceremony instead of a marriage ceremony.
Barton and I resisted. We were young and in love, and we were determined to get married.
Later, we began to look at the reasons beneath the recommendation to have a commitment ceremony. Since at that time, I held a full-time position in the advertising department, Barton would lose social security disability benefits.
Simply put, the income requirements for social security disability, in many states, is below poverty level. And once we were married, my income was counted against his social security disability benefits. This is also true for many others.
Find your perfect Wheelchair Van
Select from thousands of wheelchair vans for sale from hundreds of nationwide dealers
The Mobility Resource has one of the largest selections of Dodge, Toyota, Chrysler, Honda, Ford, Chevrolet wheelchair vans
View All Wheelchair Vans
We navigated through questions around direct support staff, housing, and transportation. Yet, a commitment ceremony would forgo many of the benefits of a marriage between a husband and wife, such as inheritance and health laws.
For us, Barton has not been on social security disability benefits since we were married and we have been determined to forge through its challenges. In some ways, it does make our lives harder. I do help Barton get up in the mornings, and we can't pay some of the services Barton really does need. Yet, we've made it work, and for us, it has paid off.
We realize for many people in relationships, this is not the case.
For example, many group homes have regulations forbidding relationships among individuals living in the same group home or refusing to let married couples stay in the same group home. Sadly, this decision was recently upheld in a 2014 court case.
In our work as inclusive leadership speakers, we heard from one family who had a direct support staff prompt and shape their daughter's conversations with friends. And, even more shocking are the current practices of sterilization and hormone therapy to prevent people from disabilities in becoming adults.
More work needs to be done to change federal laws and group home regulations so that freedom of choice exists without sacrificing people's needs.
In the meantime, couples with disabilities need to talk through the options for marriage that works for them. From a traditional wedding or commitment ceremony to a common law marriage or living together, there are many options that fit each couple's lifestyle.
The area of relationships and disability is so new, we share our own story in our memoir: Ink in the Wheels: Stories to Make Love Roll.
For Barton and I, our families accepted our marriage and all of them have surrounded us with their support over the years. In fact, at a recent family celebration, we reminisced on how our families came to see us in our relationship.
And, we navigate married life like any other couple.
That's all we can ask for.
comments powered by

Disqus