The Only 5 Tips You'll Ever Need As A Parent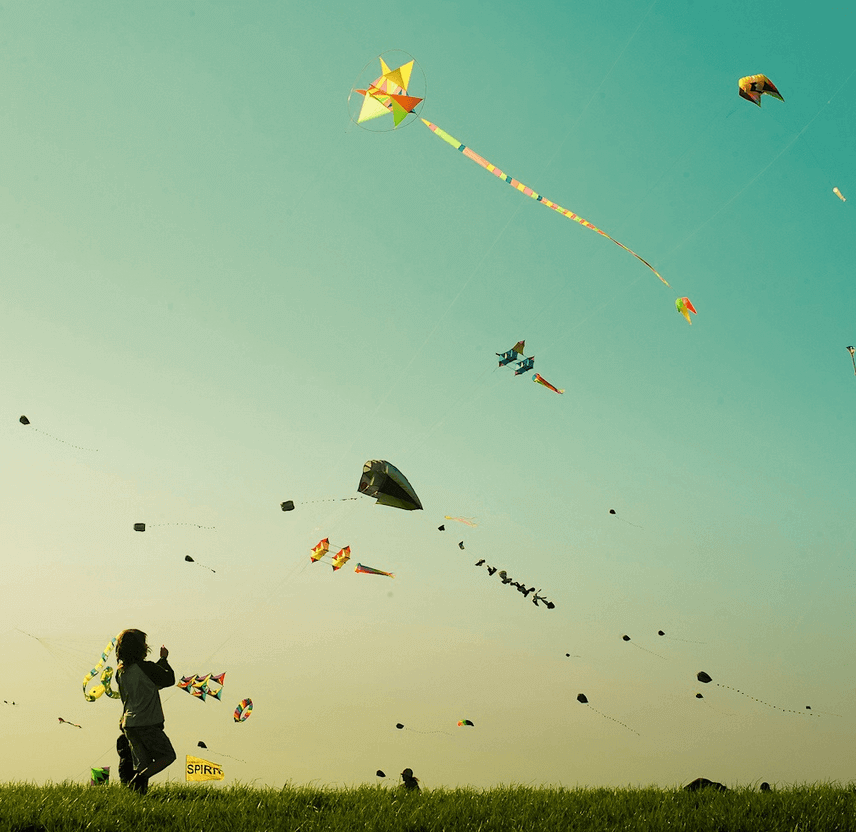 As the mother of five children with varying disabilities, Linda Petersen has had to overcome more challenges than most parents could ever imagine.
"The worst day I ever had was the day my 12-year-old daughter, who is deaf and has severe PTSD, had an episode at a major amusement park upon seeing police officers approach her. She started climbing up the side of the Ferris wheel, requiring a fire ladder for rescue and a trip to the local emergency room," Petersen recalled.
At the time, the two were out-of-state and alone. "I was in my bathing suit and had less than $5 on me. When the police are rescuing your daughter, your first thought is not to go all the way back to your car to get your purse!"
Fortunately, that $5 was just enough to get them a bus ride home. "When she was discharged from the emergency room at 3 a.m., we went outside and took a public bus home—both of us freezing because the air conditioning was on and we were in our bathing suits. That was my worst day and I survived. I was lucky I had a $5 bill in my shoe!"
Find your perfect Wheelchair Van
Select from thousands of wheelchair vans for sale from hundreds of nationwide dealers
The Mobility Resource has one of the largest selections of Dodge, Toyota, Chrysler, Honda, Ford, Chevrolet wheelchair vans
View All Wheelchair Vans
Petersen's oldest daughter, who was adopted from Guatemala and unable to hear, ultimately showed her faith could get her through those tough days. "I have always been spiritual, but a turning point in my parenting life was when I benefited from a major miracle," she recalled.
"My daughter Dinora was diagnosed as permanently deaf from nerve damage shortly after she came to live with us right before Christmas. I admit I was feeling a little sorry for myself (thinking) 'Great, I have a blind son and now I have a deaf daughter!' That evening our family went to visit a nearby shrine for its Christmas lights. My 2-year-old son, who is blind, helped me light a candle and he sang 'Happy Birthday Dear Jesus' while I said a non-descript prayer. The next morning, Dinora woke up when the dog barked. I rushed her to the doctor, and her hearing was perfect! It was the doctor who told me that in his 25 years as an ear doctor, he had never seen anything like it. He told me it was a Christmas gift from above, and his report indicated that there was no medical explanation for the return of her hearing. Knowing for sure about the existence of God has been instrumental in allowing me to get through the toughest days imaginable."
In hopes of inspiring other parents of children with disabilities, Petersen decided to put her most memorable moments in print. "My life has been so unordinary that I've been told my entire life that I should write a book," she said.
Since it was released in 2012, the response to "The Apple Tree: Raising 5 Kids with Disabilities and Remaining Sane!" has been great, Petersen said, adding, "I was honored to receive a very positive review from Reader's Digest."
The book was even translated into Chinese recently. "The Chinese traditionally feel shame if they have a child with a disability and that child is hidden away. The publisher is hopeful that my book will show another side to having a child with a disability—the love, joy and wonderment of parenting a child with a disability."
During her search for an agent for her book, Petersen decided to start a blog. On her blog, Raising 5 Kids With Disabilities and Remaining Sane, she offers plenty of parenting advice—including some of the tips from her book—and quite a few light-hearted anecdotes. "The feedback has been awesome—very positive and complimentary—and way more people (read it) than I could have ever imagined! I am humbled by the response."
Petersen's understanding of the disability community began with her brother and father. According to her blog, Petersen's brother "is severely developmentally delayed, legally blind and deaf due to rubella syndrome." At the age of 18, he was also diagnosed with schizophrenia.
"Because of my experience with my brother, I have a long history of volunteer work with organizations for people with developmental disabilities."
Petersen also learned a lot from her father. "My early childhood was spent traipsing across the country with a vagabond dad, whom I later realized was mentally ill. It was a grand adventure—my brother, who had severe multiple disabilities and I getting our 'schooling' at Yellowstone Park, the Grand Canyon and Mount Rushmore. What an education! But mostly, I grew up believing in the value and equality of human life. It was important to me to share what I learned, and to hope that others would be inspired to do so also."
Today, Petersen is also raising a son who is legally blind and has obsessive compulsive disorder. Her other son has dissociative identity disorder (multiple personality disorder), and her third son has autism, obsessive compulsive disorder, attention deficit hyperactivity disorder, and a severe sensory integration disorder. Additionally, her daughter, who has post-traumatic stress disorder (PTSD), is also profoundly deaf and has attention deficit hyperactivity disorder (ADHD).
No matter what you're facing as a parent, keeping a positive outlook is the first step towards successful parenting, Petersen believes. "I was raised to always look for the silver lining," she said. "When my oldest son was born blind, I (realized I) was really lucky because he could have been born with additional disabilities."
At times when finding that silver lining proves difficult, attending support groups can be helpful. "I participated in many parent groups for children who are blind, deaf, autistic, foster children, psychiatric disorders and adoptive children. I enjoy going to groups because I find other parents with similar needs," Petersen said.
Petersen also enjoys mentoring other parents of children with disabilities and often presents at conferences. "My aspirations are the same as any parent—that my children live as happy and fulfilling lives as possible. They may have disabilities, but there are abilities within their disabilities. It is my job as a parent to maximize and nurture those abilities."
To help parents, like herself, nurture their own children in spite of whatever disabilities they have, Petersen offers these five essential tips:
1) The most important suggestion is to love your child unconditionally.
It may seem difficult to always love a child with severe ADHD or autism, but if you remind yourself that the behavior is part of the disability—not the fault of the child and certainly not your fault—it should be easier to just let the stress melt away and replace it with an all consuming love. It is this love that makes it possible to parent a child with a disability.
2) Don't sweat the small stuff. Actually, if the child is still alive and breathing, don't sweat at all!
Broken arm? It can be fixed. A cut? It can be fixed with stitches. Flat tire? Call AAA. Mishaps are all part of life with children with and without disabilities. Keep a deck of cards and some snacks handy in your car to play with your child and snack on during your 12-hour wait in the emergency room. Make sure your AAA membership is paid up. Expect such things to happen; that way, if they don't, you'll be surprised!
3) Lower your standards as to what is important.
If there are dishes in your sink, your kitchen floor needs washing, and the laundry is piling up, give yourself a break. I don't think anyone ever died wishing they had cleaned more, but I am sure that many parents regret not spending more time with their children.
4) Don't worry about what other people think.
You may have to put a disruptive child in a time-out in the middle of a store, or allow your child with severe sensory issues to survive on cans of Ensure, or obtain medication for your children. If you know that your child benefits from what you are doing, be confident in your choice!
5) Most importantly, take time not only for yourself, but for your relationship with your significant other.
Divorce rates are high among families of children with disabilities because oftentimes parents are overwhelmed with problems and put their child's needs first. This may be a controversial statement, but in order to survive parenting for the long haul, you need to put your own needs first! Take that bubble bath in the evening, go out with friends to the movies, and take that weekend away with your significant other—even if making arrangements to do so is difficult and expensive. If you do not take care of yourself, how will you be able to care for your children successfully?
To learn more or to read about Petersen's experiences, visit: http://5kidswdisabilities.com/
comments powered by

Disqus