Farm Girl Turned Fashionista–Spina Bifida Never Slows Her Down
Bethany A. Hoppe Strives To Empower Women With Disabilities
A vivacious businesswoman, wife and mother, Bethany A. Hoppe was born with Spina Bifida and raised on a dairy farm in rural Pennsylvania. The great outdoors are definitely not wheelchair accessible so, farm life undoubtedly contributed to Bethany's strength of character and sense of creativity.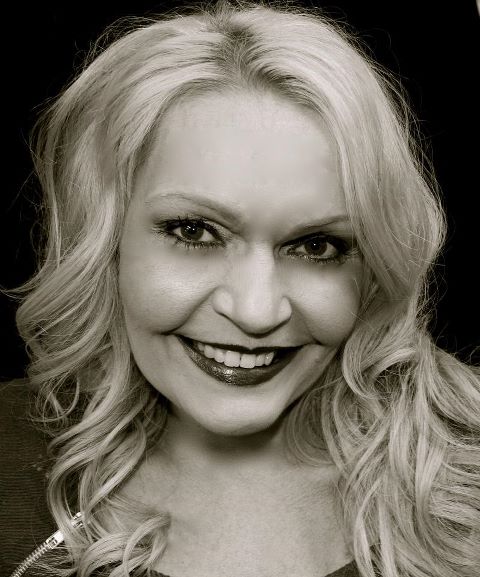 She was gracious enough to make time to chat with me this week about life since she left "the dairy" and moved to Tennessee, where she now resides with her husband and daughter, Tyson and Piper.
Although, Bethany's career is exceptionally diversified, the underlying theme in all that she does remains consistent. Her goal is to empower women with disabilities while changing society's perspectives of them.
This fashionista on wheels has created endless avenues for carrying out her mission. Bethany is an educator at Middle Tennessee State University, where her work focuses on art and diversity. Recently at MTSU, she got to show off her wicked dance moves at their spring concert while performing with other faculty, students and guest performers.
Bethany is also the owner and CEO of Bethany Productions, in which she books speaking engagements, writing opportunities and other integrated theater/performance venues. Many of her artistic and fun adventures are chronicled on her personal bog entitled, Raspberry Vogue. Her most recent post shows off her "Rolling Diva" Smart Car which she drives herself with the assistance of hand-controls.
Her latest venture in empowering women with disabilities is a bit different than some of her work, which is generally oozing with sex appeal. This rolling diva wasn't born the blond-bombshell who she is today. First, she was a little girl. As a little girl in a wheelchair, she had no characters in her storybooks like her that she could relate to. This lack of representation can send negative messages to children who are disabled and also negatively impact the way they are viewed by non-disabled children.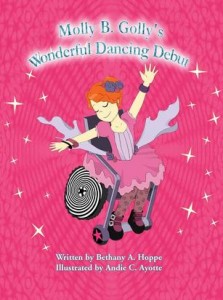 In true Bethany style, she turned this disparity into something positive and allowed it to inspire the inception of "Molly B. Golly!" "Molly B. Golly!" is her recently published children's book in which the main character is a nine-year-old girl who has a magical relationship with her wheelchair and experiences fantastical adventures! This is just the first installment of the "Molly B. Golly" series. A girl is never too young to be taught how magical her uniqueness makes her.
comments powered by

Disqus