Free Falling: Lessons From The Air On Wheelchair Travel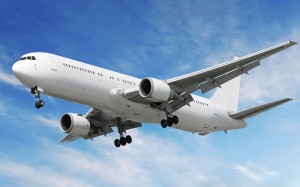 Back to my ranting about wheelchair travel (wheelchair is an adjective now. There's wheelchair bingo, wheelchair vehicles, wheelchair pasta (all in the shape of little wheels and joysticks, which could get awkward, etc.).
So there's this little low-budget independent movie still playing in the theater called The Hunger Games: Catching Fire. Remember that really annoyingly ambiguous post I did about dresses where I wouldn't reveal what the special occasion was for?
Well, that was it. I flew out to Los Angeles for the red carpet premiere of Catching Fire. What can I say. I know people. Amazing, kind, crazy people.
It was pretty incredible. The braziers of real fire leaping into the downtown Los Angeles night, spotlights waving back and forth between the skyscrapers as if calling me like I was BatShea. My favorite part, besides seeing my friends (who are involved in the movie), was the thrum of drummers outside the after party, all looking grimly ahead like British guards.
Find your perfect Wheelchair Van
Select from thousands of wheelchair vans for sale from hundreds of nationwide dealers
The Mobility Resource has one of the largest selections of Dodge, Toyota, Chrysler, Honda, Ford, Chevrolet wheelchair vans
View All Wheelchair Vans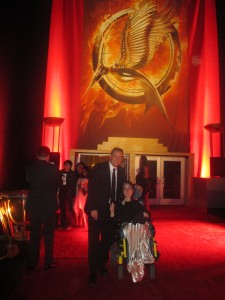 Cruising through Malibu in beautiful weather that boycotts autumn, rolling down the Hollywood Walk of Fame and taking pictures with novelty posers like Alan from the Hangover or "Mr. Muscles." Even meeting my beloved penpal for the first time in three years. All that goodness. All that excitement.
It all. Requires. Getting. There.
And man did I have a bear of a time.
For legal cautiousness I won't name airlines here. But my first recommendation from this point on for all wheelchair travelers is to REMOVE ANY APPENDAGE FROM THE WHEELCHAIR BEFORE HANDING IT OVER.
This includes pouches, wires, joystick, even keychains that are firmly attached with metal. You heard me. When I exited the plane on the flight out to California, I flopped back into my wheelchair and surveyed my familiar cockpit-location to find two-thirds of my keychains missing. Not only missing, but upon further inspection and metal residue as evidence, I discovered that this airline baggage crew used a wire cutter and snapped off my keychains.
What was the purpose of that? To laugh and point as I gaped in shock and sadness at the half-snapped keychain on my chair? The flight attendants were kind and managed to find one of the keychains, the other I hope is touring the world on a 747 or whatever type of plane we travelled on.
So. You think that was bad. Just wait for the flight back home.
As handicapped fliers will know, we're the first to board, the last to leave, because they have to bring the wheelchair up from cargo.
I wait. Twenty minutes go by. I wait. Thirty minutes. Decide to move up to the deserted First Class for the first time in my life to wait.
An official boards the plane with a walkie-talkie and says she has good news and bad news. I already knew what it was going to be.
The good news is that they found my wheelchair.
The bad news is, it was loaded onto another plane.
It would be at the airport by midnight.
Guys, I know that this might sound like the end of the world for us. I made some snaps. I let me expression have its reaction. But five minutes later, I accepted it. You have to. These things will happen when you take the risk of adventure and my friends, it is a risk worth taking.
With humble and loving tones I let them cushion me into an ultra-wide folding manual chair. I bent at awkward angles and stared up at the ceiling like Weekend at Bernie's while Dad pushed me through the airport. But I made it home.
Keep some precautions in mind for air travel. Do what needs to be done. But don't let it stop you.
Yeah, those airlines will be hearing from me. But I'll keep adventuring until I'm in the nursing home playing wheelchair bingo.
May the odds be ever in your favor.
S
comments powered by

Disqus