Funds for Accessible Transportation: The Ralph Braun Foundation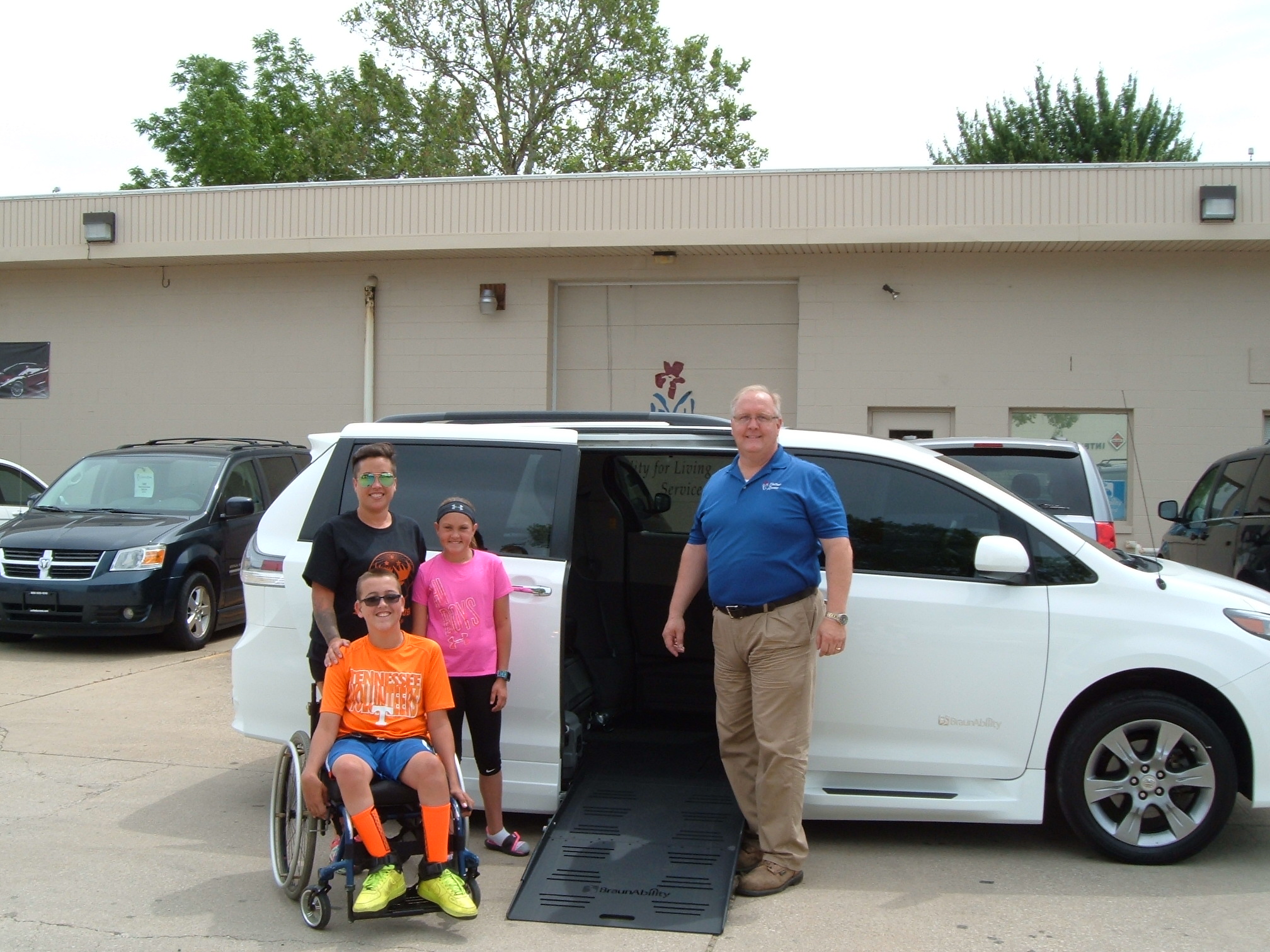 Looking for additional funding for your next accessible van? There's still time to complete an application during The Ralph Braun Foundation July 2016 funding cycle for mobility assistance.
Each funding cycle will last for one month and will be open the first month of each quarter. The current funding cycle will close on July 31, 2016.
For many families impacted by disability, the high expense and lack of funds provides a barrier to purchasing transportation that can accommodate a person in a wheelchair. Many families realize the need for accessible transportation when they can't lift a wheelchair into a van or their child has grown too large for the current vehicle they have.
And, many adults with disabilities need accessible transportation to provide full independence, such as commuting to and from their work, taking care of medical needs, and being an active part of the community. For someone who uses a mobility device, there is nothing more independent than the use of a vehicle.
Find your perfect Wheelchair Van
Select from thousands of wheelchair vans for sale from hundreds of nationwide dealers
The Mobility Resource has one of the largest selections of Dodge, Toyota, Chrysler, Honda, Ford, Chevrolet wheelchair vans
View All Wheelchair Vans
At the heart of the mission of The Ralph Braun Foundation is the belief that every individual has the right to accessible transportation. The purpose of the Foundation is to assist those with mobility needs through education, information and product acquisition.
Here's what you need to know to apply for a grant:
This program is directed to people who have secured the majority of the money needed to fund the project and need that extra push to reach their goal.
During each funding cycle, grants are awarded to eligible individuals for up to 25% of the cost of the mobility transportation equipment with a cap of $5,000.
Equipment must be essential mobility oriented equipment (i.e. conversions for accessible vans, wheelchair/scooter lifts, car top carriers, driving aids, etc.).
Mobility products eligible include all NMEDA approved mobility products and must be purchased from a certified NMEDA retail mobility dealer (www.nmeda.com/locate-a-dealer).
Approved applications must result in completion of the mobility product purchase within 60 days. If all required documentation and proof of delivery of the funded equipment is not submitted within this timeframe, the award will be forfeited and the applicant must reapply during the next funding cycle.
Find the complete list of rules and guidelines here: https://ralphbraunfoundation.org/apply-for-a-grant/
Applicants can submit their prospectus and supplemental materials online and may go through a rigorous vetting process. Applicants may need to show they have exhausted all government-funding resources.
Become a success story! The Ralph Braun Foundation has helped countless families impacted by disability reach independence through funding for transportation needs. For example, grant recipient Braden is a 14-year-old young man who will be moving into a power wheelchair, which allows him to participate in activities that other teenagers enjoy. The assistance from The Ralph Braun Foundation helped his family gain the remaining funds to achieve their mobility goals.
Watch this video from one of The Ralph Braun grant recipients. https://www.youtube.com/watch?v=OzETF46gTqA
Do you need assistance in fulfilling your transportation needs? Complete a grant application online.
The Ralph Braun Foundation is a 501(c)3 public charity created in 2010 for the honor of what author and leader Ralph Braun stood for, ability for all. The Ralph Braun Foundation works nationally to provide vehicle modification grants to individuals with disabilities in need of financial assistance.
Visit our website for more information:
https://ralphbraunfoundation.org/
Or contact Andrea Vrobel at:
andrea.vrobel@ralphbraunfoundation.org or (574) 607-5995
"Rise above, my friends, and reach back to help others climb the ladder of life."-Ralph W. Braun
comments powered by

Disqus