Goal for the New Year: Financing an Accessible Van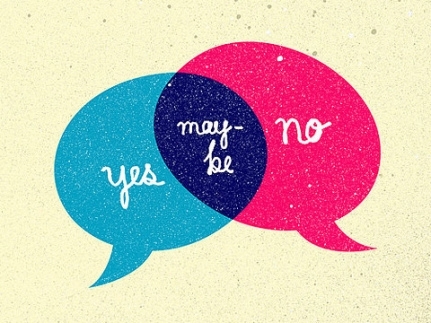 For many families impacted by disability, a New Year's wish list includes an accessible van needed to reliable transportation of children, youth, or adults with disabilities. Yet, many families feel an accessible van in out of reach. Often, individuals and families are already facing numerous medical, technological, therapeutic, and living costs.
According to the National Mobility Equipment Dealers Association, "The number one reason people with disabilities don't have access to adequate transportation is because they cannot afford it."
This New Year's, take a breath of relief, because purchasing an accessible van or equipment with a range of $150-$60,000+ can be affordable, with some creative maneuvering.
Compare/Contrast Your Options
Sometimes finding a used vehicle or adaptive equipment may be better than purchasing a new vehicle. In other cases, considering a new vehicle is the better option. Consider your individual needs, and use online sites to compare prices for the equipment you need.
Find your perfect Wheelchair Van
Select from thousands of wheelchair vans for sale from hundreds of nationwide dealers
The Mobility Resource has one of the largest selections of Dodge, Toyota, Chrysler, Honda, Ford, Chevrolet wheelchair vans
View All Wheelchair Vans
The National Highway Traffic Safety Association (NHTSA) has a brochure with factors to consider when selecting vehicle modifications:
http://www.nhtsa.gov/cars/rules/adaptive/brochure/brochure.html
Working with Banks and Lenders
Accessible vans often cost more than traditional vehicles due to conversions. Banks and lenders may not understand the value of the necessary modifications to make conversion vans accessible.
Finding a lender who works with accessible van loans can offer up to 100% financing, sometimes sidestepping the need for a down payment. These lenders often extended terms, allowing for repayment to take place over a longer period of time with lower payments. Consider the life of the loan vs. the life of the vehicle.
Requirements for Applying for a Loan
High Credit Score
Fixed Income
Income to Debt Ratio Less Than 40% (other factors may apply)
Below is an example of a loan calculator. When you fill in the fields, the calculator can estimate approximate monthly payments.
| | | |
| --- | --- | --- |
| Loan Type | Vehicle & Adaptive Equipment | Review your Financing Details |
| O New Van  O Used Van O Equipment | $ 0.00 | Base Price: $ |
| Loan Term (months) | Estimated Value from Down Payment/ Trade In | Down Payment: $ |
| 36 | 48 | 60 | 72 | 84 | $0.00 | Tax: $ |
| Interest Rate | Sales Tax | Total Cost: $ |
| Enter an APR % | % | Monthly Payment: $ |
*The results from this calculation are meant to illustrate possible potential payments only and should not be considered accurate or guaranteed.
Please consult with qualified professional financial advisers to discuss your specific situation.
Additional Resources
Below are additional sources to assist you in financing your equipment or vehicle:
While finances are one part of purchasing an accessible vehicle, be sure to identify your specific short-term and long-term needs for accessible transportation or equipment.
This New Years, discover the right avenue for you to purchase the vehicle you need that will provide transportation that will improve your quality of life.
comments powered by

Disqus