How To Hit On Someone While Using A Wheelchair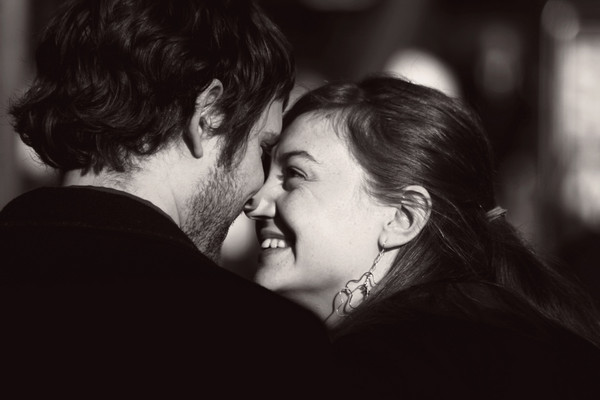 Tiffiny Carlson shared with The Mobility Resource readers some good advice on How To Hit on Someone in a Wheelchair. But what if you're the one using a wheelchair?
Here's some advice to help you eliminate your wheelchair as an impediment to romance.
If you want people to concentrate on you and not your wheelchair, that starts with you. Be confident enough to consider yourself more attractive than anyone who walks into the room.
Find your perfect Wheelchair Van
Select from thousands of wheelchair vans for sale from hundreds of nationwide dealers
The Mobility Resource has one of the largest selections of Dodge, Toyota, Chrysler, Honda, Ford, Chevrolet wheelchair vans
View All Wheelchair Vans
Let your personality loose and your wheelchair won't be the focus of attention and conversation.
But what if you've been in a romantic slump and nobody wants to give you a chance?
If that's the case, fake it 'til you make it. You have nothing to lose.
1) Be interesting.
If you want someone to get to know you, have something to talk about! It could be anything. TV shows, books, movies, the news. Just stay away from heavy political opinions because you have a 50 percent chance of sending someone running in the opposite direction.
If you have a lot to talk about, someone can get to know you as the fascinating person that you are, who just happens to use a wheelchair.
Take the time now to learn new things. Pick up a hobby instead of playing Candy Crush for hours.
2) Be light-hearted.
Once you get to know someone, let them in to your world with a joke or two. That way you won't come off as too serious. If there are kids around, let them take a ride on your wheelchair. Then it's time to ramp up your flirt o' meter. Offer the person you're interested a ride. What a way to break the ice!
3) Go up and talk to someone.
Sometimes the direct approach is the best. Again, take the wheelchair out of the equation by talking with the person you're interested in, and don't be afraid to ask for a date.
If you suggest a date to them first, they won't have the chance to use the wheelchair as an excuse not to date you.
4) Show interest in the person.
You've heard it many times: people love to talk about themselves. If you genuinely show interest in someone and pursue topics important to them, you can build a connection that can make the wheelchair a non-issue.
5) It's not always about the wheelchair.
Even crutches or any disability you may have. I don't relish in other people's pain, but one thing that helped me when I was single, was looking at my friends. When I was in my 30s they too weren't dating and it wasn't for lack of trying. They just hadn't found that "someone" Sometimes it may seem like people who don't have a disability have an easier time in life. While it may be true sometimes, other times they are struggling the same as you.
6) Be content.
The best advice I received when I was single, was just be content. As humans we're always wanting something we don't have. We're always wanting the "next" thing.
So I ask you, how can you be happy in a life long committed relationship with one person, if you're having a difficult time being content with the friendships you currently have?
7) Be attractive.
Clean up well and dress nicely, showing off your best features. Don't forget to carry a smile, since it's so lightweight.
My husband told me that when he first saw me, he was instantly attracted to me. It's not that he didn't notice that I used a wheelchair. He just saw me looking my best and being myself.
8) Desperation destroys.
You might use a wheelchair and you might be lonely. Lonely not because you use a wheelchair, but because you'd love to have what everyone would love to have; someone who wants to love you and someone you can love.
However, if you always have ulterior motives when you meet someone, you'll drive people to run to the door as fast as their legs will carry them. Don't approach the "need to find a date" mode at every chance you get. That's unattractive.
10) Be a friend.
I remember being at a birthday party once with my husband. There was this other girl there who uses a wheelchair. I sat next to her wanting to talk to her. Her hair was dirty, she was so closed in. Looked away and barely gave me one word comebacks to the conversations I was trying to make. This was the way she responded to everyone at the party.
Often time you hear "marry your best friend." Well you can't have a best friend if you're not friends first. Best way to have a friend is be a friend. Wheelchair or no, people want to know how much you authentically care about them.
If you can do that, your biggest problem might be fitting all your dates into your calendar!
Photo credit: HAMED MASOUMI / Foter.com / CC BY-NC-ND
comments powered by

Disqus