Lil Bub: The Most Famous Cat With A Disability
According to the Convention on the Rights of Persons with Disabilities, at least 10% of the human population has a disability of some kind. What about animals with disabilities? There doesn't seem to be any statistics on this population but there is no doubt that they exist. They even have a representative! Her name is Lil Bub and she may be the most famous and unique cat in the world!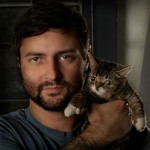 Lil Bub and "her dude" Mike, live in Indiana yet travel and meet with folks all over the country to spread joy and awareness about pets with disabilities. They don't discriminate though. They help able-bodied animals too. Recently, The Mobility Resource had the opportunity to engage in an email Q&A session with Lil Bub and "her dude" and it went just like this!
TMR: Does Lil Bub have an official diagnosis?
Mike: BUB has a very rare bone condition called "osteopetrosis". There have only been a couple reported cases in cats, which makes it a challenge to cope with. It is a degenerative disease that causes her bones to continually keep growing and getting more deformed as they grow. This impacts her mobility and makes it difficult to get around. But it seems to have slowed down lately, and with some alternative treatments she's actually improved considerably and has been running and jumping, which she hasn't done since she was a kitten.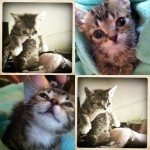 TMR: How old is she?
Mike: 2-years-old.
TMR: Does she have fur or human siblings?
Mike: Yes, she has fur. She does not have human siblings.
TMR: Can you tell me about the book Lil Bub wrote and did you help her?
Mike: "Lil BUB's Lil Book: The Extraordinary Life of the Most Amazing Cat On the Planet" is depicts her adventures traveling through space and exploring our planet through over a hundred stunning photos of her on fancy sets as well as outdoors. The photos are paired with witty BUB captions and take the reader through a fun narrative. BUB wrote the book, I just transcribed it for her.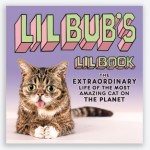 TMR: When will the movie "Lil Bub and Friendz" be available so all her fans can watch it?
Mike: The movie belongs to VICE Media. We don't know what plans they have for it but we have been told that they are currently working on making it available outside of film festivals. I am not sure of how or when though.
TMR: Is she going to pursue a career in Hollywood now that she has one movie under her belt?
Mike: I don't think so, no. The movie is a documentary about her and about Internet cat culture. She probably wouldn't be interested in actual acting; she's too busy saving the planet.
TMR: Lil Bub always seems happy. Is there anything she doesn't like?
Mike: She is a very happy cat. It's not just "the way she looks"; when you see her smiling she truly is full of joy. And I know this because I've seen her when she isn't happy, and it can be very difficult when it's related to her well being. She will get upset when she meets other cats. She will also get nervous around dogs, but usually warms up to them after an hour so. But she's also had some injuries related to her bone condition that were painful, and that is when she is least happy. Thankfully she is doing much better now and is feeling better than ever. It's quite a relief.
TMR: How many organizations has Lil Bub helped raise money for?
Mike: Well we're not counting but we help as many as we can. She has raise over $60,000 total for a variety of charities all over the United States including animal shelters, spay and neuter clinics, animal rescues and humane associations.
TMR: What are some of her greatest accomplishments?
Mike: I think that being BUB is her greatest accomplishment. It's an ongoing thing – she provides hope, inspiration, and love to hundreds of thousands people every day, me included. She encourages people to adopt, spay and neuter, and she is able to raise money to help needy and homeless pets. That's all quite an accomplishment for a tiny space cat.
TMR: What is your and Lil Bub's philosophy on adopting a pet with a disability?
Mike: Special needs pets need special people to take care of them. Adopting a special needs pet is incredibly rewarding though, because these animals will repay you ten-fold for your kindness and care. But it is important to understand that special needs pets require extra care and time, so people should be ready to provide that if they plan on taking a disabled pet into their home. Taking in BUB was one of the best decisions of my life, and while I knew she would require extra special care when I adopted her, I had no way of knowing what exactly that would entail. So it's been a learning experience, and it still is, but it's well worth the love she returns to me.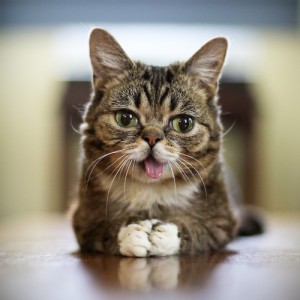 comments powered by

Disqus