Making Sexuality Accessible (NSFW)
This article is for an adult audience and is labeled NSFW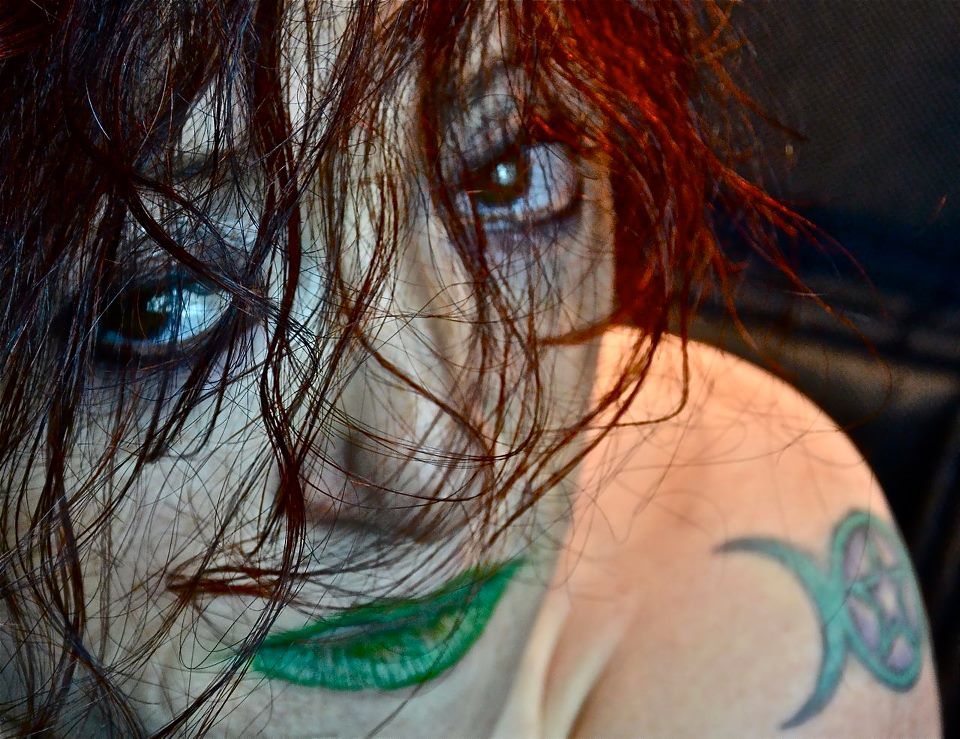 photo by: Alternative Noise Productions
Fellow Blogger with a disability, Andrew Morrison-Gurza, recently asked me how I access my sexuality. The first response that popped into my mind was, "I can reach my own vagina." Fortunately, sometimes the filter between my brain and my mouth actually works and I was able to deliver a more appropriate response. Although, it wasn't until about a month later that I found myself in a situation that allowed me to truly understand Andrew's question.
It was the first Saturday night after the snow finally melted here in Ohio and it was warm enough to go out without multiple layers of clothing on. What's a gimpy girl with severe cabin fever to do on such a night? Go to the Organ Grinder's Ball with her hunk of sexy man-meat, of course!
Find your perfect Wheelchair Van
Select from thousands of wheelchair vans for sale from hundreds of nationwide dealers
The Mobility Resource has one of the largest selections of Dodge, Toyota, Chrysler, Honda, Ford, Chevrolet wheelchair vans
View All Wheelchair Vans
I threw on a leopard print lace bralette, some leather pants with coordinating boots and we were off to a people watching extravaganza!
Now in its 20th year, Organ Grinder's Ball (in conjunction with Fetish Playland) is the longest running fetish and fashion show in northeast Ohio. This year the gender-bendy event was held at the House of Blues in Cleveland, which is a very wheelchair accessible venue. The restrooms are even large enough for a power wheelchair to turn around in!
This wasn't my first fetish ball so upon entering the lobby, I wasn't confronted by anything out of the ordinary. That is where all the vendors were setup. They had a really fun variety of fetish fashions, accessories, whips, ball-gags and other less-identifiable goodies. Any unspoken questions I had regarding the use of various items for sale were answered upstairs in the playroom.
For readers to fully appreciate the rest of this post, it's important to understand my unique perspective. Not only am I a wheelchair-user, I am also very, very short. That means my eyes are always in alignment with the naughty bits of walking folks.
The second floor was my next stop. That's where the playroom, dance floor and stage are located. The first thing I noticed when I got out of the elevator though, was the creativity that the performers and guests put into the ensembles they were wearing. A flirty, latex-clad French-maid with a full beard and mustache greeted me with a curtsy before scampering off into the crowd.
Then, I heard a loud crack and squeal directly to my right. Like a silly girl who forgot where she was for a moment, I immediately turned my head to look. My eyes then quickly diverted from the moist thong before me, up to the flog wielding man who offered to let me assist him in dishing out some greatly appreciated discipline to his curvaceous, restrained submissive. I thanked him for the invitation yet respectfully declined as the aforementioned hunk of sexy man-meat lead me over to where our friends had congregated.
There were several other large displays of BDSM equipment, with professionals on-hand to provide tips on pleasure and safety. The area around each piece was clearly outlined with white tape on the floor. This well-defined boundary indicated the difference between voyeur and exhibitionist. As I indulged my voyeuristic curiosity, several exhibitors graciously offered to help devise a way to string me up if I was interested. Apparently customer service still exists.
Before the stage show began, I wheeled my way to the dance floor to submerge myself in the puddle of fabulous freaks. I danced with friends and with strangers. I giggled to myself when I realized that I could see bulges under skirts that nobody else could see. The body diversity was inspiring. I even flirted my way into getting the sexy woman with a leopard print dress on to ask me to dance with her.
As show time grew nearer, I retreated to the sidelines to catch my breath and cool down with some ice water. Then something odd started happening. Every few minutes someone would come up to me and let me know that the OGB organizers wanted to make sure I had a good view of the show so they reserved a spot for me, and showed me where it was. Five or six different people approached me with this message.
In fast motion I mentally reviewed my entire experience, beginning the moment I rolled through the entrance and realized everything I had taken for granted.
I was able to look at all the vendor's tables because they were laid out in a fashion that made it easy to maneuver around with any type of mobility device.
There was a REAL elevator instead of a scary freight elevator that would more appropriately be used to shoot a scene for a Rob Zombie movie, like I have encountered at other venues.
Everything in the playroom was arranged in a way that did not obstruct my mobility at all.
The dance floor is wheelchair accessible.
I could pee if I needed to!
Everyone who offered to help me do something handled her/himself appropriately instead of forcing unsolicited help upon me.
Those who propositioned me for after-party activities even had more couth about them than the average bar guy creeper.
As I watched the entertaining stage performance, I reflected on my friend Andrew's question. How do I access my sexuality? I have a wicked sense of adventure and roll with an open-minded community of socially conscious sexual deviants that prevents obstacles from getting in my way. That is how I access my sexuality.
See the video from this event here
comments powered by

Disqus