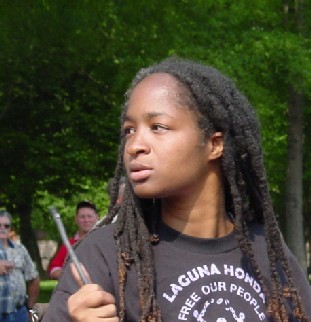 Hi, I'm Anita Cameron, the new kid on the block here at The Mobility Resource. If my name sounds familiar to you, it's because back in December, TMR honored me in the 25 Mobility Movers and Shakers series and my TMR friend and colleague, Zachary Fenell, recently wrote another article, "Understanding the Disability Advocacy Movement, Why We Shouldn't Take Things For Granted". I am so happy to be part of the TMR family and look forward to writing lots of good, informative, funny, and sometimes controversial stuff! What else is there to know about me?
Born in Chicago, Illinois, I'm the younger of twins – we actually have different birthdays, as I took my sweet time entering this Universe. Yours Truly almost left this plane upon entering it due to being a tiny preemie with multiple disabilities. Being a fighter, I survived but was left with an additional disability – in the effort to save me, I was given too much oxygen, leaving me almost totally blind. For much of my young life, I saw the inside of hospitals, clinics, and anything medical more than the inside of my own home!
Despite almost insurmountable challenges due to an astounding combination of disabilities, there were two things I learned to do very, very early in life – read and write. They are literally the only things that saved me from a life of "special" schools and institutions. I was very fortunate – when I started school, children with disabilities did not have the right to an education!
I began reading before age two and writing at age five. By eight, I was a columnist for my school newspaper, and at nine, had a silly little story published in a children's magazine. By age 12, a crazy play I wrote actually landed third place in a citywide competition.
By high school, having decided that my writing was nothing more than silly drivel (boy, was I ever wrong), I turned my attention to my ultimate passion – making the world a better place for everyone. Part of this was driven by my guilt of being born in 1965 – too late to take part in the Civil Rights Movement that gave African Americans like me the rights and privileges that I now enjoy and that are never taken for granted.
I joined several social change/social justice movements: Anti-war, anti-nuclear, women's rights, equal rights for Gays and Lesbians, etc, but never found a home, if you will, until I stumbled upon the disability rights movement.
In 1986, I joined ADAPT, a national, grassroots, disability rights organization three years after its founding. ADAPT fit me like a glove – we were passionate, fearless and more than willing to walk the walk! ADAPT practices nonviolent civil disobedience after the style of Dr. Martin Luther King, and Mahatma Gandhi; this often leads to arrests. In 27 years of involvement, I have risen to a position of national leadership and have been arrested 118 times! I also helped to write a piece of legislation that is part of the Affordable Care Act (Obamacare), and though I have been arrested at the White House several times, I've also been invited there on two occasions!. In fact, I have met three sitting U.S. Presidents and two Vice-Presidents.
But if it weren't for ADAPT, I would have remained a lonely, faceless statistic forever in search of myself. Instead, they welcome me with open arms, mentored me and groomed me for leadership. It was after joining ADAPT that I gained the courage to begin writing again. One of my prize works is a guide to planning and surviving a vigil or protest.
In 2004, while in Washington, DC, I developed a passion for emergency and disaster preparedness and trained to become a CERT (Community Emergency Response Team) member. Generally, society perceives people with disabilities as burdens always in need of assistance. Through my work in the CERT program, particularly here in Denver, we are shattering those false perceptions, proving that people with disabilities are assets to our communities.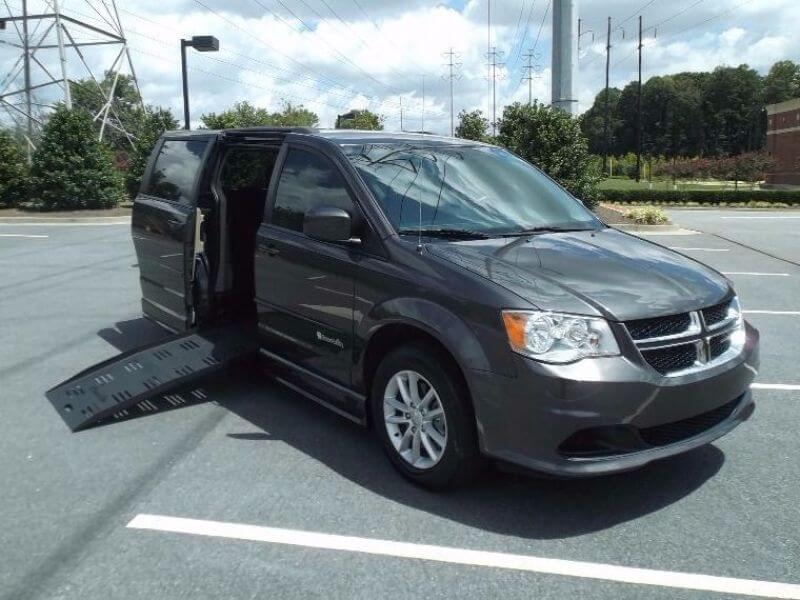 Find your perfect Wheelchair Van
Select from thousands of wheelchair vans for sale from hundreds of nationwide dealers
The Mobility Resource has one of the largest selections of Dodge, Toyota, Chrysler, Honda, Ford, Chevrolet wheelchair vans
View All Wheelchair Vans