Ms. Wheelchair America 2015 Fosters Disability Awareness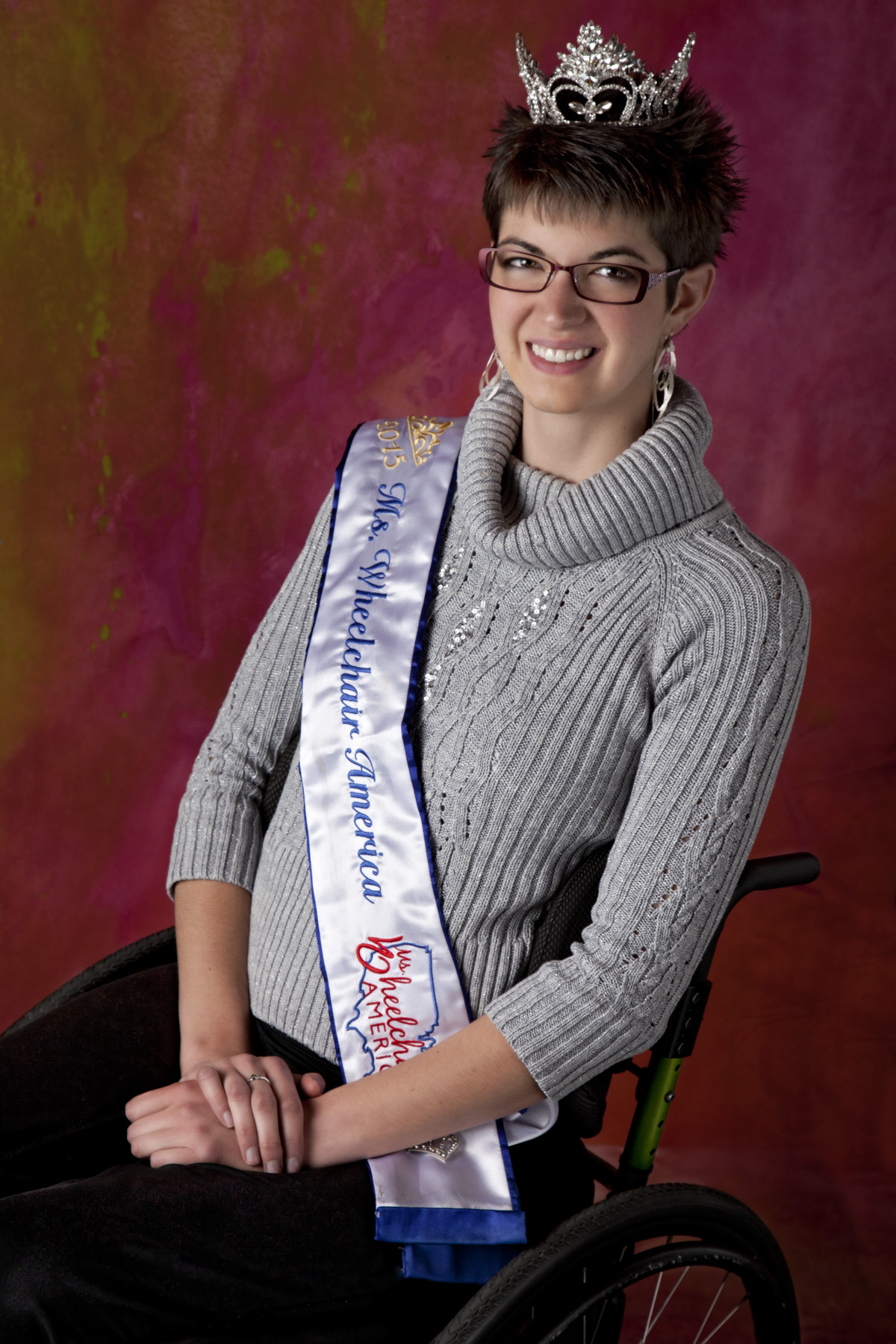 Every September, people nationwide gather around their television sets to watch the crowning of the new Miss America. While many different types of women have served as Miss America over the years, the nation has yet to see a titleholder who uses a wheelchair.
Wanting to make sure that accomplished and talented women who use wheelchairs also get a chance to shine, Dr. Philip K. Wood, a physician from Columbus, Ohio, organized the Ms. Wheelchair America pageant in 1972. According to Ms. Wheelchair America Inc.'s website, the pageant serves "as a forum for the promotion of the achievements, as well as the needs of people with mobility impairments."
Contestants are not judged on their appearance. "Unlike traditional beauty pageants, Ms. Wheelchair America is not a contest to select the most attractive individual. It is instead a competition based on advocacy, achievement, communication and presentation to select the most accomplished and articulate spokeswoman for persons with disabilities," the website states.
Find your perfect Wheelchair Van
Select from thousands of wheelchair vans for sale from hundreds of nationwide dealers
The Mobility Resource has one of the largest selections of Dodge, Toyota, Chrysler, Honda, Ford, Chevrolet wheelchair vans
View All Wheelchair Vans
This year, that woman was 22-year-old Samantha Schroth, of Wisconsin. Schroth, who was chosen as Ms. Wheelchair America 2015 at the national pageant in Long Beach, California in August, became a paraplegic after a tree fell on her while camping in 2013. While this tragic accident may have brought most people down, Schroth remains upbeat and ambitious.
"Samantha has a smile that enters the room before she does," said Shelly Loose, president of Ms. Wheelchair America, Inc. "Her platform of 'Learn, Teach, Repeat,' when put into practice, really breaks down the stigma that people with disabilities need pity."
The Ms. Wheelchair America organization wants all individuals with disabilities to be able to lead productive and meaningful lives. As part of her responsibilities as Ms. Wheelchair America, Schroth will promote her platform, as well as foster disability awareness and the inclusion of people with disabilities nationwide.
Since being crowned, Schroth has kept a full schedule speaking to audiences at a variety of venues, from universities to churches to Rotary Clubs. "I'm enjoying every single busy moment," Schroth said, adding, "I even participated in Black Hills Ski for Light, where individuals with visual and/or mobility impairments are taught how to snowshoe, cross country, and/or downhill ski. There are so many other amazing experiences I've had this year, but I could go on forever talking about all of them!"
These experiences are far different from what Schroth had originally envisioned for her future, however. Before becoming paralyzed, she was preparing to attend veterinary school that fall. Instead, Schroth's spinal cord injury landed her in rehabilitation for several months.
After she was discharged, Schroth noticed the public had many misconceptions about individuals with disabilities. "I encountered all of these assumptions and misconceptions about my abilities and even who I was as a person. It bothered me greatly, the countless perceptions so many people had of me just by a five second glance my way. I wanted to change that."
Schroth's interest in advocating on behalf of the disability community soon led her to compete in the Ms. Wheelchair America pageant. "I wanted to educate others about my disability and show all of my abilities. So that…led me to (compete in) Ms. Wheelchair Wisconsin and after I was crowned at the state level, I naturally went on to compete at the national level."
Looking back, "the Ms. Wheelchair America pageant was an amazing experience," Schroth said. "I loved getting to meet and talk with so many other proud and confident women wheelers who are truly making a difference around our country."
As Ms. Wheelchair America, Schroth also hopes to make a difference by educating as many people as possible. "Oftentimes, it's assumed a person with a disability is less capable than an 'able-bodied' individual. It's assumed a person with a disability always needs help. It's sometimes even assumed a person with a disability won't ever amount to anything. My plan to enlighten others circles right back to my platform, that platform of 'Learn. Teach. Repeat.' (which means) simply educating others about the abilities of those with disabilities."
Aside from speaking to various groups, Schroth also writes a blog called "Never Sitting Still" to help educate others through her own experiences with having a disability. Starting a blog "was my way to encourage others to stop and put themselves in someone else's shoes—well, wheels," she said. "There are so many things I never thought of or even realized about life with a disability until I literally found myself sitting here. I think it's always a good idea to stop and try to better understand and reflect on the world around you."
Schroth is hopeful her efforts will help change the general public's perspective on the disability community. "I feel as though sometimes a person with a disability is avoided out of fear—a fear of this unknown. In my mind, I want to bring that unknown to the forefront," she said, adding, "Sometimes, it just takes a willingness to talk and answer questions and that's where I come in. There is so much I and other individuals with disabilities are capable of doing and I plan on showing that to as many individuals as possible."
Currently an assistant researcher for the University of Minnesota-Twin Cities, Schroth is applying to medical school and hopes to become a doctor specializing in spinal cord injury medicine. As a peer mentor, she tries to inspire new spinal cord injury patients to make the most of their lives as well.
When it comes to the disability community in general, "I think the biggest advice I would give is to remember that your life isn't over; it's just different," she says. "Whether you were born with a disability or received one later in life, we—as individuals with disabilities—have so much to give to the world."
The next Ms. Wheelchair America 2016 competition will take place July 27 – August 2 in Des Moines, Iowa. For more information, please visit: http://www.mswheelchairamerica.org
comments powered by

Disqus