New Book Chronicle's the Impact of Disability on U.S. History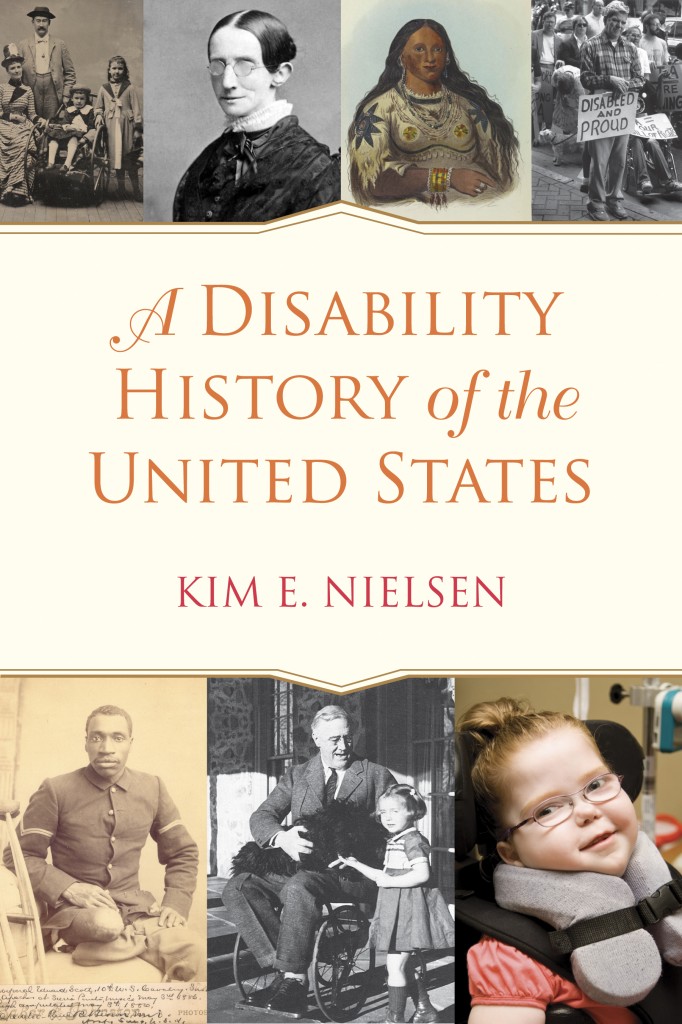 A landmark new book explores the most pivotal periods in U.S. history in a way that puts disability at the center of the narrative.
In "A Disability History of the United States (ReVisioning American History)," author and University of Toledo professor Kim Nielsen accounts the impact of Americans with disabilities from pre-1492 to the present on major events and periods in the country's history.
The angle here is not simply highlighting the triumphs of individuals with disabilities, however. Through primary sources and anecdotal stories, 'A Disability History' portrays how some of the most famous (and infamous) periods in the U.S. – colonialism, immigration, slavery, capitalism and war, to name a few – have been shaped and influenced by disability.
"No one had tried to look at it across U.S. history, through that lens before," Nielsen explained. "It was a project that needed to be done."
Find your perfect Wheelchair Van
Select from thousands of wheelchair vans for sale from hundreds of nationwide dealers
The Mobility Resource has one of the largest selections of Dodge, Toyota, Chrysler, Honda, Ford, Chevrolet wheelchair vans
View All Wheelchair Vans
Many stories Nielsen discovered during her research have etched a place in her memory. In particular, she enjoyed learning how people with cognitive and psychiatric disabilities were integrated into everyday life during colonial America.
"The funnest part was learning about all kinds of people, both famous and not famous. I came across one story of a man who used to sit in the balcony at church and take people's wigs off with a fishing pole," Nielsen said. "That one still makes me laugh."
A story that disturbed Nielsen involved the slave trade, arguably one of the most devastating periods in U.S. history. On a particular ship in transit from Africa, slaves who became blind en route were simply thrown overboard as damaged cargo.
"That story haunted me for a long, long time. I couldn't believe the disregard for human beings," Nielsen said.
Only in the 20th century did people begin to talk about disability in the terms of rights. This is part of the reason why, Nielsen says, many of the characters and stories in her book previously did not get the recognition they deserved.
"It used to be in terms of charity, a poor tragic story. But people were doing interesting, amazing things to improve society and lives. It used to be disregarded in a patronizing way," Nielsen said.
But with activism throughout the 19th and 20th centuries, things became better, culminating in the passage of the Americans with Disabilities Act of 1990.
Experience with disability is personal for Nielsen. Three years ago, her daughter, who suffers from a neurological disorder, became a part-time wheelchair user.
"In some ways, it hasn't changed our family at all. In some ways, our family has changed profoundly. It made me realize I had a lot to learn; it made me humble," Nielsen said.
The biggest challenge Nielsen faced during her research phase was navigating the change in language that has occurred since the 18th century. This left her wading through literally hundreds of different terms – lunatic, cripple, feeble-minded – words we find offensive today that were the norm many years ago.
Overall, the goal is for the reader to understand that disability isn't limited to the present or a few familiar names of the past.
"I want people to realize that disability has always been a part of U.S. history, and people with disabilities have always been part of our lives."
Nielsen holds a doctorate degree in history and is a professor in the Disability Studies program at the University of Toledo. The program explores disabilities in terms of social, historical and economical factors. Naturally, students in a variety of majors are enrolled in the program's courses.
Nielsen has also written books on Helen Keller and Anne Sullivan Macy. You can find 'A Disability History' and Nielsen's other works on amazon.com for about $18.
Cathan Bricker is a content producer for The Mobility Resource, the nations leading network of independent handicap van dealers in the U.S.
comments powered by

Disqus