Obamacare Tax Increase Affects Charities For People Who Need Wheelchairs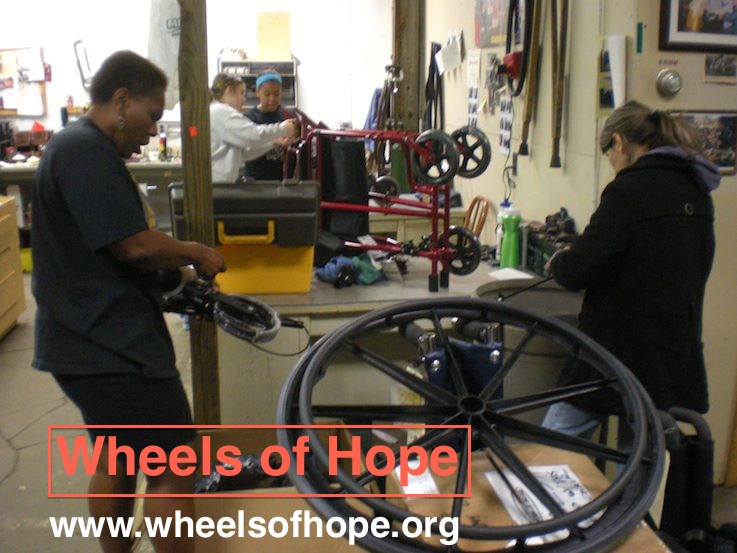 American charities that help wheelchair users around the world are bracing for an excise tax on medical equipment that is scheduled to go into effect in 2014.
Patrick Rimke, director of operations for Wheels of Hope, spoke with The Mobility Resource about the Medical Device Excise Tax, which is part of the Affordable Care Act (Obamacare).
Manufacturers of wheelchairs and other durable medical equipment will have to pay a 2.3 percent tax on the sales price of the taxable medical devices.
According to an FDA brochure, "A medical device is any product or equipment used to diagnose a disease, to treat or prevent disease."
Find your perfect Wheelchair Van
Select from thousands of wheelchair vans for sale from hundreds of nationwide dealers
The Mobility Resource has one of the largest selections of Dodge, Toyota, Chrysler, Honda, Ford, Chevrolet wheelchair vans
View All Wheelchair Vans
The IRS stated on its website that there are exemptions for eyeglasses, contact lenses and hearing aids, as well as a "retail exemption" for devices that are "purchased by the general public at retail for individual use."
This means that the price of doing business is about to go up for manufacturers of wheelchairs and other devices, and they will have to deal with the hit to their bottom lines.
Rimke said that charities like Wheels of Hope, which donates wheelchairs to the needy around the world, are likely to be affected.
"There are very few exceptions to the tax," he said. "It's a very broadly painted definition of a medical device, including wheelchairs, crutches and walkers."
Jamie Hartford of the Medical Device and Diagnostic Industry newsletter agreed when he wrote, "Although the tax will apply primarily to manufacturers and importers of medical devices, it's safe to assume that the tax will have a far-reaching impact on the entire healthcare industry and consumers who need these devices."
Wheels of Hope receives its wheelchairs from home medical stores and through private donations. Its technicians refurbish the chairs and send them to areas of need around the globe.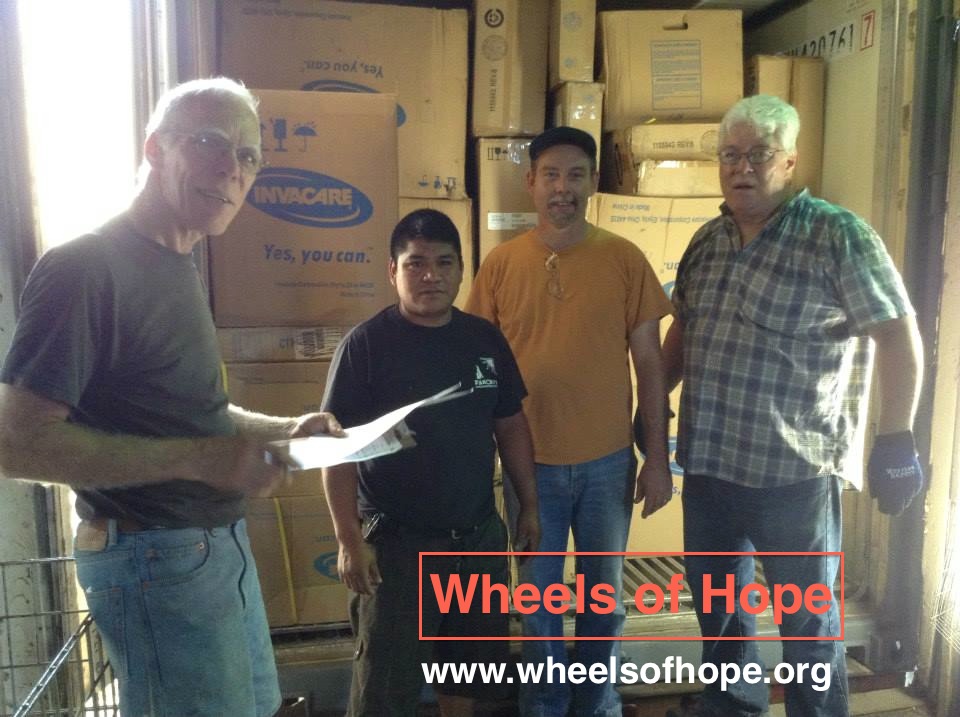 Rimke said that in addition to the new tax, wheelchair manufacturers have to deal with insurance and liability issues.
"When I worked with Joni and Friends, liability insurance cost $40 per wheelchair. If we gave away 100 wheelchairs, that's an insurance cost of $4000. If something goes wrong and you get sued, they could settle for $1 million. Insurance would only pay a certain amount," he said.
Rimke noted that Hope Haven International, located in Rock Valley, Iowa, has been building wheelchairs in Guatemala for the needy citizens of the Central American country.
Looking into the future, Rimke said it may be a good idea for Wheels of Hope take a page from Hope Haven's book by manufacturing chairs overseas.
The mission of Wheels of Hope hasn't changed.
"To raise the poor (with disabilities) from the dust and give them a place of physical dignity, spiritual restoration and capability in Christ."
"We would probably get started in Thailand," he said. "We could distribute them there and into Vietnam and Laos. The head of the hospital we work with in Chiang Mai, Thailand, said there is need for hundreds of wheelchairs in that area."
Wheels of Hope traced its roots to helping a Guatemalan woman who was crawling in the rain back in 1988. If you would like to make a tax deductible donation to Wheels of Hope via Paypal, click here.
comments powered by

Disqus