Official DitzAbled Princess Diary: Walking is Overrated
Dear Diary,
Walking is overrated. It's as plain and simple as that.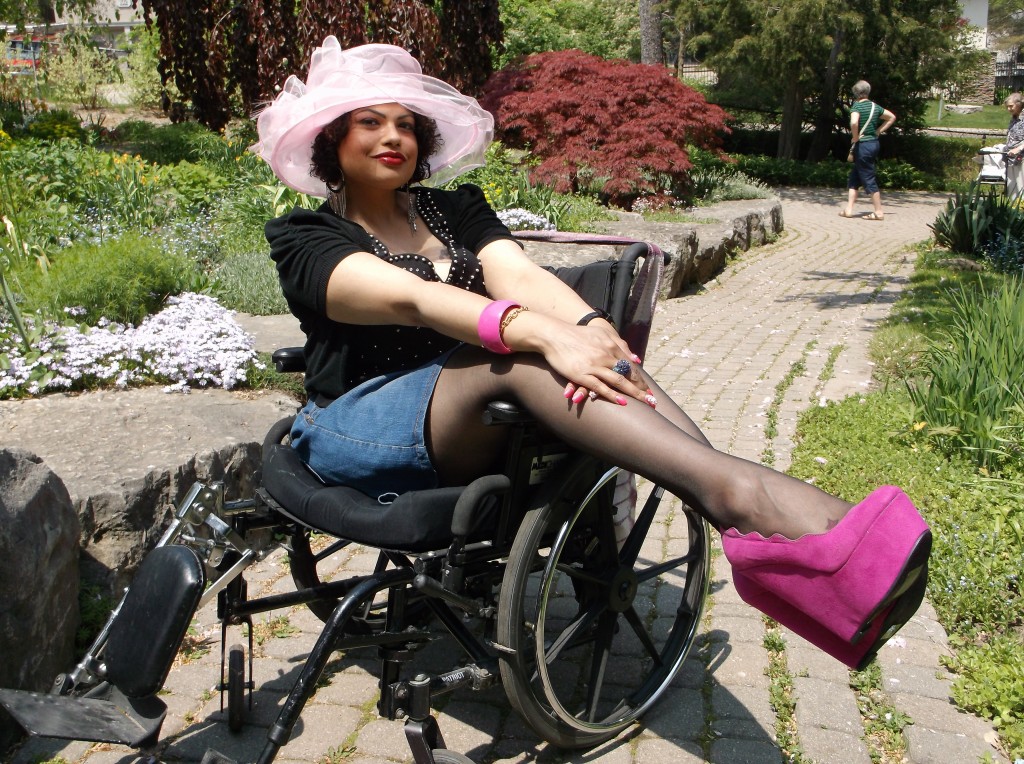 High heels are not.
Especially, hot pink eight-inch platforms that arch your fresh-out-of-the-salon pedicured tootsies in no time flat! Now, I can wear them at the tree-lined flower-blossoming park without a pinch, blink or flinch.
Find your perfect Wheelchair Van
Select from thousands of wheelchair vans for sale from hundreds of nationwide dealers
The Mobility Resource has one of the largest selections of Dodge, Toyota, Chrysler, Honda, Ford, Chevrolet wheelchair vans
View All Wheelchair Vans
This is all in thanks to my new shiny wheelchair.
You see, I'm ever so slowly losing my ability to walk long distances. However, I'm entering a whole new world thanks to my wheels. Think: Freedom. Think: Flexibility. Think: Limitless styles of snazzy shoes.
For years, I depended on either my hand-painted cane or hot pink elbow crutch to help me move to-and-fro. Now, a wheelchair is part and parcel of my mobility aids lot.
Life couldn't be any better. My possibilities are endless.
Take for instance, my local glitzy, ritzy urban city mall. Nothing nobody can stop me there. My shop-a-holic ways are especially thriving and bustling from this newfound freedom!
What's the biggest perk of my wheelchair? Glamour girl shoes are mine for the clutching. I feel like I've entered a whole new world. Shoe stores and their sparkling Cinderella-like sequin high heels beckon my attention at the mall.
Yes, feminine ballet flats are still staples in my wardrobe's shoe collection. I have to think practically when I walk short distances with my hot pink elbow crutch or underarm crutches.
But…
You'll know I mean business when I'm out and about in my wheelchair. The presence of my wheels indicates I'm prepared to go the extra mile to get the job done if need be. My tenacity shouldn't be doubted for a second.
Like I said, walking is overrated. Been there, done that. My physical disabilities may be more in-your-face now. But my abilities, brain power, spunk and heart remaim the same. Common folks need to realize this. Don't be fooled into thinking otherwise.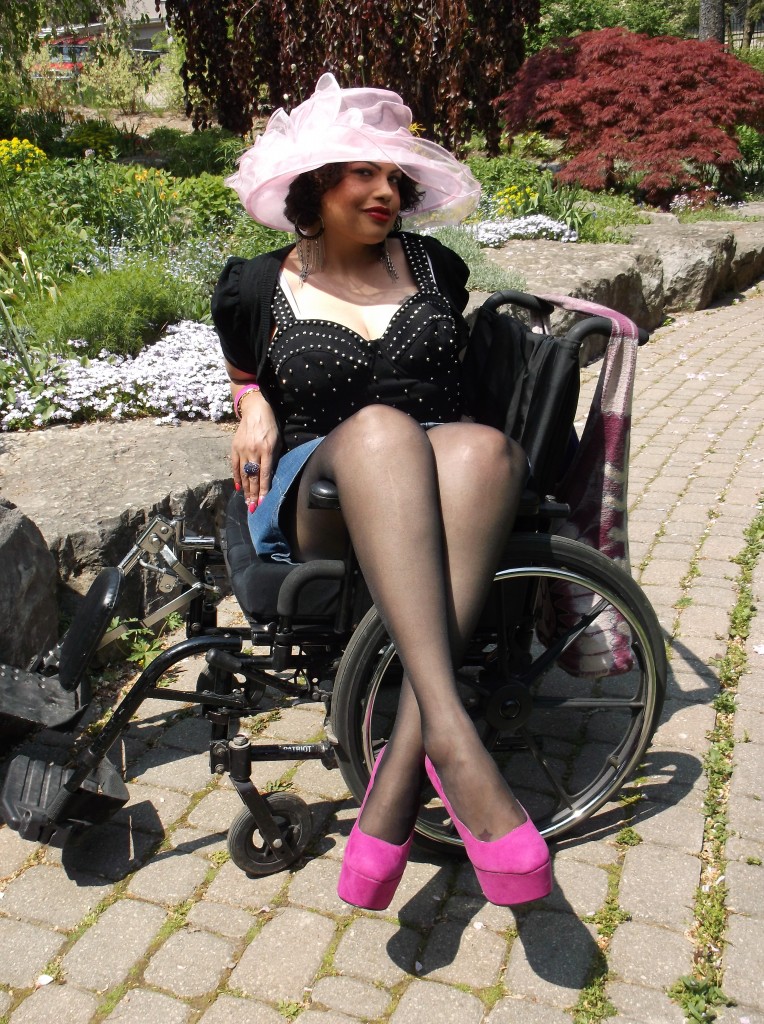 Though, there is one big, stark difference now.
You'll catch me rolling in a local green park in killer eight-inch hot pink platform high heels. Something I could never do before.
My abilities are changing. My attitude is not.
Love,
The Original "DitzAbled Princess"
Jewel Kats xoxo
comments powered by

Disqus