Relationships and Disability: "So is He Your Brother?"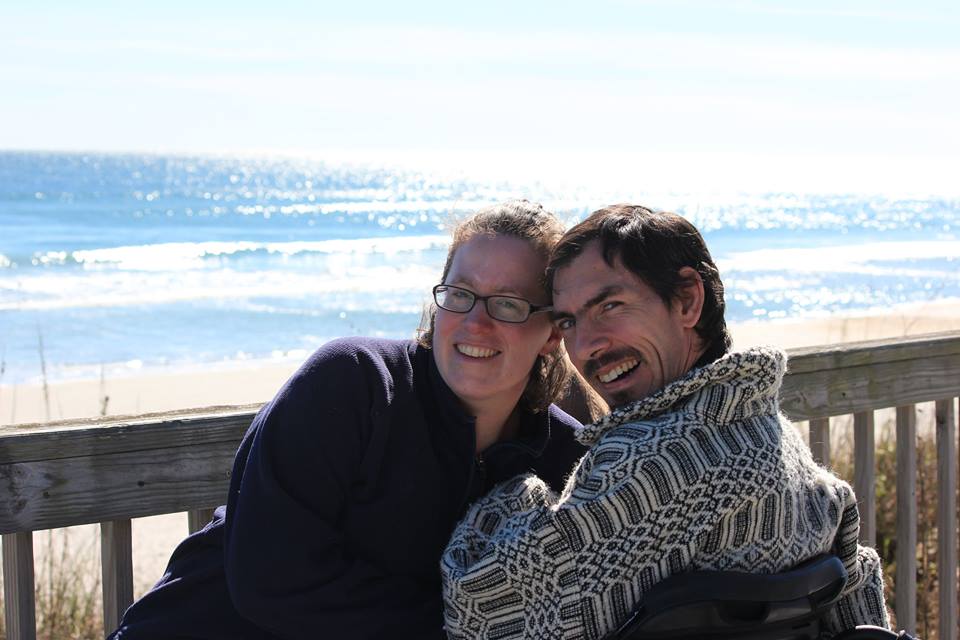 "How did you get such a pretty assistant?"
"So, is he your brother? How are you related?"
When people we don't know see Barton and I in the community, we are asked a number of questions, including assumptions that I am his direct support staff, helper, or sibling.
When I mention that we've been married, there is usually a reply that stings even more, "You are so good for marrying him."
Find your perfect Wheelchair Van
Select from thousands of wheelchair vans for sale from hundreds of nationwide dealers
The Mobility Resource has one of the largest selections of Dodge, Toyota, Chrysler, Honda, Ford, Chevrolet wheelchair vans
View All Wheelchair Vans
In our modern society, one where awareness is increasingly viral, on a tangible level, we still don't see how people with disabilities are valuable members of society, working and serving our communities, with families and children of their own.
Most people don't, and maybe can't, see how my husband, who has Cerebral Palsy and uses a motorized wheelchair, takes care of me.
There are tangible examples: when he rests his hand on my foot during a conversation, how he runs errands to pick up dinner if I have had a bad day, when we walk through the trials of life, have a good debate over dinner, our endless travel adventures, goofing off, or enjoying a moment of silence together.
These are intimate aspects of our lives that people can't see, not in a split-second.
Our replies become off-the-cuff remarks that burst through a concrete barrier that shatters the perspective that people with disabilities are stupid.
In that moment, more barriers are shattering than just the assumptions about Barton or myself. If Barton is in a wheelchair, and he is happily married, then what does that mean for them?
How much do we stop ourselves from moving forward and succeeding in our own lives, disability or not?
There is no one right answer.
But, we can see the wheels turning. Will they understand that Barton is my husband or will they still see me only as a helper?
Over the years, while it gets tiring to have these conversations repeatedly, it is a necessary part of our advocacy and education, our piece in the world to show love in its most tangible form, stripped from its coverings.
In sharing these aspects of ourselves, we are changing the world, one person at a time.
Who is he to me?
He is my love.
comments powered by

Disqus