13 Resolutions a Person with a Disability Should Consider
The beginning of the year makes makes it possible for people to renew themselves. They make goals and hope for a better year as they attempt to carry out their resolutions. The Mobility Resource will look at 13 resolutions a person with a disability should explore. Why 13? Benjamin Franklin, one of the greatest founding father of the U.S.A, had 13 virtues he lived his life by from the age of 20 until death. That seemed appropriate for the year 2013.
1. Finances
It's a fact. Among those who have a disability the cost of living is substantially higher than their peers, and the income level is considerably lower. I recently read a study that said over 60 percent of people with a disability live below the poverty level. When you factor in the cost of durable medical equipment, personal assistance and modifications to homes or cars, the money you do make vanishes quicker than the able-bodied counterparts.
2. Healthy Habits
Losing weight and stop smoking is often a very popular New Year's Resolution. Not surprising, since we've just finished two months worth of feasting ourselves into oblivion. A lot of these goals are demolished by the mid February, just in time for Valentine's chocolates and holiday credit card bills. Mainly because they're unrealistic resolutions.
Healthy habits are more than just going on a diet or stop smoking. Adopting a healthy habit lifestyle is a specific and measurable goal. It defines an action to make a life change not just a temporary loss.
3. Laugh More

Have you ever heard the catch phrase; "Laughter is the Best Medicine?" What exactly does that mean? There are physical, mental and social benefits of laughter.
Find your perfect Wheelchair Van
Select from thousands of wheelchair vans for sale from hundreds of nationwide dealers
The Mobility Resource has one of the largest selections of Dodge, Toyota, Chrysler, Honda, Ford, Chevrolet wheelchair vans
View All Wheelchair Vans
Physically, just 15 minutes of laughter a day can cause you to burn 10 to 4o calories. Losing weight can be difficult for someone with a disability–depending on its nature. What a fun way to shed those calories, right?
Not just for the physical body, it's great for mental health, too. It relieves stress by releasing dopamine and endorphins in the brain, allowing you to think clearer. When I see a happy person that laughs easily, I just want to surround myself around them. Socially speaking, laughter attracts others to us and promotes team bonding. Some of my most fondest memories is having a laughing fit with a family member or friend. Perhaps you should resolve to get an intense laugh every other hour.
4. Ignore Critics
While you're trying to laugh more this year, just go ahead and ignore the critics. Everyone is a critic. No matter your walk of life, there will be people who feel as if they have the license to say whatever they want to you. Ask a lady who is pregnant some of the things she's heard people say, or a person who is over 30 years old and still single, try a senior citizen and yes, definitely people with disabilities have heard their share. Criticism is one of laughter's greatest enemies. So I give you permission to ignore them. You're trying to lose calories, not gain them!
5. Have a child-like Love of Life
When have you studied a child lately? Only if we could be more like them. At what point does life change from living in the moment to the drudgery of life? Children don't worry about jobs, taxes or deadlines. They're enjoying their current movie, they bask in their playdate, dream and act out wild adventures. Life's small, delectable moments are waiting for you to enjoy. Don't forget to embrace every one of them.
6. Improve Your Intellect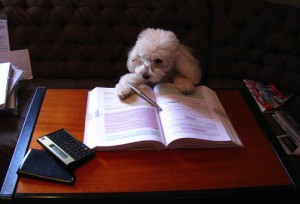 Is the phrase "use or lose" real? How is that related to your intellect? Those who continue to learn new things in life can help prevent alzheimers and can greatly improve their social life. Expose yourself to either becoming an expert on something that interests you or becoming more familiar with an idea you have limited knowlege of. This can enhance your ability to be included in the next conversation. In today's world of accessible information accumulation, taking steps to improving your intellect can't be any easier. True, you need to be careful to the correct information.
Expanding your mind power can take many forms. You can excercise your brain through fiction reading or use the Internet to learn how to do just about anything. I often spend time on YouTube watching videos to learn how to crochet, writing better or obtaining another skill I never had.
7. Try One Thing New
A disability doesn't have to curtail your indoor or outdoor activities. Just by reading other articles on this blog, you can discover inspiring stories of people who have redefined themselves based on what they can do. Whether you have a wheelchair accessible van or if you use public transportation, you can find all sorts of new opportunities through local clubs, organizations, parks and libraries.
8. Talk and Listen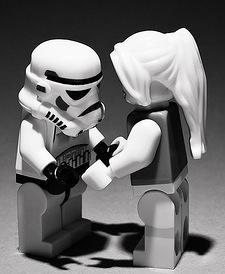 Talk, what kind of resolution is that? This falls in line with improving your intellect. The best way to grow, learn and expand your horizons is to talk to people. Anybody. Different types of people. Strangers. Life is too short and precious to keep to yourself. Whether it relates to your disability or not, you would be surprised to find how much you have in common with other people–or with someone they know.
People love to talk about themselves. But maybe its time to listen. Get to know other. The best way to come across as someone who cares is to simply listen more. Ask them questions.. You'll leave them feeling great about themselves and about you. They'll look forward to meeting you the next time. Your new best friend could be the next person you meet.
9. Be employed in Something Useful
I'm borrowing this resolution from Mr. Benjamin Franklin. He states; "Lose no time; be always employed in something useful; cut off all unnecessary actions." Always employed doesn't have to mean always working in a brick-and-mortar job where you're getting paid.
You could be on a different spectrum. Maybe this year you need to get a job, a better job or do better at your current job. Perhaps you need to spend some time in volunteer work. He says "employed in something useful." Basically just keep busy.
This year make it a point to play less bubble pop type games and more time in something productive. Even someone who collects disability income can make some small amount of income or do some form of volunteer. We'll explore how in another article.
10. Manage Your Time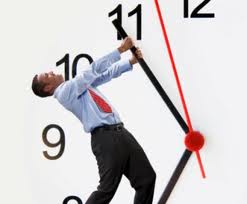 Mastering this skill will help you in more ways than you can imagine. To make big strides right out of the gate, kill time wasting activities. It almost seems like an oxy moron, a no brainer. However, in today's tech age, a time robber can happen quicker then you think.
11. Acquire Quality Time
Now that you have your time managed, you can seek to acquire quality time with friends and family. A lot of resolutions are mislabled as "spending more time with family and friends." The dirtiest 4 letter word that exists in our language is "busy." That word is overused and abused. It should be blacklisted.
It's more difficult for a person with a disability to hop in their car for "more time" with friends and family. However, we can still have quality time. Quality is so much more appreciated than quantity. Easier to execute too!
12. Pay It Forward
One of life's greatest rewards is giving back. No matter your social economic, talents, gifts or abilities everyone has the capability of giving back ~ or the new term of "pay it forward". Paying it forward doesn't have to be restricted to giving financially, in fact, its better than that. We'll explore different ways how to pay it forward in another entry.
13. Unplug It
We've touched on this a bit with better managing your time, but the best way to be sure that you accomplish your resolution is focus and commitment. It's really difficult to stay committed when you're plugged in with video games, Facebook games and the television.
Have you made any resolutions? Share your experiences on how you've been able to be successful in keeping them with Jennifer Gorman who writes for The Mobility Resource in the comments.
*photos courtesy of foter.com
comments powered by

Disqus