A Call-to-Action on Self Care for All Special Needs Moms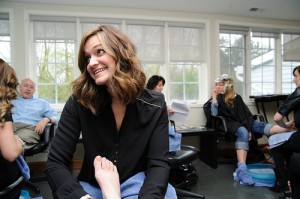 This article isn't really an article at all, instead, it's a call to action for special needs moms. I have written several articles which highlight the importance of Mom's taking care of themselves. Specifically it's important for us Mom's to take care of ourselves so that we are at our best for our children.
I believe strongly in the importance of self care for all care givers, but for us special needs Moms it is often extremely difficult to find or make time to take care of ourselves. Not to mention the challenge of finding childcare so we can go out and do something that's just for us. Special needs moms are at serious risk for developing health problems associated with stress. So I'm asking you to read this, and then to take the time to do something for yourself this week, even if it's just five minutes after you put the kids to bed and before you crash. If you need ideas, check out this article that has 100 suggestions.
Once you do whatever you choose, share in the comments below what you did for yourself and then pass this along to other moms to encourage them to take care of themselves. Let's start a self-care revolution.
Ok, to get us started, I attended a Pilates class tonight. I find that I'm now VERY aware of my core and may be for several days. Nevertheless, I'm looking forward to going back next week.
Looking forward to hearing about what you do to care for yourself.
Find your perfect Wheelchair Van
Select from thousands of wheelchair vans for sale from hundreds of nationwide dealers
The Mobility Resource has one of the largest selections of Dodge, Toyota, Chrysler, Honda, Ford, Chevrolet wheelchair vans
View All Wheelchair Vans
Photo credit: TownePost Network / Foter / CC BY
comments powered by

Disqus