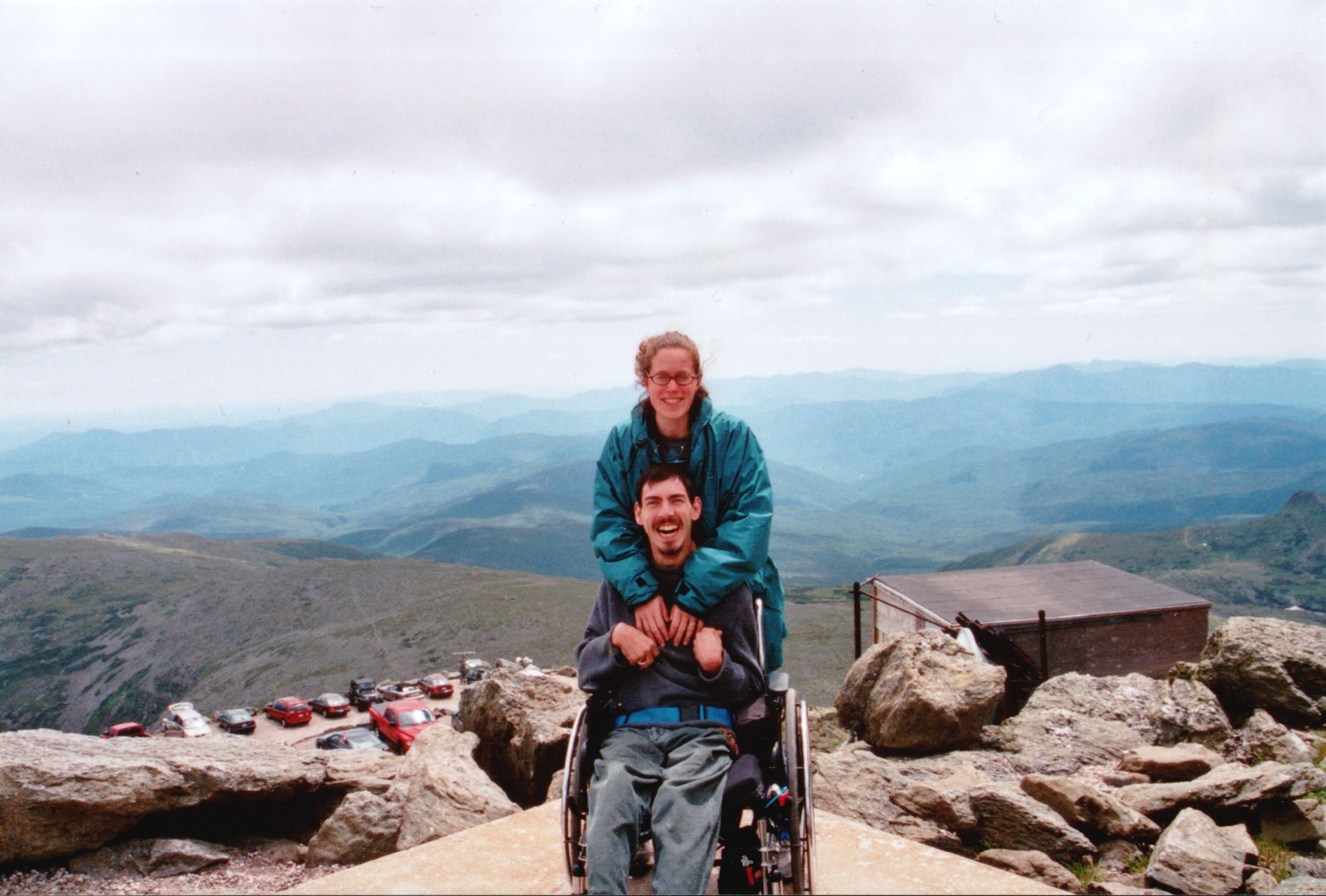 In August, we made our way up highways and mountain roads to a cabin nestled in the New Hampshire White Mountains. Our trip had been quite adventurous.
On the first night, the hotel we had planned to stop at was booked, with a clientele that was somewhat sketchy. We decided to drive on, an hour more to stop at a hotel that was in a better location. However, I was exhausted, and Barton kept the conversation going until we found a place to stop. The second leg of the trip, I used cruise control much more often, and we stopped for water, lunch, and afternoon breaks. While it made for a longer drive, I was more alert and rested.
The final day, we were taking a GPS "short-cut," which led is through tiny hillside towns on the side of mountains. When we encountered a detour sign, we kept going since we didn't know quite where we were, and found the road blocked with construction on the downside of the mountain. And, we turned around to backtrack. Thankfully, we had enough gas to make it to our destination!
Whether you are taking a cross-country road trip, you are headed to the coffee shop across town, or a family member or direct support staff member is driving, here are some self-care tips for the road:
Find your perfect Wheelchair Van
Select from thousands of wheelchair vans for sale from hundreds of nationwide dealers
The Mobility Resource has one of the largest selections of Dodge, Toyota, Chrysler, Honda, Ford, Chevrolet wheelchair vans
View All Wheelchair Vans
Alert and awake
For the safety of yourself and others, never drive sleep deprived, sleepy, or drowsy. Plan your drive to stop for the evening if you or another driver becomes tired. If you are taking a new medication, know how it will affect the ability to drive a motor vehicle.
Fill the Gas Tank
On long trips, one trick is to keep the gas tank filled half or a quarter tank at the lowest. If you run into a long-distance where gas is unavailable, this should be enough to make it a place that does have gas. This summer, where many states experienced natural disasters, such as hurricanes, gas was rationed or prices rose. In times like these, it is optimal to keep a full-tank at all times and fill up frequently.
Repair and Maintenance
Before we left on our road-trip, we visited our local accessible vehicle repair shop, replaced the tires, changed the oil, and did a number of small repairs. It is always a good idea to have your vehicle maintained and inspected before leaving on a trip or at regularly scheduled intervals. For longer trips, have a back-up plan for break-downs or an emergency kit for those just-in-case moments.
Rest Stops, Hydration, and Food Breaks
I used to think that if I didn't drink water, there would be less rest stops, and we would get to our destination faster. Boy, was that a mistake. There's nothing like being irritable on the road from dehydration or not eating properly. Plan stops along your route to eat meals, stretch your legs, and drink plenty of liquids.
Other Accommodations
Being flexible, patient, and relaxed are all qualities that make for a better trip. Each driver will have a different set of needs. While I am the primary driver, Barton provides directions, so we are both working together. Do you have what you need?
Whether it is stopping frequently, bringing along your favorite tunes, or planning your route, take care of you and your family on the road!
comments powered by

Disqus