When NBC announced that it was rebooting "Ironside" this fall and casting Blair Underwood as the lead character, you knew it wouldn't be long before the protests came in.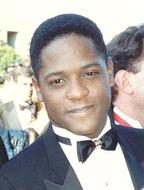 Sure enough, actors with disabilities bemoaned the fact that "New York's toughest cop," who let a wheelchair slow him down, should be played by an actor who, you know, actually uses a wheelchair every day.
Of course, Hollywood has a long history of using non-disabled actors in these roles, including Tom Cruise in "Born on the Fourth of July" and Daniel Day-Lewis in "My Left Foot."
NBC isn't talking about whether any actors with disabilities were considered to play Robert Ironside, although Larry Sapp of the "Don't Shoot Ironside" Facebook protest page said NBC wouldn't have green-lighted the show unless Underwood was attached as the star.
This makes sense, because if you look back to the original "Ironside," which aired for eight seasons starting in 1967, the lead went to Raymond Burr, who was already a TV icon for his portrayal of Perry Mason.
Taking a look at the trailer (below), "Ironside" comes off a lot like a regular, action-oriented cop show, with Underwood doing everything a hot-shot cop does, except walking. So, that's a good thing, right?
Perhaps the best portrayal of people with disabilities is ABC Family's "Switched at Birth," which includes several deaf characters, who are played by deaf or hearing-disabled actors. The show regularly has scenes that are conducted entirely in American Sign Language.
Every show is different and it's only fair for actors with disabilities to at least get a chance to audition for the lead role. Someone needs to take a gamble that he or she can become a big star like Burr or Underwood someday.
So what do you think? Is it better for an actor with a disability to get a role like Robert Ironside or is it more important for a show featuring a main character with a disability to get on TV at all?
Find your perfect Wheelchair Van
Select from thousands of wheelchair vans for sale from hundreds of nationwide dealers
The Mobility Resource has one of the largest selections of Dodge, Toyota, Chrysler, Honda, Ford, Chevrolet wheelchair vans
View All Wheelchair Vans