The Day I Arrived in Holland: A Metaphoric Memoir
I wrote an article last month referencing the poem, Welcome to Holland by Emily Perl Kingsley. My husband read the article and asked when we had planned a trip to Italy, and why did I keep saying we were living in Holland. So I referred him back to the poem that most of us special needs Moms have read, and reread many times. My husband was surprised that I would presume that readers would be familiar with the poem, but I assured him special needs moms would be! That being said, on the off chance that you have not read Welcome to Holland, here is a link to it! It's definitely a must read!
There are lots of different ways people arrive in Holland. For some moms a test before their babies birth is what re-routed their journey. For others, something was discovered upon their baby's birth that diverted their trip. For others still, an illness or injury occurs after the delivery of their healthy baby. After they have counted ten fingers, and ten tiny toes and gotten the all clear from the hospital. After they had boarded the flight to Italy and maybe even arrived there for a brief stay before being teleported to Holland one day without warning. I'm that last kind of Mom. This is the story of how I wound up in Holland.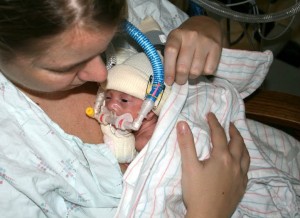 It was an autumn day like any other, I can't remember anything remarkable about it, but I guess I had other things on my mind besides the weather. I remember my baby wanted to nurse desperately but was not to have anything by mouth as of midnight the night before.
We were both miserable and he was definitely letting me know how he felt. My baby, only 14 months old, was being sedated to have an MRI later that day.
Find your perfect Wheelchair Van
Select from thousands of wheelchair vans for sale from hundreds of nationwide dealers
The Mobility Resource has one of the largest selections of Dodge, Toyota, Chrysler, Honda, Ford, Chevrolet wheelchair vans
View All Wheelchair Vans
He had been having trouble moving his arm and leg on his right side and the neurologist thought he probably had a stroke in-utero. I didn't really buy into this explanation and in fact had called the neurologist after the appointment to explain that after going through the mounds of photographic evidence that tend to pile up with first babies; I discovered that my son had used his right hand for a time after his birth and then stopped.
The neurologist was kind enough to explain to me that I was a crazy first time mom, so my son waited a month for the MRI and hopefully for an understanding of what was going on with our sweet little guy.
We were told we wouldn't get results that day, so we couldn't see any reason for my husband to take the day off work. My friend Lisa volunteered to come along for moral support and I stopped to pick her up along the way. I was nervous but holding up fairly well. I was glad to have my friend along for company and having someone to chat with helped keep my mind off my worries.
We arrived at the hospital and did all the normal checking in and paperwork that hospitals are famous for. Once visited by all the right people and cleared for sedation, they gave my little man a nasty drink of chloralhydrate and I held him in my arms and rocked him until he fell asleep.
I laid him down on the hospital bed, he was heavy in my arms in his sedated state. They wheeled the bed away, clinking down the hall, as my typically busy little boy lay silent.
Lisa and I were directed to the MRI waiting area where we sat for quite some time. We started hearing urgent overhead pages for this doctor or that to come to the MRI suite STAT. I wonder how many MRI suites they have and assure myself that none of these specialists could be on their way to see my son. As the scan planned for 45-minutes dragged on to one hour, and eventually two hours, my certainty about who those doctors were not seeing began to diminish.
After waiting. And waiting. And waiting. And worrying, worrying, worrying, we were directed back to sit with my still sleeping little dude. I wasn't anticipating receiving any information on that typical fall day. However, after a few minutes a doctor came in to talk with me. He wore a crisp white coat and looked far too young to be in his position.
He told me he had some troubling news, that the scan showed a "mass" in my son's brain. A "mass", the word hung heavy in the air. A "mass" what does that mean? What was it made of? How large is it? All of these questions and more swirled around in my mind, but I maintained my composure, I remember being calm, even stoic.
I finally formulated a question into words, asking simply to see the scans, the "mass". Lisa and I were escorted to a small office, where the too-young doctor put the images up on one of those boards that shine the light through them. When I saw the image, more than a quarter of my sons brain was in fact not brain, but mass. It was then that I broke down, as I sat there in that office with my friend. My husband at work, not knowing anything was wrong. I sobbed uncontrollably, unable to catch my breath. My stomach hurt and I thought I would throw up but somehow didn't.
Lisa helped me get my husband on the phone and he arrived quickly. We were rushed to Children's Hospital, and met our first neurosurgeon, learning words like "craniotomy" for the first time. We were told horrifying details about what might happen during or after the surgery. What sort of functioning our son might or might not have after the surgery. I heard very little of it, in all honesty, I only remember snippets.
My son was admitted to the hospital. He was not allowed anything by mouth for more than a 24 hour period, misery for a breast feeding baby and the mama who knows what will best comfort her scared child, but is forbidden from providing it. The next day he had brain surgery to excise the mass. Nurses took him from us and carried him away, as he screamed hysterically, and reached out his arms for us to take him back.
That image will forever be burned into my mind's eye. The surgery took more than six hours. The neurosurgeon met with us after the surgery before we were allowed into recovery. He told us when they cut into our son's brain; old, black blood began to ooze out all over the bed. Apparently the huge mass in our son's brain was made up of blood and it had been there for quite a while.
Years later we would learn that this and other episodes of bleeding in our son's brain were caused by a disease called cerebral cavernous malformations. However, on this day, we had no idea why this had happened to our baby. He remained on a vent for almost a week, unable to wake up after the traumatic surgery. My husband and I wondering if he would wake up the same sweet, bright little dude that they took to surgery all those days ago. When he did finally wake up, he looked up at me and croaked "Mama", then quickly realized he couldn't move his arms and said "uh oh" as he tried to bend his little elbows in vain. My husband and I breathed an immediate sigh of relief, assured instantly that he hadn't lost that certain something that made him who he really was.
These events are just the beginning of our journey, but I know that they have changed our path dramatically. Our trip to Italy was cut short. When we got on that train planning for a day trip around Venice, apparently we boarded the wrong one and wound up on a one way trip to Holland with no option for return. Holland has changed me, has changed us all. Holland has made me a better mother, better psychologist, better person in many ways. Despite the challenges that arise regularly in Holland, we focus on the many lovely things here, since here is where we shall stay.
It was several years before my son's episodes with bleeding in the brain were ever called a "stroke" but that's exactly what they are, hemorrhagic strokes. May is Pediatric Stroke Awareness Month, babies (many before they are even born) and children can and do have strokes. For more information about pediatric stroke please visit www.CHASA.org.
comments powered by

Disqus