USS Arizona Survivors Rally For A Fallen Hero
According to the Pearl Harbor website, the memorial site of the USS Arizona hosts over 5,000 visitors everyday. Tourists come to honor those who lost their lives in World War II, specifically honoring the 1,177 servicemen who died when the USS Arizona was bombed by Japanese forces.
For the last living members of the USS Arizona crew, these events are real memories. They hold stories of battle, honor and sacrifice.
These voices are living legacies to events that have changed U.S. history.
The Mobility Resource's local dealer, MobilityWorks, will be providing specially modified wheelchair accessible vans to Donald Stratton and Lauren Bruner, two of the last survivors of the USS Arizona on their travels to Washington DC. Survivor Ken Potts will be attending with them as well.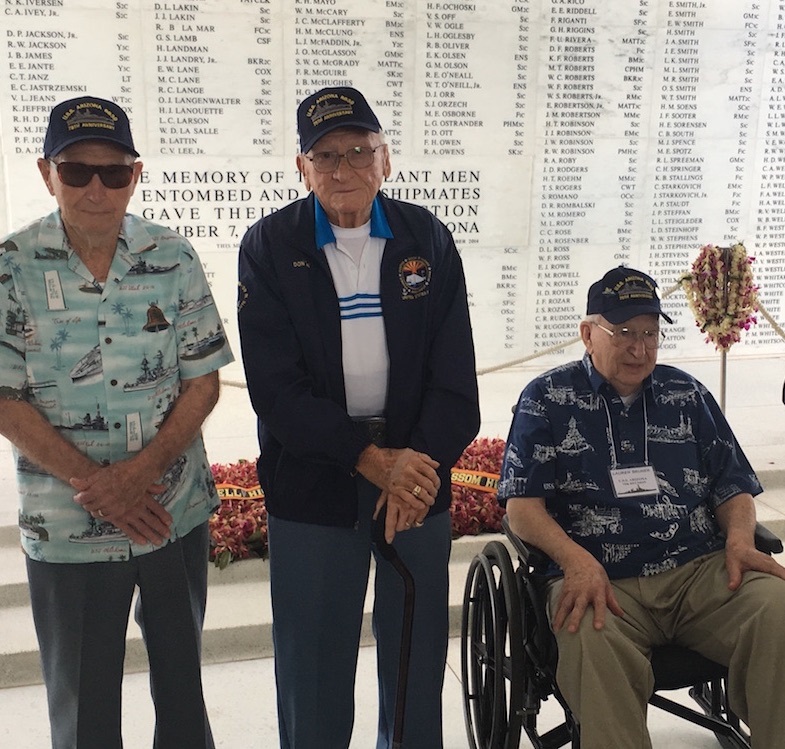 Find your perfect Wheelchair Van
Select from thousands of wheelchair vans for sale from hundreds of nationwide dealers
The Mobility Resource has one of the largest selections of Dodge, Toyota, Chrysler, Honda, Ford, Chevrolet wheelchair vans
View All Wheelchair Vans
During the Pearl Harbor attack, Lauren Bruner served as a Fire Controlman, Donald Stratton as a Seaman First Class, and Ken Potts, as a Coxswain on the USS Arizona (BB-39).
According to records, on December 7th, Donald Stratton was headed to the sickbay to visit his friend when he heard sailors in uproar over Japanese planes circling above, and bombs began exploding around them.
Donald was headed for his battle station, firing at the high-altitude bombers, but their shells were bursting before they reached the bombers' altitude. The USS Arizona was hit by three bombs before igniting over one million pounds of ammunition and fuel, nearly lifting the ship out of the water, followed by an explosive fireball, which killed or burned many servicemen.
Donald Stratton was severely burned by the explosion, and Lauren Bruner was injured during the first wave of attacks, pitched from his station as other sailors were thrown overboard. Miraculously, they were able to find each other.
They caught the attention of the sailor named Joe George aboard the USS Vestal, and after attaching a mooring line, Lauren and Donald crossed 70 feet of burning water to the deck of the USS Vestal. Lauren is believed to be the second-to-last man to make it off of the USS Arizona alive.
In all, Joe George helped six men cross onto the USS Vestal, and by the time they were all across, he had moved on to help others. It was not until years later that his actions came to light. While he saved six men's lives, he never received a medal for his actions because he had disobeyed orders to cut the mooring line, and the U.S. Navy wanted an eyewitness account.
Ken Potts was on shore when the initial attack began and witnessed the bombing of the USS Arizona. He was uninjured in the attack and assisted in the recovery of his shipmate's bodies, transporting survivors to refuge on Ford Island.
| | | |
| --- | --- | --- |
| | | |
| Donald Stratton | Lauren Bruner | Ken Potts |
Donald Stratton was born July 14, 1922 and enlisted in the US Navy in Omaha, Nebraska, in 1940 after graduating high school. After completing basic training at the Naval Training Station in Great Lakes, Illinois, he reported for duty on the USS Arizona at the Puget Sound Naval Shipyard on December 9, 1940. After the events on the USS Arizona, Donald spent three weeks in the hospital before he travelled to the states to recover. After a year, he was medically discharged in September 1944. With WWII still active in the Pacific, Donald re-enlisted in the Navy. Donald was eventually assigned to the USS Stack and participated in the invasion landings at New Guinea, Hallamahara, Leyte, Luzon, and Okinawa.
Lauren Bruner, born in 1920, enlisted in the Navy in 1938 and completed his basic training at the Naval Training Station in San Diego, California. He was assigned to the USS Arizona in 1939. After staying on the hospital ship USS Solace, Lauren was transferred to a hospital on the mainland in 1942. After recovering, he was assigned to the USS Coghlan and participated in eight major engagements in the Aleutian Islands and seven South Pacific operations. He transferred to the USS Duluth until 1946 and retired from the Navy in 1947.
Ken Potts enlisted in the Navy in 1939 and reported to the USS Arizona on December 31, 1939. After the attack, he made short runs to refuel ships outside of Pearl Harbor and delivered new military orders, sealed packets, and other classified information to Navy captains before retiring from the Navy in 1946 and moved to a small town in Utah.
Over the years, they have garnered support for Joe George, in petitioning for a medal to be awarded posthumously. During their travels to Washington DC, USS Arizona survivors and family members will meet with US Senators, visit the US Naval Academy, will be honored during a special Wreath laying at Arlington National Cemetery, visit the White House, US Navy Museum, and the Lincoln, Vietnam, and Korean Memorials.
Tim Gray, Chairman of the World War II Foundation, and 3-person crew will film footage of their pilgrimage, documenting events at The White House, Pentagon, the U.S. Capital, and Arlington National Cemetery.
Narrated by Gary Sinise, this documentary film will share real-life events that saved both Donald Stratton and Lauren Bruner among others on that fateful day that Pearl Harbor was bombed.
Find the full story and elements of the upcoming film here: http://www.wwiifoundation.org/films/sinise/
As noted on the WWII Foundation's Website, "In 1978, he [Joe George] told the North Texas interviewer he wasn't always sure what he was doing on Dec. 7, but he did what he thought he had to."
MobilityWorks is a national chain of wheelchair accessible van providers. "We are honored to contribute to the families of Donald Stratton and Lauren Bruner, and the efforts to bring such a heroic story to light." stated Craig Harlow, MobilityWorks – Alexandria, Va.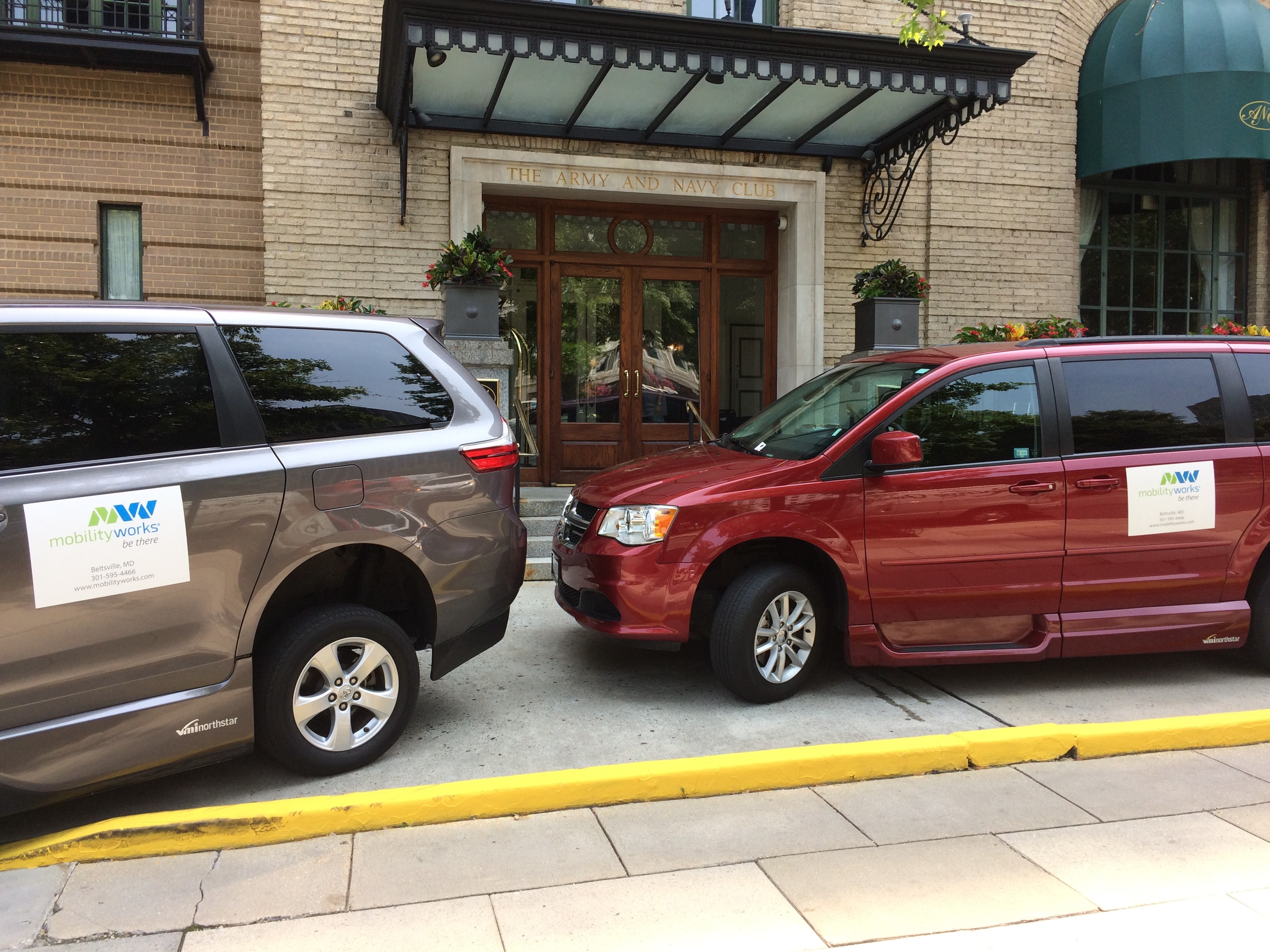 The campaign is not formally affiliated with the U.S. Navy and is funded solely through Don and Lauren's families and private donations.
comments powered by

Disqus