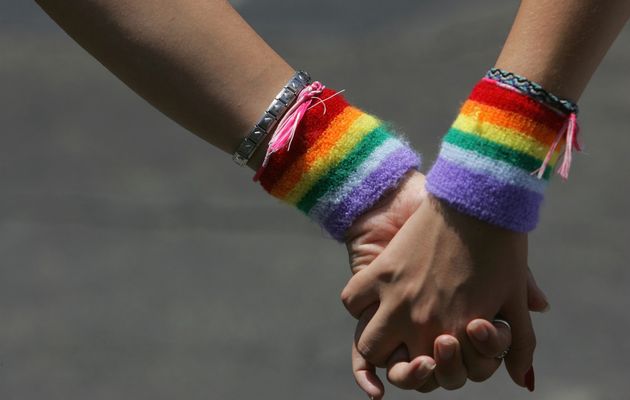 Exactly one month ago was National Coming Out Day. In honor of that, I'm focusing this article in my "We Need to Come Together" series to relations between the LGBTQ and the disability communities.
On October 11, I celebrated 27 years of being out as a lesbian. On my 21st birthday I decided to kick open the door to that closet full of shame and self-hatred and step out and embrace who I am.
This turned out to be harder than I expected because of the discrimination that I faced from those within the LGBTQ community. Even after the Americans with Disabilities Act (ADA) was passed, getting gay-owned establishments to make their businesses accessible was sometimes harder than non-gay establishments. Even when they did become accessible, the attitude they bore towards patrons with disabilities was enough to make me not want to go there. This was even true for supposedly safe and welcoming spaces – they were safe and welcoming as long as you were non-disabled.
This poor treatment hurt, even devastated me because I actively fought (and still fight) for rights and equality for the LGBTQ community – my community – yet the clear message was, "you don't belong."
I thought that because we are both marginalized groups that the disability and LGBTQ communities would be natural allies.
My experience is not an isolated case. When I joined ADAPT, I met many LGBTQ people with all kinds of disabilities, their stories were almost identical to mine.
When I first came out, I noticed particularly when it came to the dating scene, there was this culture of the worship, if you will of perfection in the gay community especially among men. You had to have the perfect body, looks, house, job and youth was everything. There are still vestiges of that cultural outlook today and I wonder if it has any bearing on why people with disabilities aren't as widely accepted as we should be.
I wonder, too, if the ableism is an imitation of, or reflection of the broader societal views on disability. I don't have the answers and when I ask around the LGBTQ community I often get defensiveness and denial.
The sad news is that many people with disabilities who are part of the LGBTQ community have come to accept discrimination and won't call the major LGBTQ organizations out on it. They have decided to give up and keep to themselves. That is not good enough for me. I have the right to celebrate all of who I am and if I have to call my sisters and brothers in my LGBTQ community to task, so be it.
There is good news. Some in the LGBTQ community are partnering with us in the disability to come together and be true allies, calling out discrimination in and within our communities and making our spaces welcoming to each other. This is a great start because if we don't come together, both of our communities will fall.
Find your perfect Wheelchair Van
Select from thousands of wheelchair vans for sale from hundreds of nationwide dealers
The Mobility Resource has one of the largest selections of Dodge, Toyota, Chrysler, Honda, Ford, Chevrolet wheelchair vans
View All Wheelchair Vans