What two-thirds of Americans Don't Know About Stroke: 13 Alarming Facts
About 795,000 people in the U.S. will have a stroke this year. Yet most people cannot identify stroke warning signs or risk factors and most of those strokes are preventable–some studies indicate that up to 80 percent of strokes can be prevented.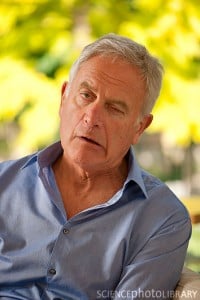 According to the National Stroke Association, more than two-thirds of the U.S. population cannot recognize more than one stroke warning sign. With National Stroke Awareness Month here, we're doing our part to know the facts and raise awareness.
What is a stroke?
According to National Stroke Association, a stroke or "brain attack" occurs when a blood clot blocks an artery (a blood vessel that carries blood from the heart to the body) or a blood vessel (a tube through which the blood moves through the body) breaks, interrupting blood flow to an area of the brain. When either of these things happen, brain cells begin to die and brain damage occurs.
Find your perfect Wheelchair Van
Select from thousands of wheelchair vans for sale from hundreds of nationwide dealers
The Mobility Resource has one of the largest selections of Dodge, Toyota, Chrysler, Honda, Ford, Chevrolet wheelchair vans
View All Wheelchair Vans
Disability often follows a stroke.
When brain cells die during a stroke, abilities controlled by that area of the brain are lost. These abilities include speech, memory and movement. Certain people effected may have to depend on a wheelchair accessible vehicle for transportation. The potentially paralyzing effects of a stroke depends on where the stroke occurred in the brain can how much of the brain is damaged, according to stroke.org.
For example, someone who has a small stroke may experience only minor problems such as weakness of an arm or leg. People who have larger strokes may be paralyzed on one side or lose their ability to speak. Some people recover completely from strokes, but more than two-thirds of survivors will have some type of disability, according to stroke.org.
13 alarming facts about stroke in the U.S.
1. Stroke is the fourth leading cause of death, killing over 133,000 people each year, and a leading cause of serious, long-term adult disability.
2. There are an estimated 7 million stroke survivors in the U.S. over age 20.
3. Approximately 795,000 strokes will occur this year, one occurring every 40
seconds, and taking a life approximately every four minutes.
4. Stroke can happen to anyone at any time, regardless of race, sex or age.
5. From 1998 to 2008, the annual stroke death rate fell approximately 35
percent, and the actual number of deaths fell by 19 percent.
6. Approximately 55,000 more women than men have a stroke each year.
7. African Americans have almost twice the risk of first-ever stroke compared
with caucasions.
8. There are two types of a stroke.
Ischemic stroke occurs when arteries are blocked by blood clots or by the gradual build-up of plaque and other fatty deposits. About 87 percent of all strokes are ischemic.
Hemorrhagic stroke occurs when a blood vessel in the brain breaks leaking blood into the brain. Hemorrhagic strokes account for thirteenpercent of all strokes, yet are responsible for more than thirty percent of all stroke deaths.
9. Two million brain cells die every minute during stroke, increasing risk of
permanent brain damage, disability or death. Recognizing symptoms and
acting FAST to get medical attention can save a life and limit disabilities.
10. The prevalence of transient ischemic attacks (TIA – "mini strokes") increases
with age. Up to 40 percent of all people who suffer a TIA will go on to
experience a stroke.
11. A stroke occurs in about six of every 100,000 children. That rate is even higher for infants; around one in every 4,000.
12. Women are twice as likely to die from stroke than breast cancer annually.
13. The estimated direct and indirect cost of stroke in the United States in 2010 is $73.7 billion.
* Source: National Stroke Association
comments powered by

Disqus