Accessible Travel In London vs. Paris: Who's Winning?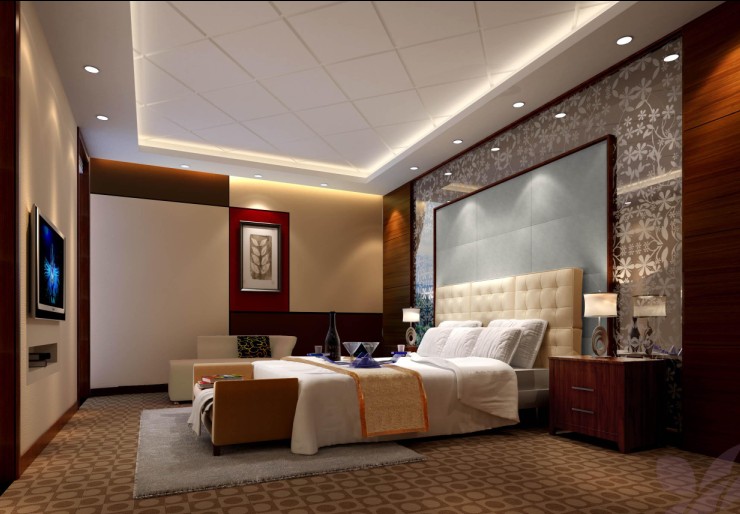 Interviewing wheelchair athlete doubles winner of the 2013 US Open Michael Jeremiaz after his doubles win in Flushing Meadow was an eye opener. He mentioned that accessibility in France and other European countries were way behind the US. He said that individuals in European countries view the disabled differently than those in the US., preferring to shelter them.
I was surprised.
That started me on an investigation to start comparing travel in London which I assumed would be 90 percent or more accessible than Paris. I didn't know what to expect and here are some of the most salient points I discovered. Some will not surprise you, some may.
LONDON
Find your perfect Wheelchair Van
Select from thousands of wheelchair vans for sale from hundreds of nationwide dealers
The Mobility Resource has one of the largest selections of Dodge, Toyota, Chrysler, Honda, Ford, Chevrolet wheelchair vans
View All Wheelchair Vans
London is perhaps the most accessible city in Europe for the traveler with physical disabilities. Here is why.
Most of the buses have wheelchair ramps which are operational almost all of the time. They help you save money and do a good job of connecting you to major tourist spots like all of London's museums, Westminster Abby, St. Paul's Cathedral, the London Eye to name a few.
Most of the tourist attractions are accessible because of UK disabled access building codes. For some you may have to go in the side entrance.
The sidewalks are well maintained and intersections have curb cuts.
The travel areas are flat as London is mostly flat because of the rebuilding after the bombing in WWII. As a result these attractions are easy to traverse: Trafalgar Square, the theatre district, the area near the British Museum, and the south side of the Thames River near the Tate Modern and Imperial War Museum.
There are few cobblestones or cobblestoned paths.
Though many quaint hotels are older, many are now accessible and wheelchair friendly. Check reviews, though, like this one on Trip Advisor and avoid it.
Caveats: London is not yet perfectly accessible. They are increasing their focus to upgrade their transport network over the next few years. The 2012 Olympics showed they needed a way to go. The Tube can be a problem: only 33 out of 270 stations are accessible, thus far. You may have to call ahead for a ramp. It may be best to take the bus or a taxi if you are in a hurry.

The City of London near the Thames River and the Tower of London have issues. The Tower of London has a large cobblestoned area. A few of the historical buildings have steps and no ramps. You will be able to see the crown jewels: the building is wheelchair accessible, but you'll have to go over an area of cobblestones before you get to the entrance.
The theatres in London are old. Whether or not they have been updated for accessibility or can be depends upon the grandfathering of codes in a timely fashion with eventual accessibility occurring in the future. It is best to call the theatre to see if they have elevators, ramps, etc.
London is spread out. You will need to plan your visits to tourist attractions keeping in mind the times they open and close and how near they are to each other. Some are a distance away and will require your taking public transportation. That will take time so plan the distant ones for different days.
Accessible accommodations will be expensive if you want to be near the heart of it, near tourist attractions and in beautiful, charming neighborhoods with more quaint hotels. But London is expensive all around like NYC.
Some of the tourist attractions have side entrances. The pebbles at Buckingham Palace are problematic.
For more information about accessible travel in London, the UK's London Transport website offers comprehensive information via this link.
For additional information about accessible accommodations in London see this link.
PARIS
Paris does have issues for the traveler with physical disabilities. So you need to plan, plan, plan. Here's why:
Nearly all of the Paris buses have wheelchair ramps. Sometimes the wheelchair ramp isn't always operational, so you have to wait for a bus to come which has one, but they are not infrequent.
Paris is mostly flat with many hills. There are typical curb cuts and smooth pavement (near/around the Louvre, the Champs-Elysees, the Right Bank). An exception is around the Sacre Cœur Basilica and near the Panthéon. Wheelchair users and disabled visitors may encounter difficulties. Generally, the Right Bank is more accessible than the Left Bank which is older, more quaint and also has hills in areas.
The Latin Quarter and the Left Bank have areas with cobblestones. These are not easy going for wheelchair users or the disabled.
There are only a few disabled access Metro stationsin Paris. The ones that are accessible don't help you get to tourist attractions. You have to use the bus system and don't have a choice. London's Tube is better. Both leave a lot to be desired.
Many tourist attractions are spread out. You need to plan the bus routes to the attractions.
Disabled access at tourist attractions can be spotty at churches or museums because they have not been fully adapted. You need to check before hand. Some elevators are too small for average wheelchairs and you must change to another seating arrangement to use the elevator. Some have a step or two without a ramp.
Hotel problems in Paris? Yes. Many Paris hotels that call themselves accessible are lacking the minimum accessibility features that disabled travelers need. Thees hotels are quaint and lovely but they are old and not updated with larger elevators. There are not many accessible hotels in central Paris that have a step-free entrance, a bathroom door wide enough for wheelchair users, grab bars near the toilet, and a roll-in shower. They are working on this but have a LONG way to go.
This is the official link of the Convention and Visitors' Bureau for Paris which lists accessible hotels.
London vs. Paris? London, unless you are French, speak the language and have relatives who can help you get around, or have been to London many times and want to try Paris.
Going to Europe in the fall when prices are cheaper is something Americans like to do. With accessibility trending greater than ever in the hospitality industry, it is easier than ever to travel. However, there is still a lot of planning and research that must be done.
comments powered by

Disqus