When a Police K-9 is Killed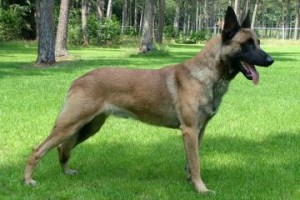 Back in June I wrote an article about Police K-9 Spartacus who was found dead in his partner, Police Officer Chad Berry's, patrol car in Woodstock, Georgia.
An investigation of the incident was conducted by the Woodstock Police and the Pickens County Sheriff's Office.
Investigation revealed that Officer Berry admitted to leaving Spartacus in his vehicle which was parked in the front of his home, after they returned from shift. Spartacus was left in the vehicle for a reported ten hours in temperatures that reached in the low 80s.
A necropsy determined that Spartacus died of heat stroke.
According to Brittany Duncan, public information officer for Woodstock Police, "Officer Chad Berry has been suspended without pay for 80 hours (or 10 days), reassigned to traffic enforcement, fined $325 (charged with cruelty to animals by the Pickens Sheriff's Office) following the investigation into K-9 Spartacus' death.
Find your perfect Wheelchair Van
Select from thousands of wheelchair vans for sale from hundreds of nationwide dealers
The Mobility Resource has one of the largest selections of Dodge, Toyota, Chrysler, Honda, Ford, Chevrolet wheelchair vans
View All Wheelchair Vans
Officer Berry will also lose $6,000 annually in special pay he once received as a K-9 Officer.
The Woodstock Police investigation determined that Berry violated policies governing the responsibilities of K-9 handlers.
After this incident the Woodstock Police are reviewing their K-9 Handler policies.
I'm involved in the Army's Military Working Dog (MWD) Community. I have 13 MWD currently under my control in Virginia and have managed thousands of working dogs in Afghanistan for the United States Military.
I understand the deep level of commitment that is needed to care for these special dogs. I also deeply believe that Military Dogs are fellow service members. Ask any young trooper whose life is owed to a military dog that found an Improvised Explosive Device before it blew them to pieces in Afghanistan or Iraq and, they would tell you the same.
This train of thought doesn't stop with the military.
Joseph Turner, a veteran suffering from drug addiction and post-traumatic stress disorder from his time in Iraq, killed Police K-9 Magnum in Anderson, Indiana in 2012.
Turner received a twelve year prison sentence for shooting Police K-9 Magnum.
Anderson Police Chief Larry Crenshaw remarked. "We want justice served. We want awareness that police dogs are police officers."
During the trial, Officer Matt Jarrett, Magnum's partner detailed how the dog's death had traumatized him and his entire family. Magnum's death had caused his young children to have nightmares that Officer Jarrett would also be shot in the line of duty.
So, Officer Berry receives administrative penalties for killing his K-9 partner and Iraqi War Veteran Joseph Turner receives a 12 year sentence for shooting K-9 Magnum.
The disparity in these sentences is appalling.
The Officer Down Memorial Page (ODMP), a site that remembers all fallen law enforcement heroes, has recently began tracking Police K-9 deaths.
Their site states, "ODMP K9 honors the hundreds of police canines that have been killed in the line of duty serving alongside America's law enforcement officers. These loyal companions have given their lives to ensure their handlers, fellow officers, and citizens stay safe."
From my research I'm gauging that Police Officers consider their Police K-9 as fellow officers, much like our military service members.
But this appears to be overlooked in state and local laws and completely forgotten when a Police K-9 dies because of handler negligence.
I can understand and accept how US Border Control K9 Sani died.
While tracking drug mules in Tucson, Arizona, in July 2013, Sani began showing signs of distress and his handler immediately abandoned the search and transported Sani to a veterinarian hospital. The veterinarians worked for two days but couldn't save the dog.
This is the remembrance that Sani's partner left on the ODMP site:
"RIP my partner and friend. It was an honor to be your handler. I couldn't have asked for a better dog. You leave me with 3 1/2 years worth of memories that I will never forget. Thank you for always being by my side. Love you boy."
USBP ROMERO
Sani's partner
August 2, 2013
But what I can't and won't accept is the fact that negligence was involved in the death of Police K-9 Spartacus. Two policing organization conducted an investigation, Officer Berry admitted to leaving his partner in the car, yet he was only charged with animal cruelty and forced to pay a fine.
I have two dogs and a sixteen month old son, leaving any of them in the car alone for even ten minutes, never mind ten hours in the summer heat would never happen.
There was clearly negligence in the death of Police K-9 Spartacus. I believe Officer Berry's supervisor's let him slide with a slap on the wrist.
Recently there was a second case of a Police Dog that died from heat stroke after being left in a patrol car. This time it happened in Bennettsville, SC. The negligent officer received a comparable sentence to Officer Berry.
But my thought is this- you can't have it both ways. Either a Police K-9 is a cop or not.
Are Police dogs fellow officers?
Does Officer Berry's punishment fit the crime?
Should Officer Berry face criminal charges?
What do you think would have happened if a "criminal" had killed Spartacus while fleeing the scene of a crime?
comments powered by

Disqus