Lucas Sithole Champion of Quad Wheelchair Tennis Singles at the 2013 US Open.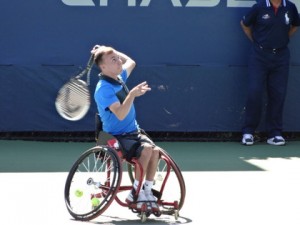 Wheelchair Tennis has been a parasport since 1976 when Brad Parks and Jeff Minnebraker got together, playing and promoting the sport across the USA. Inspired by their efforts, in 1980, the National Foundation of Wheelchair Tennis (NFWT) came into being with Brad Parks on the board of directors. After The European Wheelchair Tennis Federation was founded in 1985, in 1988 the International Wheelchair Tennis Federation was formed, with Brad Parks as the first president. Gradually encouraged by these efforts, countries around the world created their own wheelchair tennis teams and together countries presented international wheelchair tennis competitions.
The sport has grown steadily since 1992, when the NEC Wheelchair Tennis Tour started with 11 international tournaments. Now, there are currently over 170 tournaments taking place in over 40 countries around the world. As the adaptive community has championed the sport and its popularity has increased, wheelchair tennis is now a part of all four Grand Slams. Its inception as a paralympic sport began in the 1988 Seoul Paralympic Games when wheelchair tennis was included as a demonstration sport. It became a full medalling sport in 1992 in Barcelona.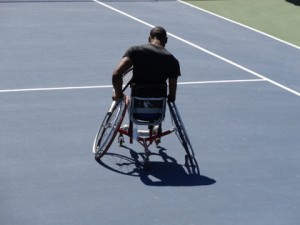 Find your perfect Wheelchair Van
Select from thousands of wheelchair vans for sale from hundreds of nationwide dealers
The Mobility Resource has one of the largest selections of Dodge, Toyota, Chrysler, Honda, Ford, Chevrolet wheelchair vans
View All Wheelchair Vans
The sport keeps trending based upon the international disabled community's needs and interests. As a result, the Quad division – for players affected in three or more limbs has been included in tournaments and Grand Slams. The Quad made its Paralympic Games debut in Athens in 2004. Peter Norfolk MBE became Great Britain's first ever Paralympic Games gold medalist in tennis, winning the quad singles title before partnering Mark Eccleston to silver in the quad doubles.
Wheelchair tennis follows the same rules as able-bodied tennis, with the only exception being that the wheelchair tennis player is allowed two bounces of the ball. As a club tennis player, I can appreciate the efforts of these world class athletes who are competing internationally in the Grand Slams and getting ready for additional tournaments to finish out the year. I was thrilled to be able to speak to a few champions playing in their finals matches on Saturday at the US Open.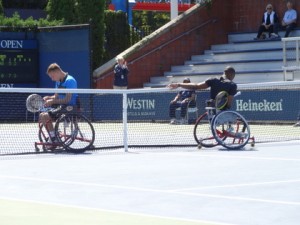 I watched the Round Robin match between Lucas Sithole (South Africa) and Andy Lapthorne (Great Britain). Sithole who was down in the first set came back to defeat Lapthorne in the next two exciting sets. When I spoke to Sithole afterward and asked him how he would prepare for the Championship match on Sunday, he mentioned it would be a matter of mental focusing and preparedness. And of course he would just rest and recoup his resources.
The following day, whatever way Lucas was able to gather his strength and determination, he succeeded. He was able to win the Championship Quad Singles match against David Wagner on Sunday. The score was 6-3, 4-6, 4-6 with Sithole defeating Wagner in a very close match. Once again Lucas Sithole came back from behind a set to win. This was his first US Open tournament and certainly, he is a Quad player to be reckoned with. Way to go Lucas!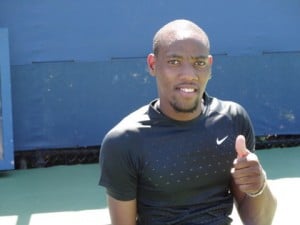 comments powered by

Disqus