Young disabled athletes will visit Minnesota for 2013 National Junior Disability Championships
Young athletes with disabilities will gather in Rochester, Minn., for the 2013 National Junior Disability Championships.
Wheelchair and Ambulatory Sports USA (WASUSA) held its annual National Delegate Assembly in Rochester on Oct. 11-14, and its members began the gathering by touring the sites of next year's junior games.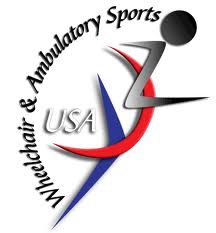 First, the delegates visited the Rochester Olmsted Recreation Center, which will be the site of the swimming competition. The complex also contains a hockey stadium and is the home of Rochester Ice Hawks of the Minnesota Junior Hockey League.
Then, the delegation moved on to Century High School, the site of the track and field events. The stadium is next to the National Volleyball Center adjacent to the high school. A seated volleyball clinic will be a part of the 2013 NDJC.
Highlighting the remainder of the convention was the announcement of Ames, Iowa as the site of the 2014 NJDC.
Mayaguez, P.R. was also considered, but the town will serve as the host of the 2013 IWAS World Junior Games from Aug 7 to 13. It will feature track and field, swimming and archery. Table tennis, powerlifting and para-triathlon might also be added.
Deb Armento, chairperson of the NJDC, noted that 35 of the 53 members of the U.S. Paralympic track and field team had competed in the NJDC.
"It's a grass-roots program, but our grass-roots grow up," she said.
She also noted that athletes traveled from Thailand to Mesa, Ariz, to compete in the 2012 NJDC.
Barb Chambers, wrapping up her seven-year stint as WASUSA Chairperson, noted that 45 current and past members of WASUSA were on this year's Paralympic team.
"That says an awful lot about our development programs," she said. "I'm very pleased and proud."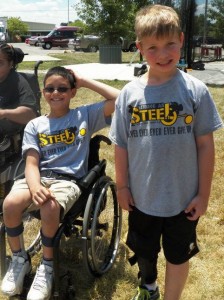 She mentioned Tatyana McFadden and Raymond Martin, who both received accolades from the U.S. Paralympics organization.
"Raymond won gold in all of his events and earned the U.S. Paralympic Athlete of the Year award," Chambers said. "We've been watching him compete since he was a teeny kid."
Chambers also noted that two Paralympic athletes serve on the WASUSA Board of Directors. Jessica Galli won a bronze medal in the 200 meters in her fourth Paralympic appearance, while Darlene Hunter plays on the women's basketball team.
The delegates voted Greg Baumgarten as the new WASUSA chairperson and Glenn O'Sullivan to another term as representative of the Sports Technical Committee.
On the last night of the assembly, WASUSA held a dinner to honor Mikel Vandello and Mike Ward as the newest members of its Hall of Fame. Gerry and Gwena Herman will be inducted at next year's NJDC.
Are your kids hoping to compete in Rochester, Minn., at the 2013 NJDC? Share your stories in the comment section!
comments powered by

Disqus