Sioux Falls
Address
200 E 1st Street
Tea, South Dakota 57064
Hours
Mon: 8 am - 5 pm
Tue: 8 am - 5 pm
Wed: 8 am - 5 pm
Thur: 8 am - 5 pm
Fri: 8 am - 5 pm
Sat: Closed
Sun: Closed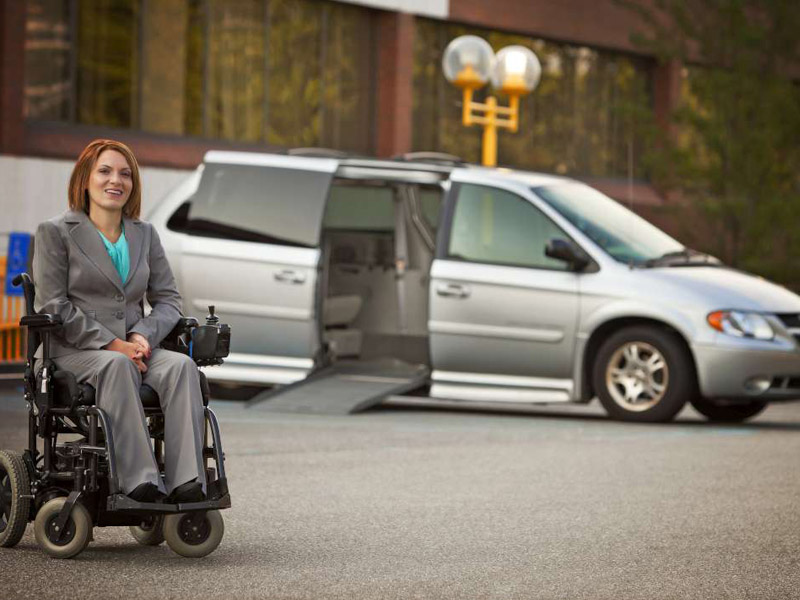 MobilityWorks of Tea
MobilityWorks of Tea, SD is just a short drive from Sioux Falls and provides a wide assortment of new and used wheelchair accessible vehicles for our customers to choose from. As one of the largest wheelchair conversion providers in the US, our commitment to those who need a handicap accessible van is unmatched within the industry. If you live in South Dakota and are looking for just the right wheelchair accessible vehicle, you've come to the right place.
Accessibility and Much More
Our Certified Mobility Specialists (CMCs) have many years of experience with finding just the right vehicle for your needs. They will make sure you get the perfect match for your family and/or individual driving requirements, with specially tailored driving controls, scooter lifts, tie-downs, adaptive driving equipment and much more. Our conversion specialists and service technicians will explain every available option in detail to help you make an informed decision before you buy.
Sioux Falls, SD Areas Served
Our Tea, SD showroom and service center just south of Sioux Falls is ideally located to serve all of Lincoln County and the Greater Sioux Falls metro area. We serve elderly and physically challenged clients from many of our local area communities, including Sioux City, Hancock Township, Jefferson, North Sioux City, Big Sioux Township, Beresford, Brandon, Crooks, Dell Rapids, Madison, Garretson, Harrisburg, Lennox, Parker, Salem, Tea, and Worthing. If you're in the Tea, South Dakota area, stop by and see us for the latest in wheelchair vans for sale!
Commercial ADA Van Sales & Wheelchair Lift Service
We also provide commercial van sales and wheelchair lift service to NEMT and Senior Living/Nursing Home customers from the entire Eastern South Dakota area. Ask for a Commercial Account Representative for a demonstration of our full-size ADA lift vans at your facility.
What We Offer
New and used accessible vans
Trade-in options for all vehicles
Scooter lifts and lift installation
Hand control installation
Turning and lift-up seats
Additional Services
Personalized consultations
Financing options
Comfortable reception area
Certified service technicians
Rental vans by the day or week