Who We Are
The Mobility Resource™ is a network of mobility dealers specializing in new and used wheelchair vans who make traveling easier for you and your loved ones. Our customized solutions are available to those with a wide range of evolving mobility needs.
We recognize that finding the most ideal mobility solution can seem complex. We're here to help make that decision easier. View our expansive inventory from dealers throughout the U.S. or learn more about equipment options featuring various hand controls, wheelchair and scooter lifts, and wheelchair securement.
KnowledgeBase
Browse through exclusive content to help make your wheelchair van/lift buying decision as easy as possible. Relax, we're here to help.
Search our content library to learn more about accessible vehicles and adaptive driving equipment.

Check out the most reliable reviews from the only experts in the industry.

Read unbiased reviews from real new and used wheelchair accessible vehicle owners.
Reviews
The latest new and used accessible vehicle reviews from industry experts.
Busy families will appreciate the easy entry of the 2014 Dodge Grand Caravan with BraunAbility XT Conversion.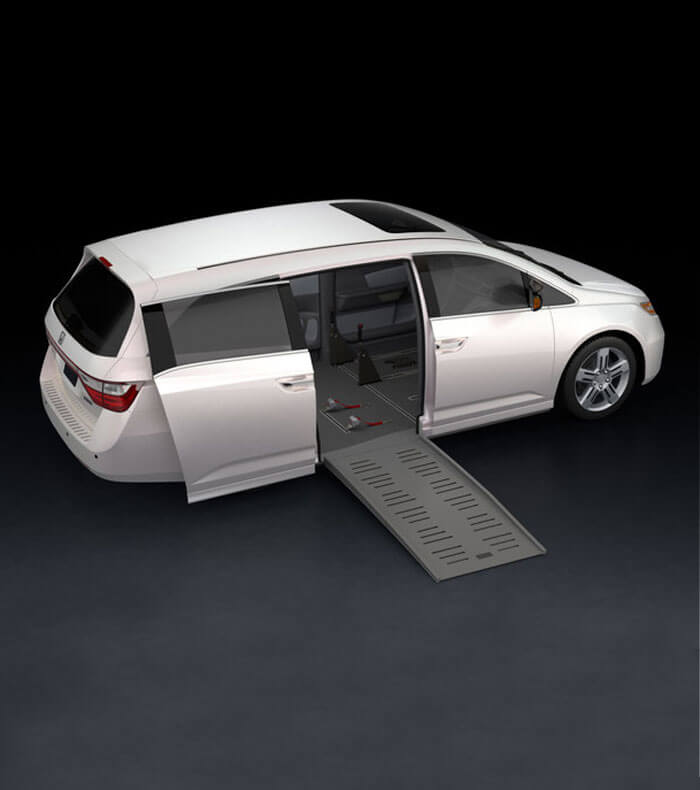 Interactive
Solutions Tool
There has never been a better time for drivers and passengers with disabilities. The newest and best technology has given opportunities never known to our peers a few years ago. Learn more about the features available to you with our interactive solutions tool.
Getting In and Out of a Vehicle Made Easier
Originally published in the Amputee Coalition's magazine, InMotion in 2014, Reproduced with permission. Visit the Amputee Coalition to learn more about this great organization. Custom Seating Solutions for Drivers and Passengers For people who struggle with getting in and out…