Compare & Contrast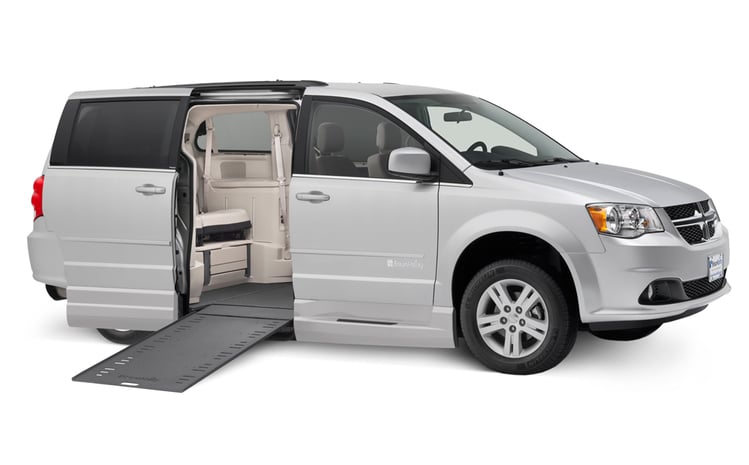 Think about your cellphone, your television or even your clothes. You buy them, and not too long after you do, the next models or styles are rolling out. That doesn't mean you need to get rid of what you have to get the latest and greatest products. Because as we all know, newer doesn't necessarily mean better.
In the case of wheelchair vans, features may vary from year to year. For instance, you might be interested in a 2015 Dodge Companion Van Plus XT. But the 2014 model is in the running, too. How do you decide? Compare the features and see if the newer ones offered are attractive and functional enough to make the difference for you. Say you need extra head room, or want steering wheel mounted controls. Go with the model year that covers what you need and has the options your require from a wheelchair accessible vehicle.
When comparing vehicles of the same make and model, don't forget to take the trim levels into consideration. Let's look at the 2015 Dodge CompanionVan Plus XT. This vehicle is available in four trim levels -- Grand Caravan SE, Grand Caravan SXT, and Grand Caravan SXT with Navigation and Grand Caravan R/T with Navigation. Each trim level has a different set of features. So review them with your dealer and select the trim level with the features that you like the best.
Another thing to look at are the various conversions available for that wheelchair accessible vehicle. You might come across an older vehicle model with newer modifications, so don't assume that older vehicles are out of date. Be sure to do your research. Ask questions, and make sure you're getting everything you need to ride comfortably, safely and confidently.
A lot of this applies to the shopping process overall. When trying to decide on your perfect vehicle, weigh your options, compare prices, and go with the choice that makes the most sense.
Need help finding the right wheelchair van? The Mobility Resource is here to help. Contact us today!