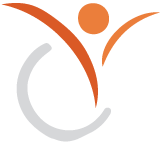 Our Goal
We strive to keep seniors and people with disabilities active, on-the-go and enjoying life! Whether you're looking for yourself or someone you love, The Mobility Resource provides all the information necessary to make the right choice regarding adaptive vehicle modifications.  Our goal is to educate you on the solutions available regarding vehicle options and eliminate some of the daily struggles of staying active.  Once armed with Information, we'll connect you with quality dealers who can make those solutions a reality!
Adaptive Driving Options
Exploring your adaptive driving options can be overwhelming. We're here to make it easier. 
Wondering if your existing vehicle can be modified to fit your needs?
Learn about the different types of wheelchair vans.  Explore the assortment of vehicle modifications such as turning automotive seats, hand controls, scooter lifts and other modifications.  You'll find the tools you need to make life easier and ensure you're driving safely.
Find a Specialist Near You
We'll help connect you to a Certified Mobility Specialists at mobility dealers across the country.  All Mobility Resource dealers are accredited under QAP, the mobility industry's highest quality standard.  These dealers provide 24-hour emergency service and factory certified technicians.  Your local specialist can share their expertise and provide solutions to your specific needs. They can also help find funding options for your modifications.  Try the product.  Touch and feel for yourself.  Confirm the application is right for you.  Choose the right solution that fits your lifestyle.
Community
Life is more than products and solutions!  Explore hundreds of articles on our blog about living life with a disability or an aging parent.  Connect with other wheelchair users and caregivers to help get through the challenges of the day. We want you to know you're not alone.
Originally published in the Amputee Coalition's magazine, InMotion in 2014, Reproduced with permission. Visit the Amputee Coalition to learn more about this great organization. Custom
Read More »
by Amy Lane, OTR/L, CDRS, and Guy A. Hanford Originally published in the Amputee Coalition's magazine, InMotion in 2012, Reproduced with permission. Visit the Amputee
Read More »
Browse through exclusive content to help make your wheelchair van/lift buying decision as easy as possible.  Relax, we're here to help.
What Our Customers Are Saying
"It has given our entire family a sense of freedom. We are able to travel long distances as well as daily local travels. Wherever we go we are now able to take our granddaughter with us."
Bonnie N
"Before we got our Dodge conversion van we had a Plymouth van with a lift. Few people realize you can't see out sitting in the back. I had been riding in the back for 19 years missing out on seeing anything. What a pleasant surprise to be able to sit in the front and see all the new sights."
Lee M
"I love the Braun ability Chrysler Town and Country van. I have 2 kids and we travel all the time. The van has been a great tool for me because it gets me where I need to be."
Emily