The Mobility Resource Blog
Emotions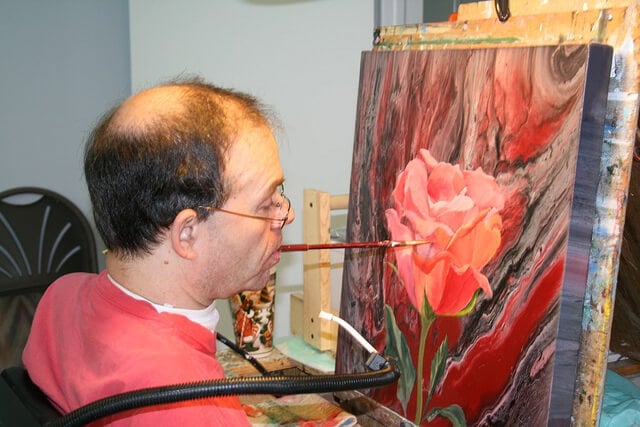 Michael Monaco is an amazing artist and painter. His artwork showcases stunning colors and technique many artists strive for.
He also happens to be quadriplegic.
After an automobile accident when he was 16, Michael has lost the ability to use both his arms and legs. He solely paints using his mouth to hold the brush and has had many exhibitions around the world. Michael also is a member of the Mouth and Foot Painters Association, a for-profit association to help raise money for disabled artists that helps them financially.