Can I Convert My Existing Van?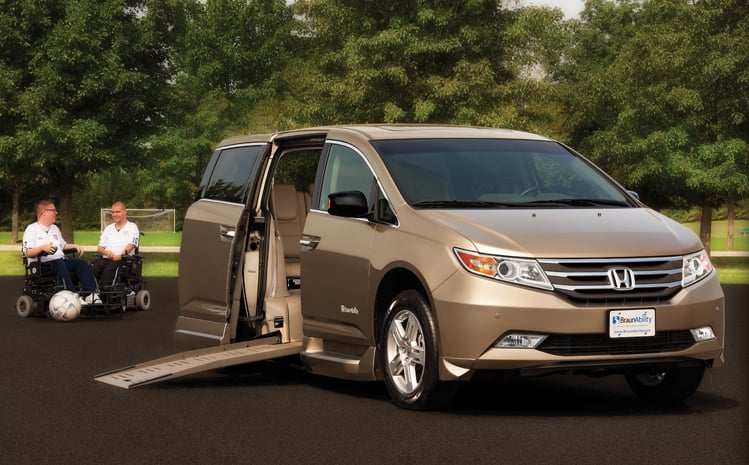 You might be thinking, "I already have a vehicle and it should accommodate my needs for the most part. Do I really need to buy a new car, truck or van for conversion?" Modifications like hand controls lifts and driving aids usually can be installed on a number of vehicles. But when it comes to wheelchair conversions, it's not that simple. Not all minivans are right for wheelchair conversions, and only certain models of minivans and trucks have been approved for the process.
If you're not sure where to start or what the best solution is for you, a qualified vehicle modification dealer will be able to answer any questions that you might have. The dealer can assist you in determining if you can modify a vehicle you already own, or if you need to purchase a new automobile. Contact The Mobility Resource to refer you to your local dealer, www.themobilityresource.com for certified dealers in your area.
Get a Certified Driver Rehabilitation Specialist (CDRS) involved with the decision-making process if you plan to drive. He or she can evaluate your driving needs and recommend the adaptive driving equipment that would be ideal for you.
When you're ready to meet with a qualified vehicle modification dealer, keep these things in mind. These questions might make the selection process a little easier.
Does the necessary adaptive equipment require a van, or will another passenger vehicle suffice?
Can your current vehicle accommodate the equipment that needs to be installed?
Will there be enough space for your family or other passengers once the vehicle is modified?
Is there adequate parking space at home and at work for the vehicle and for loading/unloading a wheelchair?
Is there adequate parking space to maneuver if you use a walker?
What additional options are necessary for the safe operation of the vehicle?
Vehicle manufacturers have different requirements for conversion. If you're thinking about purchasing a new van, truck or SUV, ALWAYS check with your local mobility dealer BEFORE purchasing an automobile for modification. If you purchase a vehicle that does not meet conversion standards, you have made a costly mistake.
Need help in finding the right adaptive driving equipment or wheelchair van? The Mobility Resource is here to help. Contact us today!